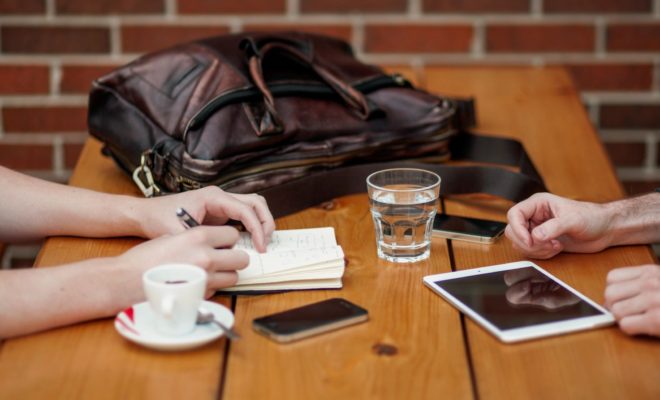 6 Social Apps For Couples Who Want To Get Closer
|
In 2017, there's no excuse for not staying connected with your partner. Thanks to social apps for couples, it's super easy to share your best moments, stay in touch when you're apart, plan your next getaway together, and find out more about each other so that your relationship is always growing and getting stronger.
Yes, there is an app for everything now. In fact, there are about a hundred apps for everything! And before you grow skeptical about a social app for couples (should we really be relying on apps to keep the relationship candle burning?), just consider that apps are designed to make our lives easier and erase problems. The best apps for couples do just this.
If you're thinking of downloading a social app for you and your partner, I've put together 7 of the sweetest and most useful that will enhance your relationship. Let's take a look!
Simply Us
Simply Us is essential for those couples who are a little too eager and double book tables at a restaurant, or buy too much bread because he bought a loaf and you bought one at the same time. Oh, and how about the time you vacuumed the house in the morning and he did it again in the afternoon because he "didn't realize" (despite how clean you'd made it!)?? Isn't that always annoying!
Okay, "eager" was a nice way of saying "blonde"! But Simply Us means there are no more blonde moments. It helps you to both organize your shared life together so that you know who is taking care of what. If it's his turn to feed the cats in the morning before work, you can sort this out via the app.
Simply Us is essential for organizing small projects and scheduling who will be doing what. It can also prevent arguments when something doesn't get done. There doesn't need to be any more "But YOU were supposed to do it!" All you need to do is show them the app!
"Look! there is YOUR name!""Oh, yeah."
"Oh, yeah."
Couple – The Cutest Ever Social App for Couples
Couple is just so cute. Like, ridiculously cute. It's for you loved-up couples who need a way of staying connected when you're apart that's better than text messages or Skype video calls, which are always breaking up due to dodgy Internet connections. With Couple, you can FaceTime, send texts, video messages, audio messages, fun stickers, doodles and much more. It works like SnapChat in that your messages are programmed to vanish forever within a set time.
It's great fun, and you can make your messages as cute or as sexy as you want.
Avocado
This one's premise is a tad similar to Simply Us in that it helps you to organize your life together as a couple. It comes with lists and calendars, but you can also send cute photos of yourselves shopping for bread ("I got the bread! Don't buy another, we have too much!!"), doodles and messages, too.
We also like its interface – it's very minimal and easy to use.
Happy Couple
Is there something about your partner you've always wanted to know … but always been too afraid to ask?
Happy Couple is a fun question and answers quiz game that pits partners against one another in a quest for points. You get to find out more about who you're romancing while earning points, receiving tips – and taking on new challenges! Happy Couple was designed to take the boredom out of asking your partner questions. You each get just three minutes to ask and answer questions – and you have to guess their answers to see how much you already know about them. It's a fab communication tool that brings couples together, inspiring conversation and revealing funny quirks you never knew your partner had. Careful, though – the more challenges you go through, the more taboo the topics get!
Do you dare?
TheIceBreak
TheIceBreak is ideal for partners who are still in their early stages. As you might have inferred from its name, it's an app that helps two people get to know each other better by asking questions that "break the ice". You exchange all kinds of questions that range from fun and cute to intimate and revealing. Questions center around anything and everything, from favorite songs and movies to your feelings about romance, love and the future. There are even existential questions, such as, "Is loving me tiring?" (The answer is "no," BTW).
LokLok
LokLok is essentially "just another social app for couples" in that it lets you send instant messages complete with emojis, selfies and so on. But the genius lies in its ease of use. Instead of launching the app and waiting for it to launch before you start using it, LokLok lets you both do everything from your lock screen. How cool is that? This means that if your partner is the first person you text in the morning and last at night (and they will be, right?), you just have to pick up your phone, type out a quick message and send. It's that simple.
These are just a few of the apps for couples that you can find out there. Use technology to your advantage and give them a chance. You'll stay connected and have fun in the process!