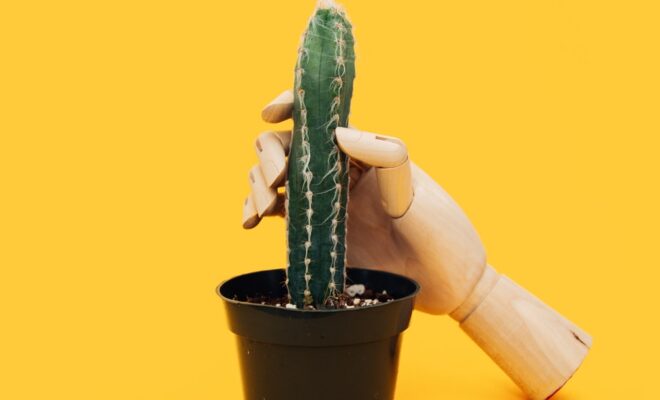 @charlesdeluvio | Unsplash
How To Create Sexual Tension Over Text
|
Sexual tension is what takes you and a hot guy out of the friend zone and onto the cusp of a very exciting, very flirtatious relationship.
But can you create sexual tension over text? Yes!
In fact, when it comes to building sexual tension with a guy you like, text messages are often your strongest weapon. If you're trying to win him over and make him want you, texting can be massive.
Think about it: The fun doesn't have to end once your date is over – it can continue until the early hours. You can text him while you work, while you cook, and especially when you've just gotten out of the shower. Whenever you feel hot and bothered just thinking about him, pick up your phone and let him know. He'll want you right there and then.
Naturally, we're making this sound impossibly alluring – and also impossibly easy. The truth is, sexting isn't as easy as all that.
To stoke the flames of desire using text and a few emojis, you need to know what you're doing—otherwise, he might not reciprocate. Don't worry—we've got your back. Here are several expert tips to help you learn how to create sexual tension over text.
Be creative.
The first rule of sexting is to never be dull. To hook his attention and keep hold of it, you need to be creative with your sexts. This might mean that you think up a few things to say before you start texting him. Your aim is to say something that he hasn't heard before. Remember: you want him to he want YOU, and only you.
In other words, you'll need to be creative with your flirting. Think outside the box. Be unpredictable. 
Keep him intrigued.
Don't play it safe and don't say something any girl would say to him. To truly seduce a man over text, you have to be different and exciting.
"I dreamt about you last night…"
Everybody likes a sexy dream – and he will love it if you have one about him. This flirty sexting technique always works, but you have to introduce it in stages. Start off by casually saying that you had a naughty dream last night and he was in it – OMG!
Using acronyms like 'OMG' and 'LOL' is crucial as it helps to make him feel more comfortable about the fact that you dreamed about him. It eases any tension before building sexual tension. Be vague and enticing. He will want to know more.
"What happened??"
Wait a while before elaborating on the dream. Keep him waiting. He isn't going anywhere. You've already hooked him. Then, when you're good and ready, go into a bit more detail. Tell him the two of you were caught up in a downpour and got muddy in a field. Then, as he begs to know more, you can tell him what happened next. How the two of you found shelter in a barn and started to kiss …
Be strategic with your language.
Ladies, if you want to kiss him, you might feel inclined to tell him via text:
"I want to kiss you."
That's sweet, but that's hardly going to set his pulse racing. Instead, you need to use right kind of words—words that will really get him interested.
Don't just tell him you want to kiss him. Instead, tell him how you want to kiss him. Maybe you want him to pin you up against a wall while you slide your tongue down his neck. 
Descriptive language is key when it comes to building sexual tension via text. You've got a keyboard in front of you, and your job is to use it. Don't settle for clichés. Be specific. Go into details. Paint a scene so vivid that he actually feels involved in it. Essentially, if he can picture it, it's going to turn him on massively.
Ask the right questions. 
You want to lift this out of the friend zone, which means asking the same old "how are you today?" questions just won't cut the mustard.
Let him know what your intentions are by asking the right questions. Ask him if he's feeling horny today. Ask him how he likes to be kissed and touched. Ask him the kind of questions you know will steer the conversation to the point where eventually he can't take the heat anymore and just wants you. Lead the way for erotic answers. With these sexting tips, the sexual tension will be almost – but not quite – more than you can handle! 😉 
Now, ready to turn things up a notch? Try leaving him a sexy voice message. 
For more from Claudia, be sure to check out TextWeapon.com.