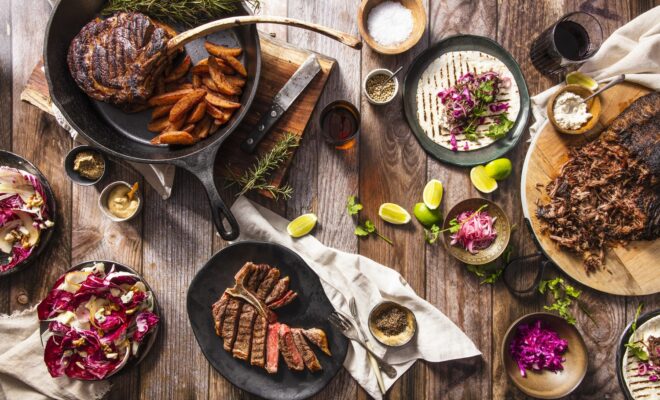 @mham3816 | Unsplash
Is ButcherBox Worth It? | ButcherBox Review 2022
|
I've been doing keto for several years now. Unfortunately, during the early days of the pandemic, it was tough to stay on a keto for one simple reason: grocery stores in my area were completely sold out of chicken and beef. Unsure how long the shortages and panic-buying would last, I decided to sign up after reading a few ButcherBox reviews. I wasn't really sure what to expect—after all, it's expensive, and I wasn't sure the quality of meat would be worth it.
So is ButcherBox worth it in 2022, particularly at a time when meat is plentiful (even if the pandemic is neverending)? I'll lay out the pros and cons of ButcherBox in this review, starting with a few basics: what it costs, how much meat you actually receive, the quality, and last but not least, the final verdict. 
Jump to Section:

– How does ButcherBox work?
– How much does ButcherBox cost per month?
– How is the quality of meat?
– How many pounds of meat are in each box?
– How fast does ButcherBox ship?
– Can you skip months with ButcherBox?
– The final verdict: Is ButcherBox worth it?
– ButcherBox promo codes
How does ButcherBox work?
Let's start with the basics: How does a ButcherBox subscription work? For starters, you'll need to choose your subscription type. Yes, you can change your ButcherBox subscription at any time!
ButcherBox offers a total of five subscription options: a curated box, or one of four curated boxes:
Mixed Box: Provides you with a mix of beef, pork, and chicken
Beef and Pork Box: Various cuts of beef and pork
Beef and Chicken Box: Various cuts of beef and chicken
All Beef Box: Various cuts of beef
I personally went with the Custom Box, which allows you full control over what you receive. As long as you update your selection before you're charged for the month, you're golden!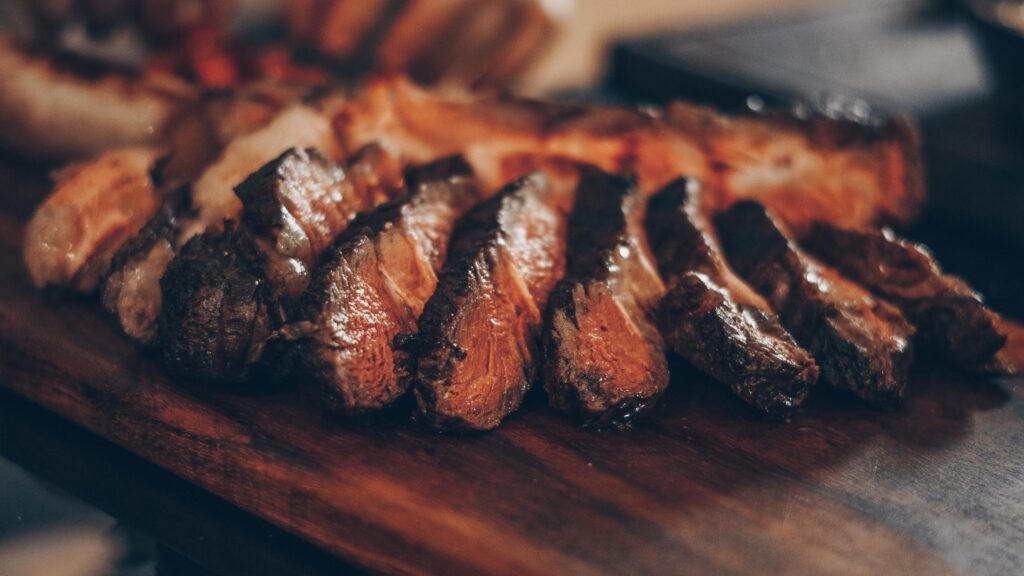 How much does ButcherBox cost per month?
As of 2021, ButcherBox Custom boxes cost $149 for their Classic Box (9-14 pounds of meat) and $270 per order for their Big Box (18-26 pounds of meat). ButcherBox curated boxes are a bit cheaper ($129 and $238).
There are also tons of ButcherBox promo codes floating around that will earn you free meat. For example, when I signed up for ButcherBox, I used this promo code for free ground beef for a lifetime. Translation: I receive two 1lb packages of ground beef for free with every box I order.
Note: I dive into the nitty-gritty surrounding ButcherBox billing (like whether or not you can skip a month) further down, so keep scrolling.
How is the meat in ButcherBox?
I have this weird thing with meat, which, given that I'm on a keto diet, isn't ideal. Let's just say that I've had a few really, really bad run-ins with grocery store meat. The worst? Ground beef from Jewel (an Albertson's store) that was within date, yet smelled absolutely rancid once I started cooking it. The smell was so foul that it put me off of ground beef for months. I also have a thing with chicken. Sometimes, the stuff you get from regular grocery stores just tastes weird.
Needless to say, I'm leery of meat, which as I've already mentioned, is probably one of the worst things you can be on a keto diet.
Which brings me to the true testament of this ButcherBox review: how is the quality of meat?
[cue drumroll]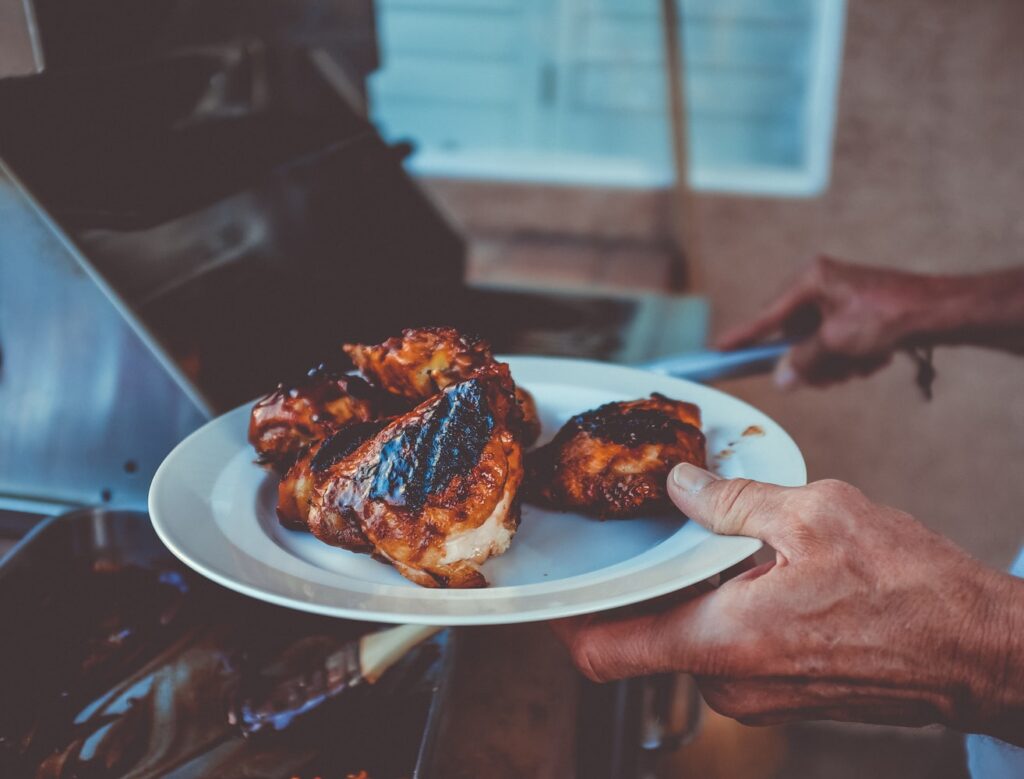 Here's the good news: The meat I've received from ButcherBox has been consistently great. No funky chicken, no sketchy-tasting beef—all of the meat tastes fresh and good and high-quality. I've tried a pretty good variety of items (chicken breasts, ground beef, various steaks) and have yet to try anything that I haven't liked.
The only downside: I wish they'd put dates on each package. I noticed that some of the chicken breasts have dates, but not all. Once they get separated, you're out of luck. I have some meat from last summer I've yet to use, and I noticed that a few chicken breasts had a "best buy" date that had passed. This made me wonder if I should assume that everything from last summer is no longer in its best condition. (Did I mention that I'm leery of meat?)
In the future, I'll probably mark the date I received the meat, just so I can better track its age. Because I live alone, it can take me a while to work through a single box, and sometimes, random steaks get buried in the back of my freezer.
How many pounds of meat are in ButcherBox?
The amount of meat you'll get in your ButcherBox will range from 9 – 26 pounds depending on a few factors—namely, the size of your box and the cuts you select. For example, the Classic Box allows you to select six items. As you can see from the screenshot below, a single selection will vary in weight, and you'll get a larger volume of more affordable options, such as chicken breasts or ground beef, whereas you'll receive a smaller amount of more expensive items.
How fast does ButcherBox ship?
ButcherBox typically ships orders out 2-3 days after your bill date. In my experience, ButcherBox does ship their boxes overnight. I live in Chicago, and here, boxes are shipped using a company called JDS and typically arrive very early the morning after the box has been picked up (sometimes as early as 7am).

ButcherBox packs their boxes with dry ice, and I've never experienced any issues with thawing. If anything, the meat was actually too cold to pick up due to the use of dry ice.
This leads me to my petty gripe about ButcherBox: I've had a few boxes that contained loose dry ice. Unfortunately, I didn't realize it until I'd pulled meat out, and dry ice spilled out all over the floor. I thought I'd cleaned it all up, but I hadn't, and had the unpleasant experience of stepping on a piece of dry ice. This could've been particularly disastrous in a household with little kids running around. Needless to say, open your box with caution!
Can you skip months with ButcherBox?
Yes! You can absolutely skip months with ButcherBox. For me, this is the biggest selling point. I live alone, and there are some months where I just fail to use much of the meat I've ordered. The process of skipping months is incredibly simple. Roughly 5 days before your order is set to be billed, ButcherBox will send you an email notification. This gives you time to log into the site, check your order settings, choose different cuts of meat, and/or postpone your order. Unlike a normal subscription program, ButcherBox offers tons of flexibility—you can move your delivery date by one week, one month, or even a few months! This is great for people who travel a lot, have a fluctuating budget, or just aren't sure they'll need that much meat. If I had been pigeonholed into monthly deliveries, I probably would've canceled ages ago! I've actually skipped the last ~6 months or so (what can I say? I've been incredibly lazy about cooking) and the process has been seamless.
As you can see below, it's super simple to skip your next ButcherBox delivery and reschedule it.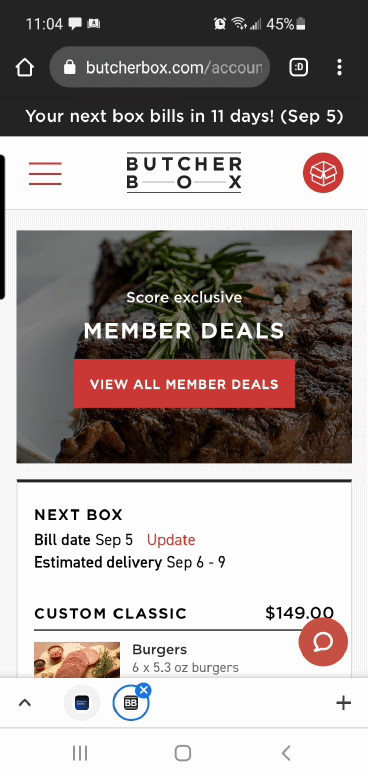 ButcherBox Review: Is ButcherBox worth it in 2021?
After subscribing to ButcherBox for nearly two years, I'd say that ButcherBox is worth it. It's given me access to the type of high-quality meat that, for me, has been incredibly difficult to find in my area. For someone on a keto diet, it's a game-changer.
ButcherBox pros and cons:
Pros:
High quality meat and a wide variety of options
The ability to skip weeks (or even months) of your subscription
Free product with each box (if you use a promo code when signing up)
Fast delivery times
Cons:
The cost may be prohibitive for some, particularly large families
If you have a small freezer, a single box can quickly take up most of your freezer space
They need to improve their packaging—loose dry ice can be dangerous.
ButcherBox promo codes 2021
TL;DR: Here's a ButcherBox promo code.
ButcherBox's promos are ever-changing and tend to be seasonal (for example, summer grilling bundles). Some of the more recent promos have been:
Keto bundle ft. 10 pounds of meat for free!
6 burgers, 8 hot dogs, and 3lbs of chicken free
2 lobster tails and 2 grass-fed ribeyes for free
Free bacon for life
I've done a bit of digging to find the best ButcherBox promo code and it seems every code on the usual coupon sites (Groupon, RetailMeNot, etc.) all drive to the same promo page…. Some of these sites just list outdated promos. This ButcherBox promo code link will drive you straight to the most up-to-date freebies available.
I came across a few sites that will offer $10 or $15 off coupons, but if you do the math, the free meat is WAY more valuable. For example, the current promotion as of the date I wrote this (10 lbs of free meat) is roughly equal to a full box costing $149, so definitely go for the free product!
Question: Have you tried a ButcherBox competitor? If so, I'd love to hear your thoughts on how ButcherBox compares to some of the other meat delivery services!