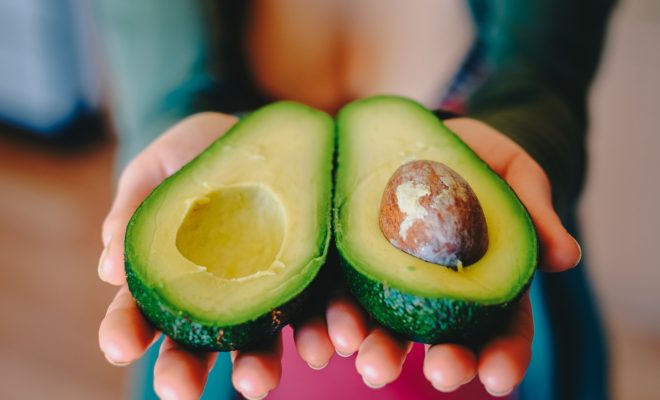 DIY Avocado Hair Mask: Because Avocados Aren't Just For Eating
|
Hair can be really important to people. I didn't realize that it would be important to me until I hit 30.
If you're like me then you'll give into all kinds of crazy things that you find on the internet. My favorite is DIY things, especially those that might benefit your hair, or skin, or just your general person. And if you've been following the blog long enough, then you also know that I'm not the only one at DU who loves DIY things.
Over the last few years, I have noticed that my hair has lost a lot its original shine and bounce. I also noticed that there was a lot more breakage happening than I would have liked. But despite every hairdresser I've ever been to telling me that it was natural, it hasn't stopped me from looking for different ways to bring back that youthful glow. Or, at the very least, minimize the amount of breakage and subsequent wads of post-shower hair. Avocados aren't just a tasty treat, they can actually be used for all kinds of things and have a lot of health benefits. Which brings me to this…
The avocado hair mask
One of the many things that it can help with, is your hair and skin. At least that's what I've been told, and what I've read. So I thought I'd give it a try. I also had the hope that it would actually help. I didn't want to do anything too complicated or have to spend money on it so I rummaged through my pantry and looked for a recipe that would use what I had.  So I found this recipe for a whipped Avocado hair mask.
You'll need the following items:
1 ripe avocado, pitted and scooped out
2 tablespoons olive oil
2 tablespoons honey
2-3 drops lavender essential oil (optional)
small – medium bowl
fork
I liked this recipe because it was super easy to make. It was also really nice because these are all things that I keep stocked in my kitchen. All you're doing is mashing everything up into a bowl and then smearing it all over your head. You'll want to massage your scalp for 3-5 minutes to help with blood circulation, This will help with hair growth and keep it healthy. I ended up using half of an avocado, the other half was spread over toast while I was waiting. Keep in mind, how much avocado you use will vary depending on your hair length and thickness.
I started applying the mixture to the ends of my hair and made my way up. Although, never pushing the mixture upwards. This can actually hurt your hair, so always apply products or masks using a downward motion. Once I got to my scalp I massaged it in gently for a few minutes before putting it up into a high bun and then putting a shower cap on. I kept the mixture in for about an hour. Once that hour was up I made sure to rinse my hair out very well. You'll want to wash it at least twice, otherwise, you may end up with oily hair, While oil is part of what helps your hair, too much of it can be a bad thing.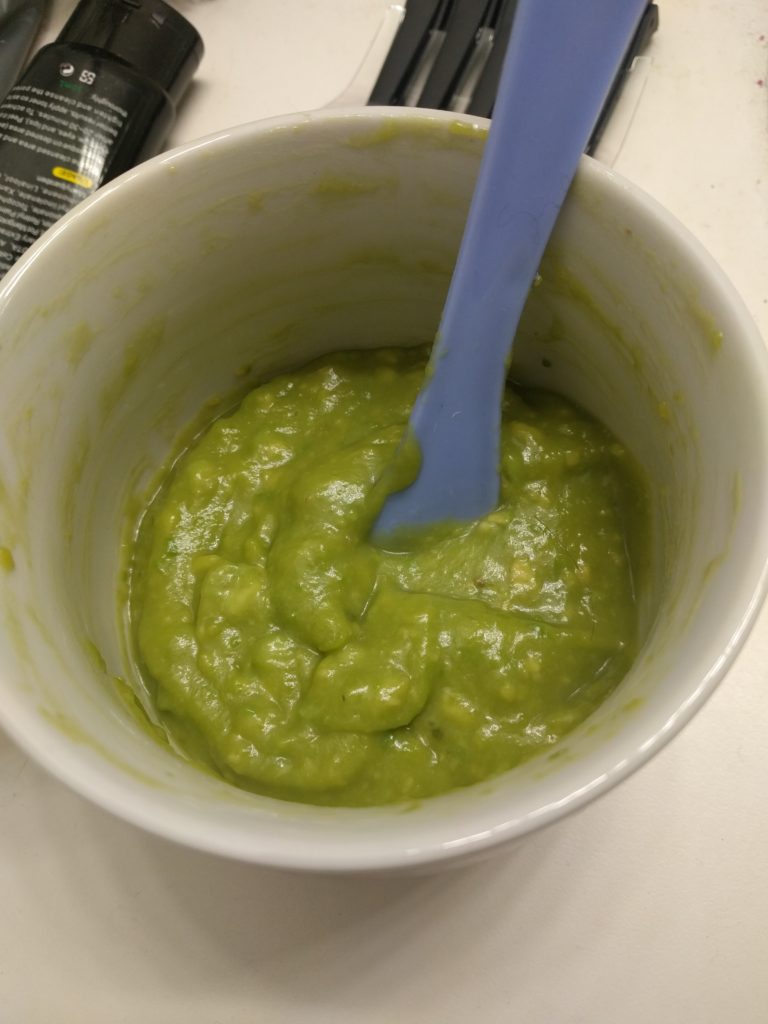 Drum roll, please…
Now my hair isn't that bad, at least that's what people tell me anytime I try to explain it. Don't get me wrong, there is a TON of breakage so it is hard to keep things smooth with all of the baby hairs growing out. But like anyone, I can be a bit self-conscious and have always prided myself on having really nice hair. I will be the little old lady with the nicely styled wigs because I can't go out unless every hair is in its place.
I hoped that this would work, that I could finally throw away all of the half empty – highly disappointing bottles of specialized shampoo and conditioners. All of which were supposed to magically heal my hair and stop my sink from being filled with hair after every brush stroke.
The next morning I woke up like any other day. I had let my hair air dry the night before, I know one thing is for sure, using too much heat definitely helps create breakage. So I only apply heat when I really need to, which is pretty much never unless I'm in a rush.
The Results?
I knew that it wouldn't be a miracle cure, I'm not that gullible. But I hoped that it would help my hair at least. The biggest change that I noticed was that my hair was curlier than normal and slightly shinier. My hair has a slight wave to it and when I'm feeling really ambitious (and have the product) it can be really curly.
The first set of images is how my hair normally is, without any product. The slight wave on one side and almost straight on the other side. Then ends are generally dull and I tend to get split ends rather quickly. I can normally go about 3 days without washing, I have noticed that this has helped a bit. And with the exception of a bit of hair smoother, I am almost compeltely hair product free.
These photos are post Avocado hair mask. The waves are most visible and some of the curls are definitely more defined. There was still a bit of frizz and you can definitely see the baby hairs poking out. But, I also noticed that my hair was a bit softer than normal. The ends didn't seem as dry as they normally do in the morning. So that was a good sign!
my conclusion?
Obviously, there is no miracle cure to growing older and losing nutrients that keep you looking young. But, I loved how easy this was to make and apply. And I especially loved that for once, I used something that actually made a difference to my hair. I will be using this recipe more often and look forward to seeing what it does to my hair. Now, if only it would even out the waviness on both sides of my head!
Are there any DIY hair tips that work for you?