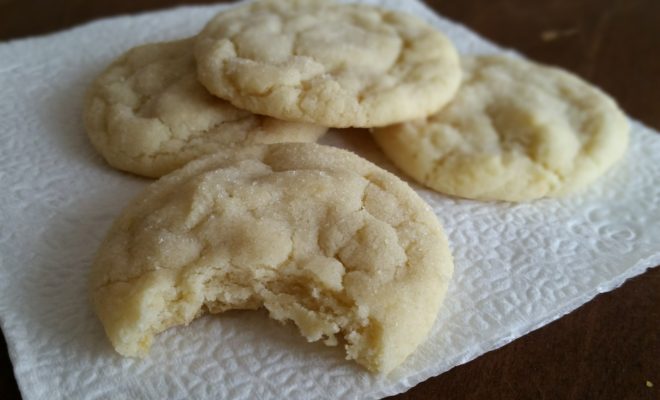 This Easy Sugar Cookie Recipe Tastes Like Potbelly's (Seriously!)
|
If you're lucky enough to live near a Potbelly Sandwich Shop, then you're likely well-familiar with their cookies. While this popular Chicago-based takeout restaurant (which is gradually expanding throughout the country!) is better known for their sandwiches, their cookies are absolute crack.
My favorite? Potbelly's sugar cookies. They're chewy and vanilla-y and sugary and delicious.
I wasn't trying to find a recipe for Potbelly's sugar cookies when I made this batch of sugar cookies — it was a fluke! I was searching for a fast sugar cookie recipe and decided to modify this one. I'd used that recipe in the past and found it to taste a bit plain, but figured I could make a few modifications to jazz it up a bit. Incidentally, my modifications resulted in the perfect copycat recipe for Potbelly sugar cookies. Woohoo!
This cookie recipe is super fast and easy. Seriously – it's probably the fastest sugar cookie recipe there is. This particular sugar cookie recipe doesn't require refrigeration, and it only uses ingredients that most people already have at home!
Copycat Potbelly Sugar Cookie Recipe
Ingredients:
2 3/4 cups all-purpose flour
1 teaspoon baking soda
1/2 teaspoon baking powder
1 cup butter, partially melted
1 1/2 cups white sugar
1 egg
1 – 2 tablespoons of real vanilla extract (I used this kind)
Small bowl of sugar for dipping
Pre-heat oven: 375 degrees
Small Bowl: Combine 2 3/4 cups flour, 1 tsp. baking soda and 1/2 tsp baking powder.
Large Bowl: Use a mixer to cream 1 cup (2 sticks) of partially melted (not softened) butter and 1 1/2 cups white sugar. (No, really – make sure your butter is partially melted! Otherwise, your cookies will be crunchy, not chewy.)
Add in 1 – 2 tablespoons of vanilla, depending on taste preference. (I simply poured mine in without measuring — I love vanilla.)  Continue to mix for another 60 seconds or so if you're using a mixer — if not, you'll need to put in a bit more sweat equity — then add in the egg. Mix, mix, mix!
(BTW, can I just say that a hand mixer is probably the best investment I've ever made? I have this one — it's half the price of a KitchenAid and works just as good!)
Gradually add your dry ingredients into the sugar/butter mixture and continue to mix until all ingredients are thoroughly blended together.
Oven time! 
Your dough will probably look a bit "sandy" – that's normal! Take small portions of dough (1-2″ ball) and roll them in your hand to warm it up a bit and help it stick together in a ball. Roll the ball of cookie dough through a small bowl of sugar, then place on cookie sheet.
Other ideas:
If you want to mix things up a bit, you can also do some cookies without sugar topping, or make snickerdoodles by rolling your cookies through a cinnamon sugar mix! I even tried sprinkling a few plain cookies with sea salt rocks, and surprisingly, they tasted great!
Bake cookies at 375 degrees for 8 or 9 minutes. Note: The cookies will be very soft when you remove them from the oven, and you may mistakenly believe they're under-cooked. They'll firm up once they sit on a cooking rack or a few minutes!
This recipe produces approximately 24 – 36 of these delicious sugar cookies…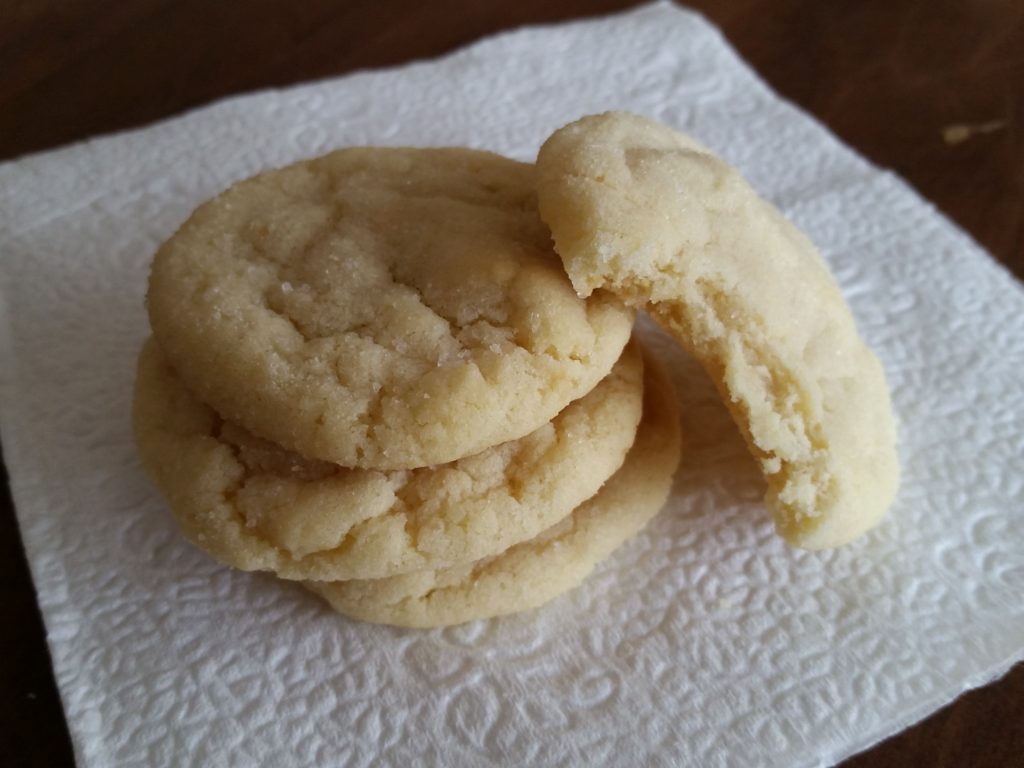 Yum.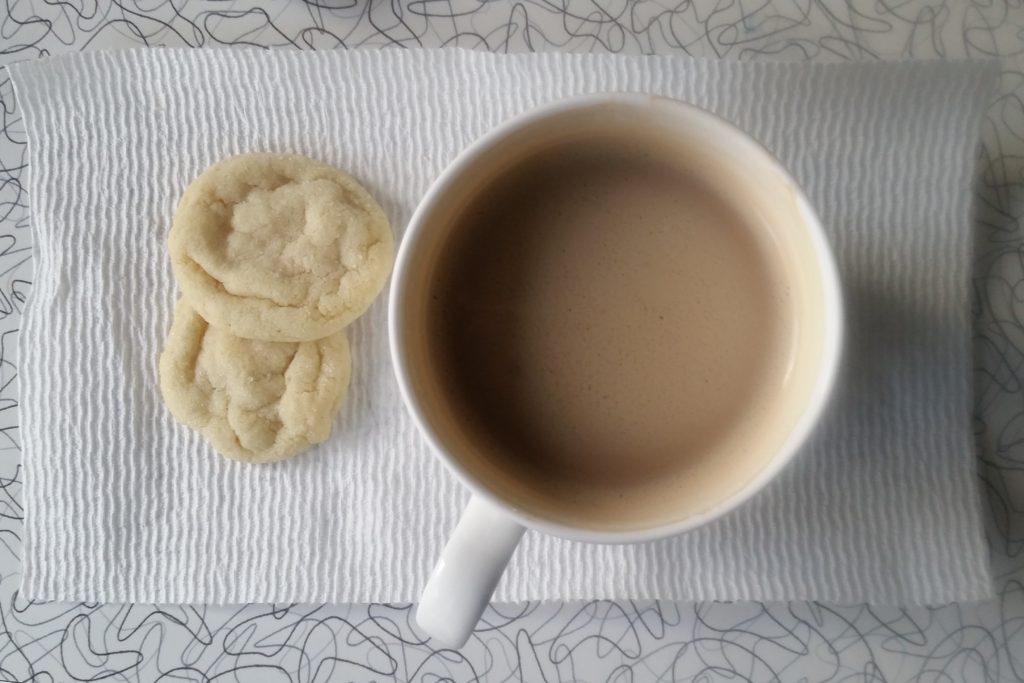 Did I mention that these sugar cookies also make a great breakfast? (Kidding, I SWEAR)
By the way, if you have the chance, you definitely need to check out Potbelly (if you're in Chicago, we know you already have!). While their cookies are fantastic, their sandwiches are even better.
Want to save this recipe for later? Click below to save it on Pinterest!
P.S. This post isn't sponsored by Potbelly Sandwich Shop and we're not affiliated with them. We just really like their cookies. 🙂