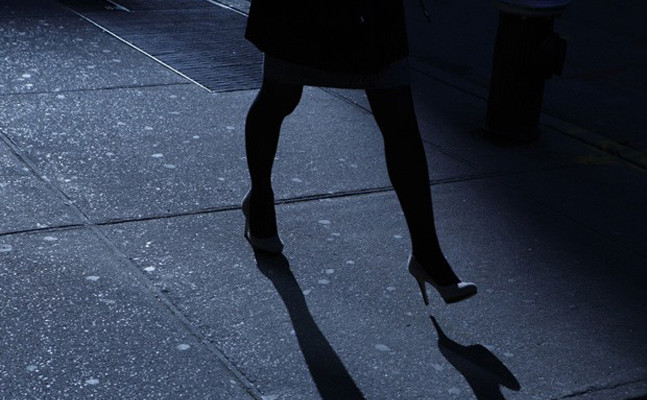 File This Under: Unique Date Ideas
|
In the latest episode of "Girl You So Crazy," I've done did it again in the dating world, this time, though, I've taken it to the social networks.
I'm talking about Twitter.
If you follow DU on twitter (which you should @DailyUrbanista), you will see that we have some very engaging conversations with those who like to talk about dating as well.
In particular, there is one personality by the name of @AlexRipleyDates whose description reads:
Dating women in Chicago. Getting cocktails, making out, and tweeting about it.
Now, this might scream, "Girl, please," all over it, but somehow, Mr. Ripley and I got caught up in a twitter conversation last week talking about food (I mean, the guy already knows his way to my heart). Seeing an opportunity for a great story, I did this:

Because when a man turns to Twitter with his dating stories and I turn to blogging with mine, the obvious question is, "Why not?"
What followed was a string of vetting from my fellow gals. Several tweets later after receiving a final thumbs of approval, it was official, Mr. Ripley and I had just possibly orchestrated the first ever online Twitter date set-up. #awesome #didIjustdothat #wearetheshit #winning. If there ever was a need for fun scavenger hunt date ideas, I think I found it.
But it doesn't stop there. (Have you not met me???)
Seeing as I met Mr. Ripley online and me being the asker, I decided that I would up the game and turn it into an online scavenger hunt. A twitter dating scavenger hunt. #mindblown
Over the next week I will be dropping Mr. Ripley hints on Twitter about where and what time to meet me. You can follow the scavenger hunt and this social experiment at @312foodgal and hashtag #findmeSLCS then check in next Wednesday where, undoubtedly, we'll both tweet about the date. Afterwards, Mr. Ripley will join me as co-author in the follow-up story…that is, if he doesn't get lost.
If you're reading Mr. Ripley, #catchmeifyoucan.
Got any fun scavenger hunt date ideas? Share them below.
Click here for the follow up story.