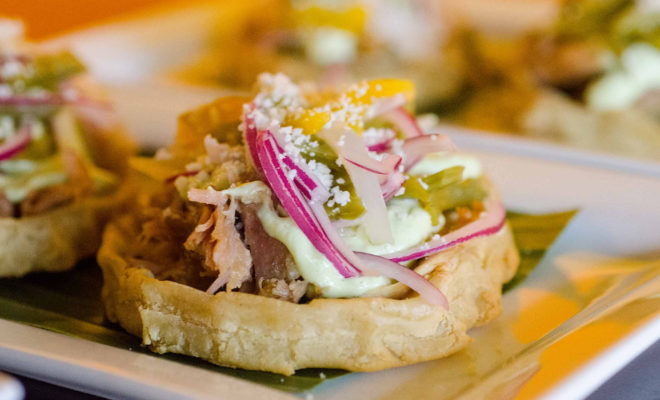 Kurman Communications
Exploring Southern Mexican Cuisine At Ixcateco Grill
|
Ixcateco Grill in Chicago's Albany Park neighborhood presents authentic Southern Mexican cuisine. Chef Anselmo Ramirez uses fresh, locally-sourced organic or sustainably-raised ingredients as often as possible. This BYOB restaurant is packed every weekend, so making a reservation is a necessity. While it was a bit of a trek for me to get there, the fresh ingredients, friendly service, and innovative cuisine make it worth the trek.
Each table is treated to free chips and perfectly-spiced salsa. We also tried the guacamole which was full of chunky avocado – just the way I like it!
While the mains we tried were tasty, the real stars of our meal were the appetizers. The queso borracho is a mass of delicious, sticky, melted Chihuahua cheese topped with peppers, onions, and potatoes; it's served with fluffy homemade corn tortillas. Get your fork and knife ready!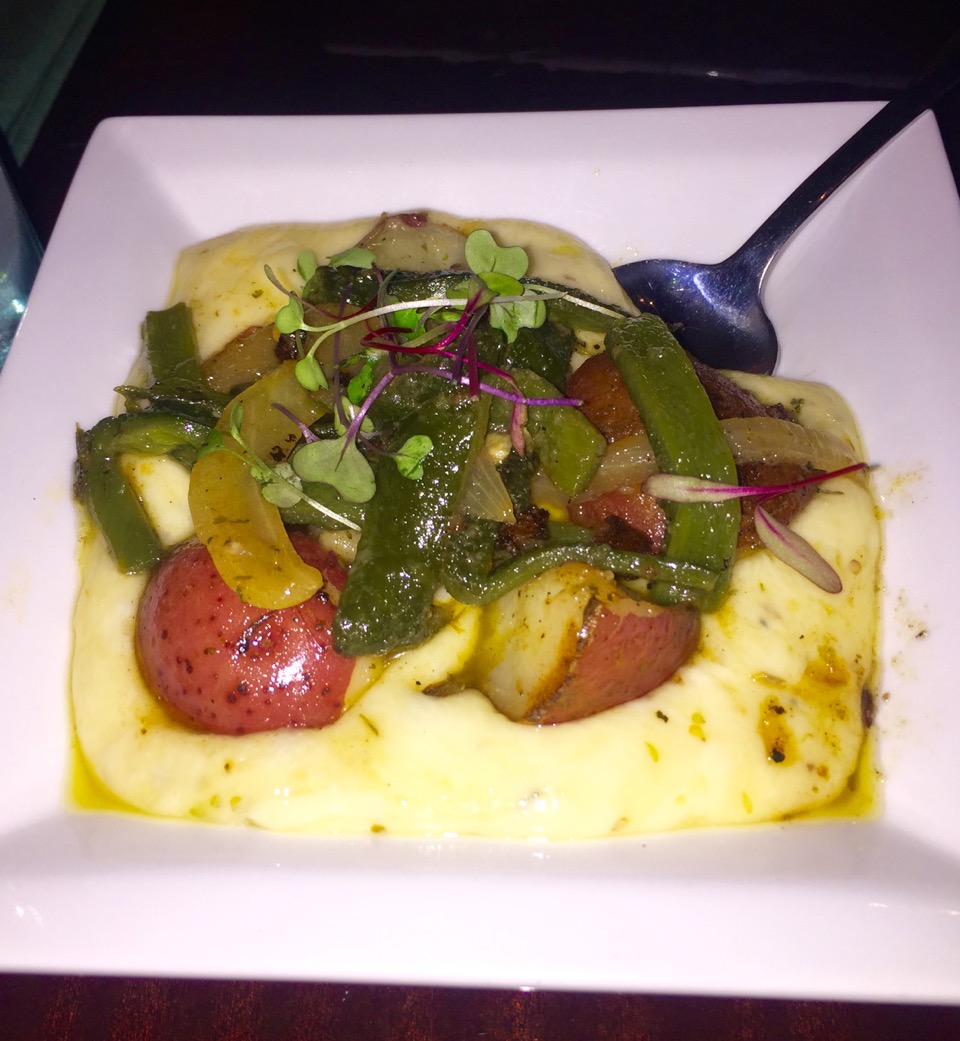 Frying food is tricky – you don't want it to taste like carnival food, and you don't want it to be too greasy. Ixcateco has some of the best fried food I've ever tasted. The picaditas are fried corn "canoes" stuffed with slow-roasted chicken, avocado cream, and pickled cactus. The cactus was new for me and I was quite a fan of the sour crunchy bites.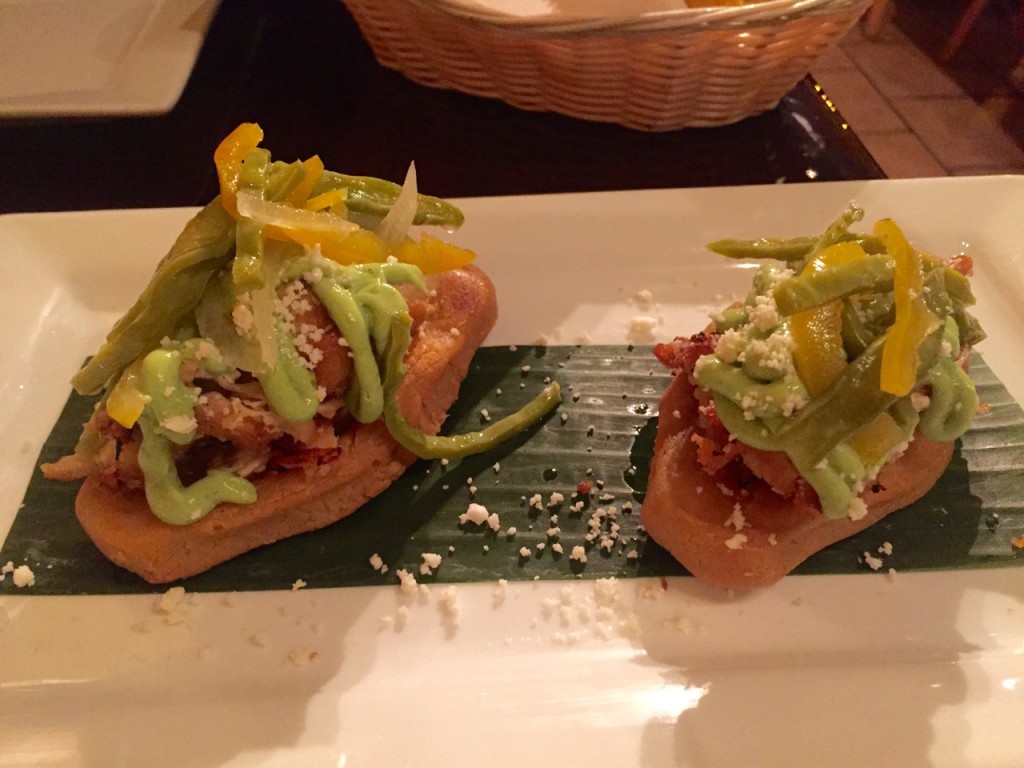 The mini sopitos were equally as yummy. With this appetizer, you get three sopes: chicken/mole, sautéed veggies/tomatillo sauce, and caramel plantains. I LOVE plantains and the sweet sope was the best thing I ate all night. It was topped with cajeta (caramel sauce) and candied pecans. If I could, I would've ordered a pie-sized version for dinner.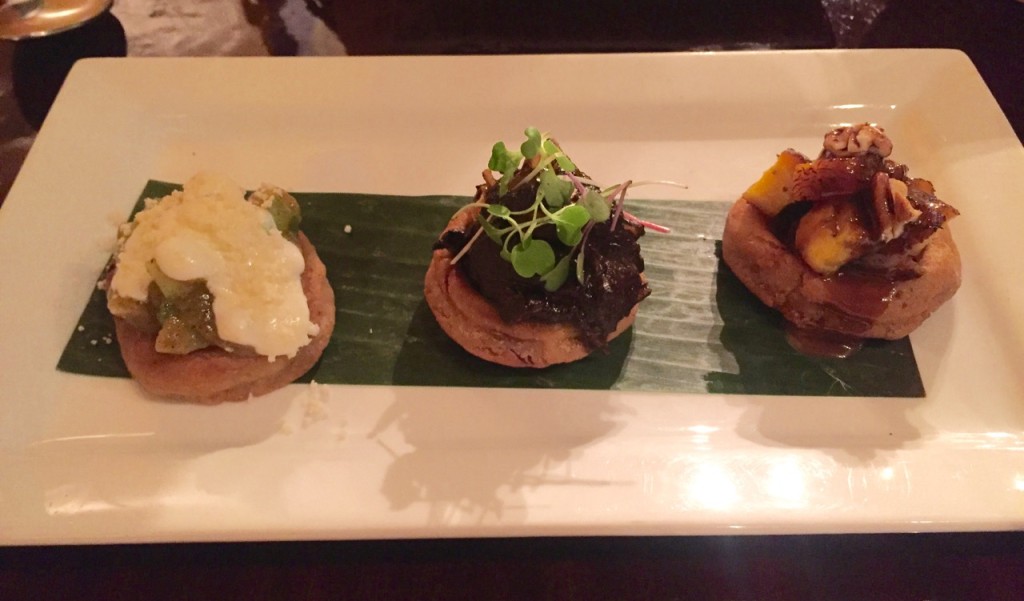 For entrees, we tried the carne asada, aka skirt steak; and the puerco a la casa aka house-style pork. Both are adobo-marinated and wood-grilled to perfection. The steak was served with with a noticeable hot pepper spice, but not so overwhelming that the taste of the steak was lost. The puerco was served with somehow the creamiest and chunkiest garlic mashed potatoes I've ever had: the second best piece of the whole meal.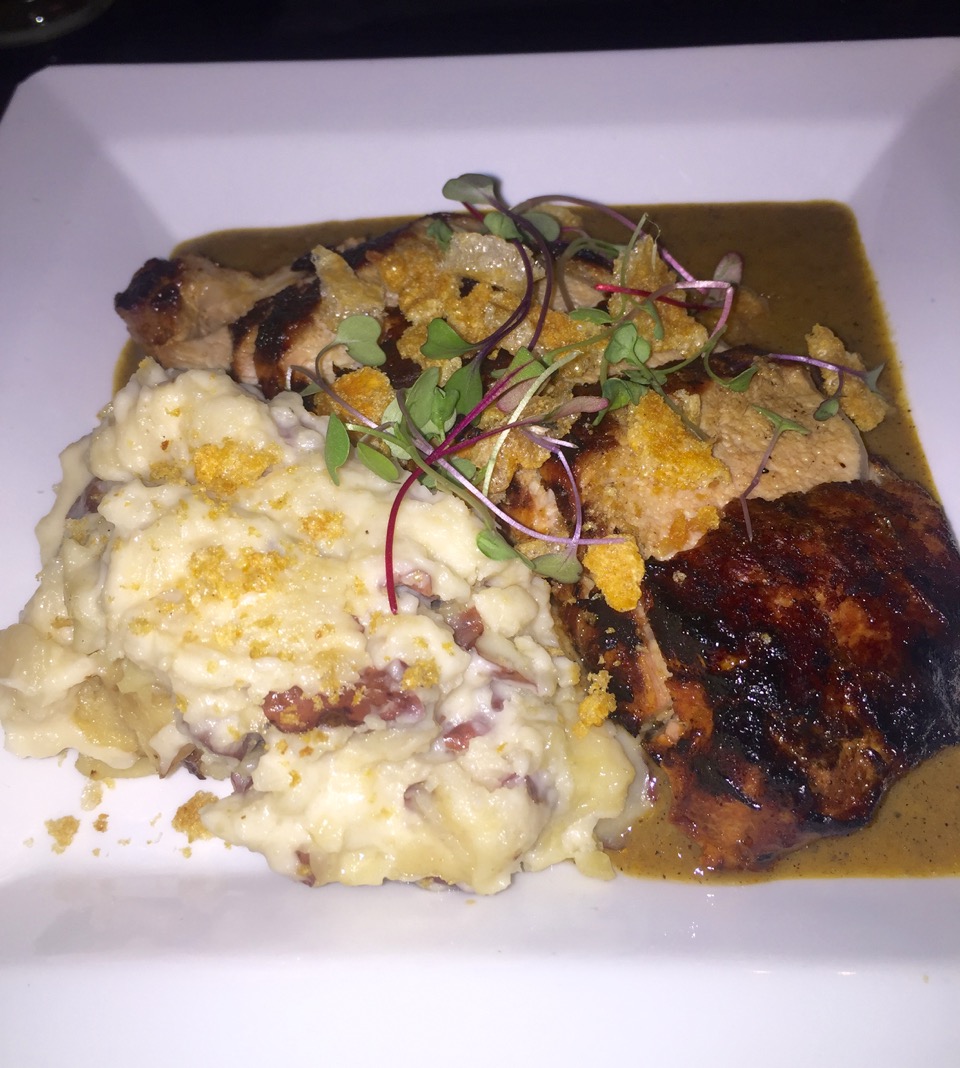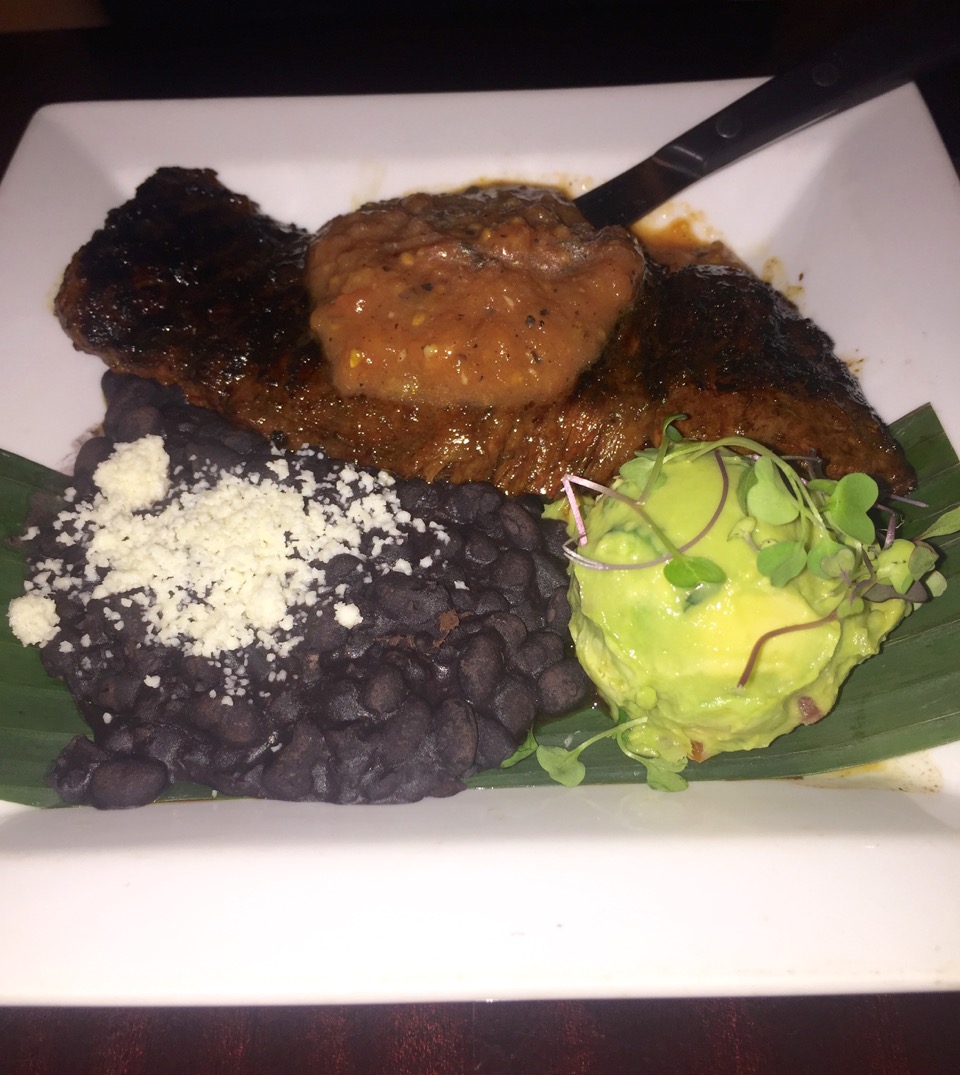 No Mexican dish is complete without a tasty homemade dessert. We indulged in the tres leches cake which, we were told had been made in-house a few hours earlier. The cake had an understated sweetness and was perfectly moist and not too wet like some tres leches cakes can be.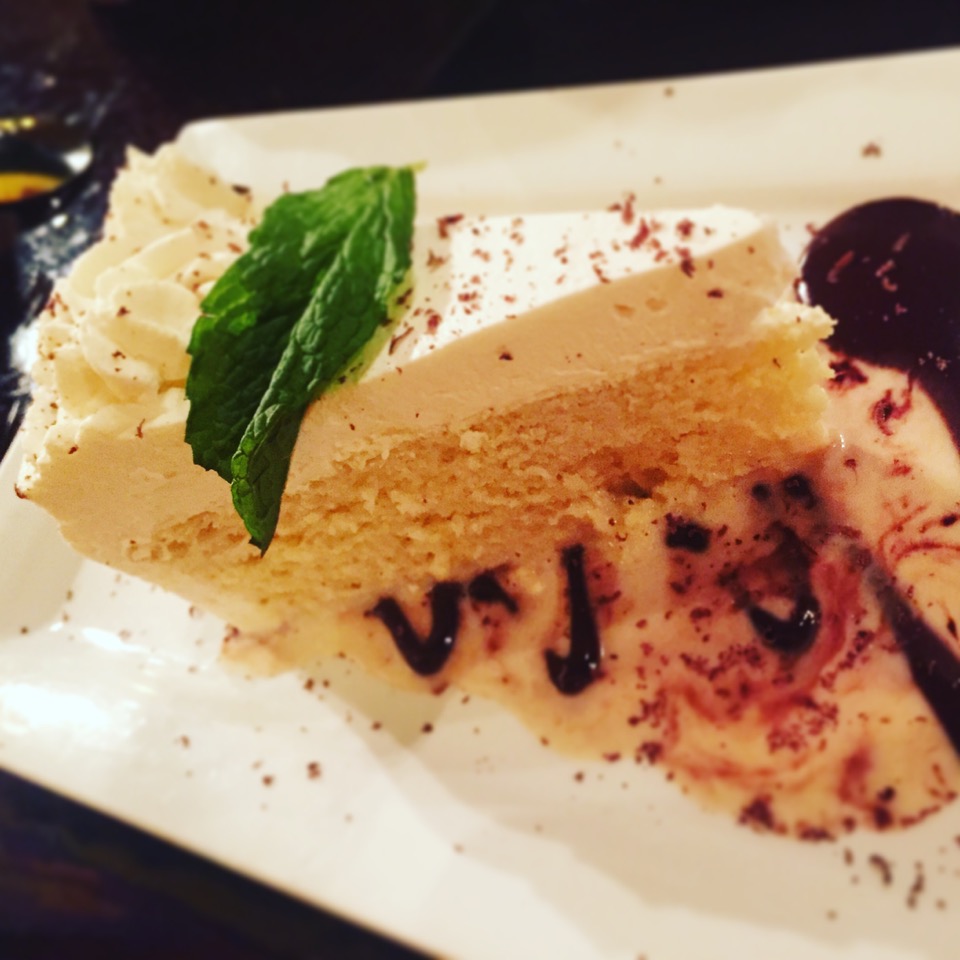 While Ixcateco Grill may be a bit of a hike for some city-dwellers, it's definitely worth the extra time it'll take you to get up there with its thoughtful dishes and ingredients.
Ixcateco Grill
3402 W. Montrose
Chicago, IL
Photo Credit: Flickr/KurmanPhotos
---
Disclaimer: While our meal was complimentary, all thoughts and opinions are mine.