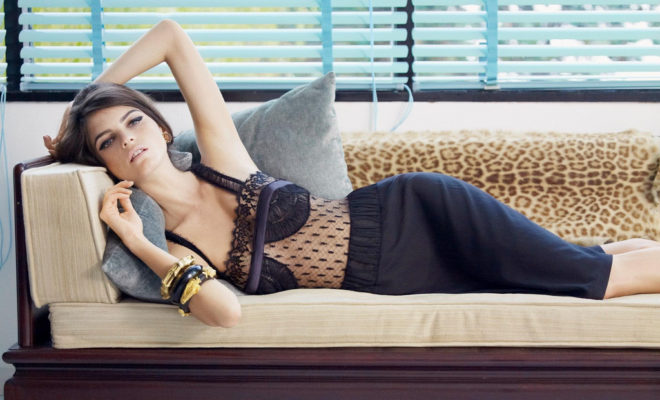 flickr/jccchou
Wondering How To Seduce Him Through Text? Here's How…
|
So, you have found a new guy that you are really into, and things are starting to get a little serious—serious enough to make you want to pull out all the stops and seduce him through text.
Maybe you have even started Googling seductive text message ideas? But, something stopped you from sending him a sexy text message. Those pesky "what if" thoughts:
– Will I regret sending him this text?
– What if he's not really into that kind of texting?
– Am I coming on too strong?
– What if he shows everyone the texts?
We get it. Why risk so much with someone new that hasn't earned your trust? You have a solid reputation behind your name, and you do not want to flush it down the toilet with a sext or a nude photo to a guy who hasn't earned it. Plus, not everyone is down for receiving nudes without warning. (Gentlemen, here's a helpful hint: stop sending dick pics without permission!)
So how to seduce him through text message without sending him sexts?
You can stay classy and still turn your man on by sending seductive text messages that are more flirty than dirty. The good news? It is actually a lot easier to do than you might think. 😉 Here's how to seduce him through texts…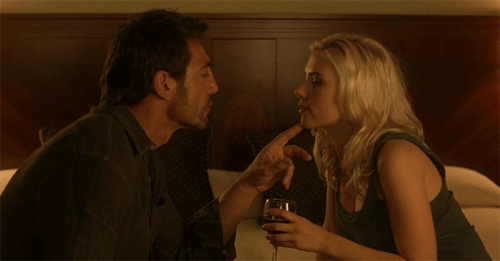 Don't Send Him Nudes
"It's always words that undress you." ― Shahir Zag
Anybody can send a revealing photo. So step up your texting game and use a creative alternative. Nude photos actually take the desire or need for talk out of the conversation. Instead, use a few carefully chosen words that will allow him to easily form his own visual image. This can create intimacy, excitement and anticipation in your relationship.
Seductive text ideas:
"Wait until you see my outfit. I think you're really going to like it…"
"Red or black?"
"Lace or satin?"
Don't Go Right In For The Kill
Do you eat dessert before dinner? OK, OK, we're all guilty of eating ice cream for dinner sometimes. However, do you eat dessert before dinner on a regular basis? Probably not.
My point? Don't do it when it comes to texting a guy. Create a little anticipation. How do you do that? By letting him imagine certain things. By grabbing his attention and keeping it. Why dive in by talking about the best part of the deal?
Dance around sex for a while…
Use words that could have double, triple or even hidden meanings. Some sexy, flirty text ideas: "I've got a surprise for your tonight…you like trying new things, right?" You can either continue in a sexy way, or you can play a bit innocent. If he comes back with something ultra-sexy, answer, "What kind of girl do you think I am… it wasn't THAT kind of surprise!" with a wink.
Tease him.
Make him wonder.
Make him want more.
Make him beg for it.
Sound like too much work? It doesn't have to be. Remember, to seduce a man, you do not have to write a mile-long text with every last detail of what you want to do to them, where you want to do it, and at what time. A simple, well-crafted text with a few words can do just the trick.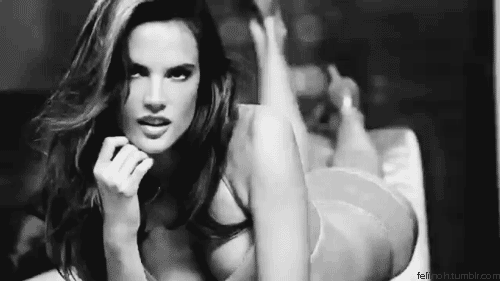 Send something as simple and to the point as, "I want you." When he enthusiastically responds (which he will) answer back with something coy such as, "That could be arranged…" Then, throw in a question or two. Make him pry out the rest of the details.
(Hint: he secretly wants to.)
Change Roles
If you are always following his lead, stop. Take turns. How? By portraying the dominate role instead of the submissive. Many people continue to portray the same role every. Single. Time.
Sorry, but even that gets old. Keep it fresh and go outside your comfort zone! You don't have to go overboard with, "Hey there big boy. I want you to ___ me all night long."
Seriously… take it easy, Miss 50 Shades. Save those play-by-play messages for later in the relationship when you want to spice things up. Instead, you can try something short, sweet and just as powerful.
Dominate him with sexy text messages like these:
"Tonight, I'm in charge…"
"The only rule? …there are no rules."
Taking the lead makes the guy feel desired and shows off your confidence. Plus, it's fun to be in control!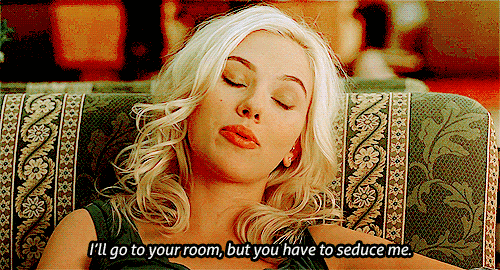 Stop wondering and worrying about how to seduce him via text. These sexy text ideas will leave him begging for more!
Want to make things even hotter? Here's a few more tips…

— What You Can Do TONIGHT To Create Sexual Tension
— How To Blow His Mind With Sexy Voice Messages
— Haven't Met Yet? How To Turn Up The Heat Before You Meet
Read those posts, and you'll be a seduction pro in no time! 😉💋