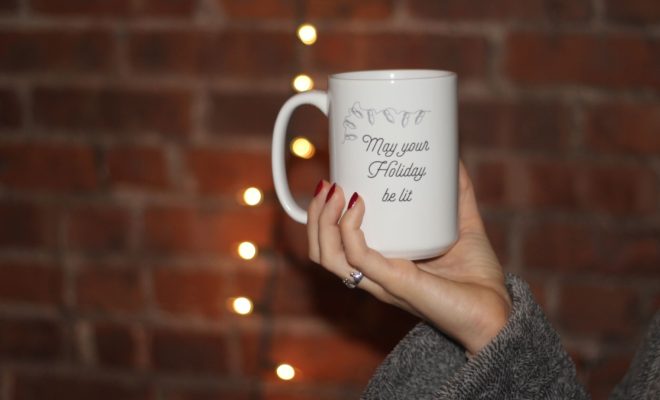 @bigkidproblems
The 5 Biggest Holiday Mishaps And How To Survive Them
|
The holidays can be a difficult time no matter how you slice it. Whether your single OR in a relationship, we all face the same challenges; annoying questions from family members, spending money we don't have on presents, and of course, the carbs. I'm here to breakdown the top 5 biggest Holiday @Bigkidproblems – and better yet – how to solve them.
1. Travel
Holiday travel pricing is a real problem in this country and we need to be doing more as a society to fix this. Let's not even get into the crowds, lines and weather delays. I have anxiety just thinking about it. This one is hard to avoid but if you can bring a show or movie you've been dying to watch, your favorite snacks and some noise cancelling headphones (key) you'll be in a much better place then you were when you started.
2. Dealing with your family
Whatever your current relationship status (or lack thereof) be prepared for some uncomfortable questions. "Are you dating anyone special?" "When are you going to settle down?" "Do you think he's the one?" are all invasive to begin with, and are that much worse coming from you Aunt Phyllis. I recommend being as vague as possible and changing the subject to avoid a longer line of questioning. Might I suggest the election as a topic?
3. Gifts
This has always been your favorite part of the holidays, but now that you're an "adult" the pressure is on to actually give rather than receive (ew). When you're barely scraping together rent to begin with, the extra holiday strain can be a real buzz kill. I recommend sticking to a theme (like mugs from the @Bigkidproblems Shop!) to keep the prices low and expectations the same across the board.
4. Holiday Weight Gain
This is another tough one to avoid with so much food and booze from weeks of celebrating. Don't deprive yourself of food, but make sure to limit your portions of the bad stuff (*makes mental note to only take one slice of pecan pie*)
5. Meeting The Parents
This one singles don't have to worry about (woohoo!) but it's a doozy for anyone in a new relationship: meeting the parents. Remember all those annoying questions you got from your own family? Now double that. This time you'll actually have to be nice about it or else end up like Allison:
Surviving these holiday mishaps can be easy if you just give it a try. But remember, no matter how bad things are going for you, they're probably going worse for someone else!
---
ABOUT THE AUTHOR
Sarah Merrill, the brains, beauty and meme queen behind @BigKidProblems knows just how to survive the holidays, and make it out alive. Sarah's Instagram provides funny relief to life's "adult issues" such as work, dating, friends, finances, etc to give our real-life experiences a laugh every now and then. For more laughs, you can also find her on Twitter @BigKidProblems.