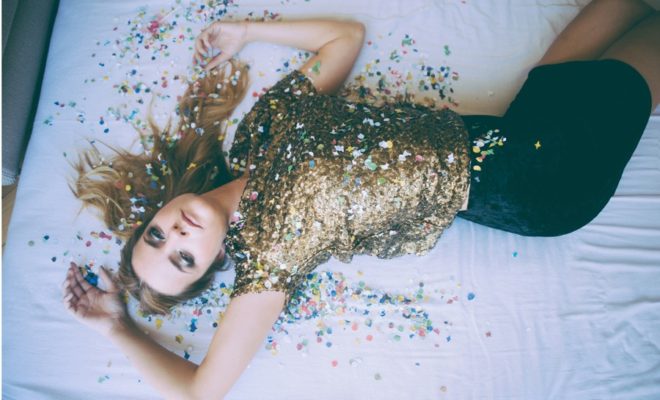 flickr/maitepons
The Best Places To Find Love During The Holidays
|
It's that time of year again! As matchmakers for Three Day Rule, we have found that the holidays can be the best time of year to meet someone. Whether you want to show a different side of yourself to that secret work crush, are looking to meet someone new or just boost your dating confidence to start the new year fresh – the holiday season is the perfect time to get started. This is the time of year to revamp your online dating profile or join a new dating site. Sites like Match.com see a 60% spike in the number of new singles joining their site between Christmas and Valentine's Day, with the Sunday after New Year's being the single busiest day of the year for online dating.
Ready to take "cuffing season" by storm? Here some of the best places to find love during the holidays.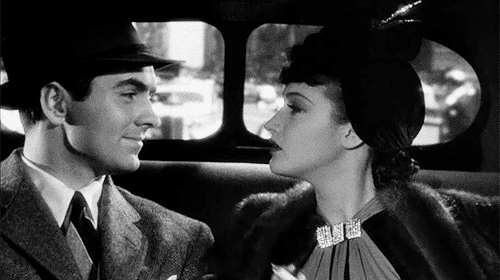 Idea #1: Make the move on your work crush. 
Bumping into him at the copy machine is the highlight of your day aside from your morning coffee and the occasional catered lunch. Now it's time to get him to notice you for something other than your impressive excel skills. We know work romances can be complex, but a recent study found that about 20% of people in relationships met their significant other at work. We won't tell your boss if you don't!
Show him another side of you! 
Keep the conversation off work. Old habits die hard – we know it's easy to talk shop, but the goal here is to get him thinking about what you are like outside the office. Passionate about World of Warcraft? Phenomenal! Not your cup of tea? That's great too! What's important is how you talk about what you love. Everyone is attracted to someone who can speak with passion, regardless of the subject matter. Travel, stories that involve friends or family, unique places you've explored in your city – these all make for great conversation starters that show you have a full, happy life. Above all, keep it positive. No one likes a Grinch.
Flirt with confidence. 
The same rules apply here. Sure you don't want to make things awkward at the office on Monday, but keeping it light and fun is different than accosting your crush in the buffet line. A light touch on the arm while engaging in conversation, flashing a big inviting smile and keeping open body language are all key ingredients to taking it from cubicle buds to walking in a winter wonderland! Engaging in one on one conversation is essential, but make sure to leave him wanting more. You are a girl in demand, make your rounds and don't leave your other friends hanging.
Be subtly sexy versus sauced and sloppy…
Don't get too tipsy– it is still work, after all. A little bit of liquid courage is fine, but don't get caught emptying the eggnog bowl. No one wants to be remembered as the boozy belle of the ball come Monday morning.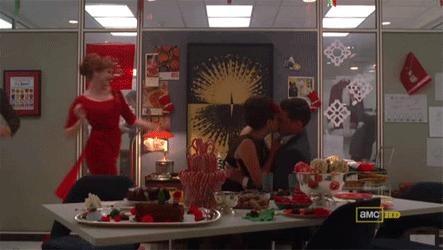 Dress classy, yet sassy. 
Embrace the holidays! It's time to break out of your typical 9-5. Change it up and wear something that says, "Meet me under the mistletoe." Your colleagues already see you in your work environment; it's time to add some pizzazz! This is your excuse to bust out that sparkly number you never expected to wear after that weekend in Vegas. Go with rich jewel tones – deep reds, emerald greens, and metallics are all great options to get you feeling merry and bright.
Your clothing choices can help cast you in a romantic light, versus pinning you in the friend zone. Save the ugly Christmas sweater and reindeer ears for the theme party your BFF is hosting and go with a more polished holiday look to really turn heads. You want to strike that perfect balance between showing off your curves and individuality and turning the head of HR's face a deeper shade of red than Rudolph's nose. Keep it classy – and a little sassy, since it is a work party.
Don't be afraid to be unique.
You can do so much with hair and makeup. Try a pop of color, that new style you've been too shy to test out during the daily grind. Take a look at Pinterest for a ton of holiday makeup ideas to give you that extra pop! This is your time to stand out – even if you typically opt for something more understated, this is your chance to go more dramatic.
Treat yo-self!
Get those lash extensions you've been thinking about, treat yourself to a mani/pedi, freshen up your hair with a new cut or color or pick up that lipstick you've been coveting from Sephora. Whatever it is that makes you feel amazing – the holidays are a great time to try something new. Not only will you feel great, that little extra pep in your step will be obvious to those around you.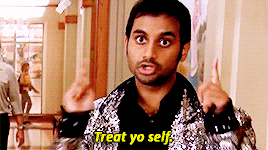 Idea #2: Work the holiday party circuit. 
So you don't want to mix work with pleasure. We totally get that. Tag along as a plus one to mingle with all of your friend's most eligible acquaintances. These guys are the hidden gems in your network and you are only a meet-cute away. Time to play four degrees of separation.
Capitalize on your novelty.
You already stand out as a new face in the room. Make the rounds and introduce yourself. Don't be afraid to start the conversation. If you don't take the chance, there's no guaranteeing they will! Simply say "hi" or find some common ground to lead in.
Have fun and make some new friends!
You never know how you will meet that special someone. Take the chance to expand your circle! Even if the people you meet aren't quite right for you, they could know someone who is. Either way, you'll hopefully make some great new connections – and even be invited to some more intimate holiday gatherings!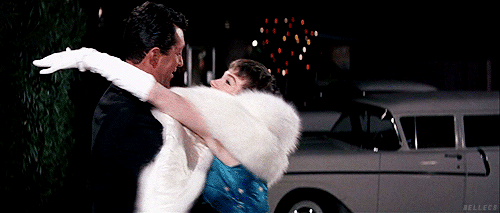 Idea #3: Explore your city's hottest holiday soirees 
Chances are you didn't even know these existed, but these are some of the best places to expand your network! In Chicago, check out Eve of the Eve – one of the cities best holiday parties, with over 2,000 young professionals. It's always great to go into any event with a few friends in tow (three is the magic number for approachability), but don't be afraid to go solo. Since you may or may not know someone there, make sure you feel comfortable talking about your connection to the event. This is the time to step out of your comfort zone, without being the odd woman out. Confidence is key.
We know that sometimes it can feel a bit daunting to go into the holidays solo. Flip that on its head! The holidays are the perfect time to be single with so many opportunities to meet new people, combined with that contagious energy that has everyone feeling like Buddy the Elf – capitalize on it! Plus, holiday dates can be a great way to spice things up from the standard dinner and drinks.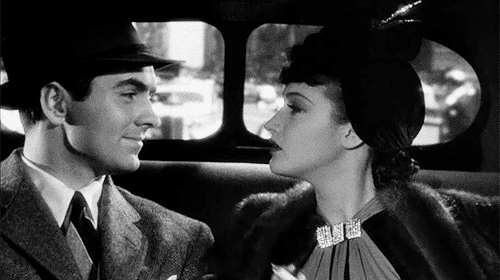 Wherever you are in your romantic pursuits – the new year is the time to start fresh, so don't be afraid to put yourself out there. Continue what you started over the holidays and if you haven't already, join a dating site for the busiest day of the year. If you're already subscribed, try revamping your dating profile with a bio re-write and some new photos. Or, finally meet that matchmaker you've been thinking about connecting with.
Now is the time to amp up your dating game for the holiday season, center yourself and take the New Year by storm!
---
ABOUT THE AUTHORS
Casey McDonald: Born and raised in Chicago, Casey prides herself on her extensive network of Chicago singles and her ability to connect like-minded people. Casey is a true extrovert and understands a complexity of interests and people. While her determination and go-getter mentality are two of her best attributes, her ability to make people feel comfortable and at ease make her one of Three Day Rule's most sought-after matchmakers. Email: [email protected].
Heather Noman: Heather has always been interested in human interaction. After receiving her BFA from Minnesota State University, Heather built one of the most successful wedding venues in Minneapolis. Her experience working with over 500 successful couples gave her incredible talent for spotting chemistry between two people. Instagram: @MatchedbyHeather | Email: [email protected]
To learn more about Three Day Rule check them out on Twitter @ThreeDayRule or on Instagram @threedayrule.