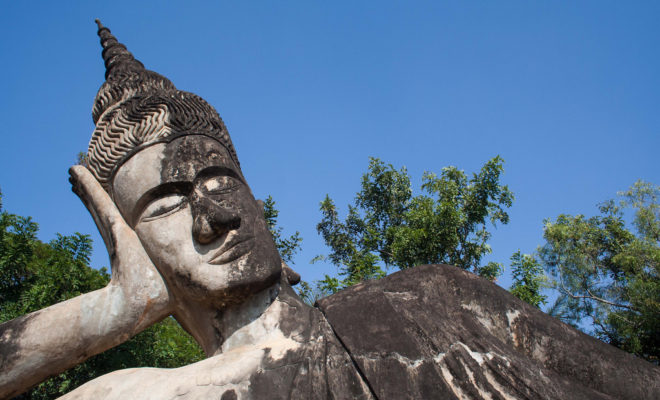 flickr/74904085@N03
Southeast Asia: The Holiday Hotspot You're Missing Out On
|
Looking for trip ideas because you just feel like getting away from it all? Southeast Asia is a corner of the world that makes truly unique holiday memories – it's a treasure trove of experiences waiting to be discovered. The best destinations in Southeast Asia offer a whole new take on food, culture, and sights. Read on for tips about popular locations such as Thailand and Malaysia as well as a few lesser-known ones.
Holiday Hotspot 1: Malaysia
Malaysia is a charming jumble of races and cultures, as reflected in the people and the food you find wherever you turn. It's hard not to feel enthralled when you first arrive at the buzzing city of Kuala Lumpur. Shop 'til you drop (and trust me, you will) because you'll come across a multitude of stores, selling pieces from local and international designers. Pop by Marini's on 57 for some high-rise fun at a contemporary rooftop bar. Elevate your idea of 'a night out with the girls' with interesting concoctions, incomparable cityscape views and a diverse playlist for all tastes. Head to their Facebook page for event and promotion updates.
No visit to the tropics is complete without an island trip (or two). Langkawi is an island with fine white sands and cheap chocolate whereas Perhentian is flooded with backpackers, locals and more backpackers. East Malaysia is an underrated side to the country's attractions. If you feel like ticking off an enviable feat for the year, you could try your hand at conquering Mount Kinabalu, a challenge that catches the clouds (not as daunting as its Himalayan sibling, thankfully).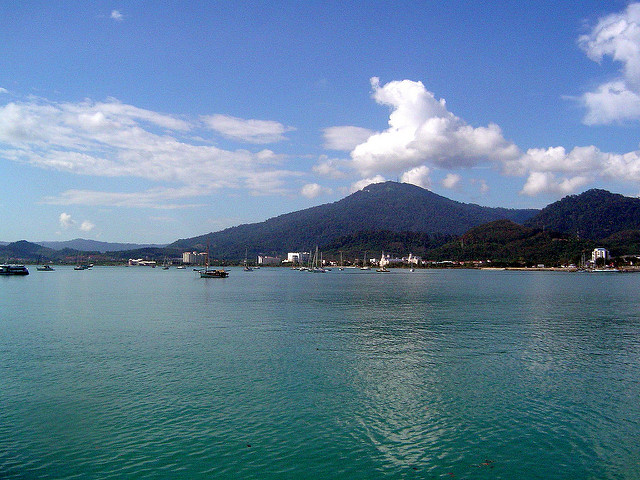 Langkawi, Source: Ravikiran Rao, Flickr
Holiday Hotspot 2: Thailand
The smiling citizens of Thailand will be the first to tell you about the beautiful chaos of Bangkok city when you arrive. It's home to the glimmering Grand Palace, a bunch of ancient ruins and a wild nightlife scene. Phuket is also known for its parties and if you need to recuperate, Koh Samui's health resorts are open for visit. If swimming or snorkeling is what you're after, head to the crystal-clear waters of Krabi, a carefree tropical haven. Lastly, there's no food like Thai food. From spicy tom yum goong soup to mango sticky rice, the cuisine choices here mirror the culture – warm, generous and relaxed.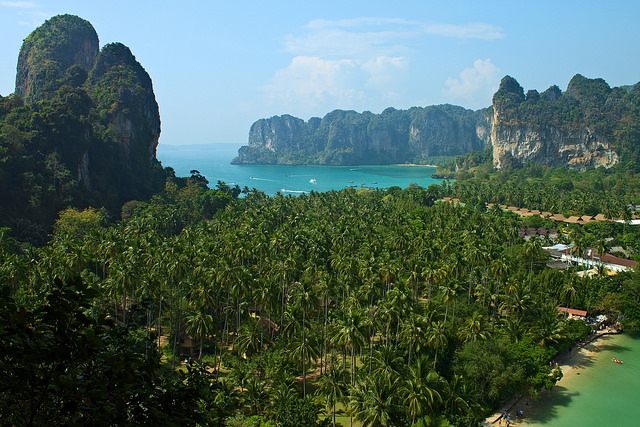 Krabi – Railay Beach, Source: Nicolas Vollmer, Flickr
Holiday Hotspot 3: Singapore
Singapore was made for micro-sized urban adventures. For starters, the Gardens by the Bay is a green space that gives a nod to the future. Pay a visit to this botanic garden that consists of biodomes and Supertrees, where views of the city and the South China Sea can be enjoyed from the connecting skyway. The Singapore Zoo (complete with comfortable enclosures for the animals) hosts a Night Safari, where an electric tram glides past 130 species of wildlife. You can also wander around the numerous art galleries such as the heritage-heavy National Gallery or the cutting-edge Art Science Museum.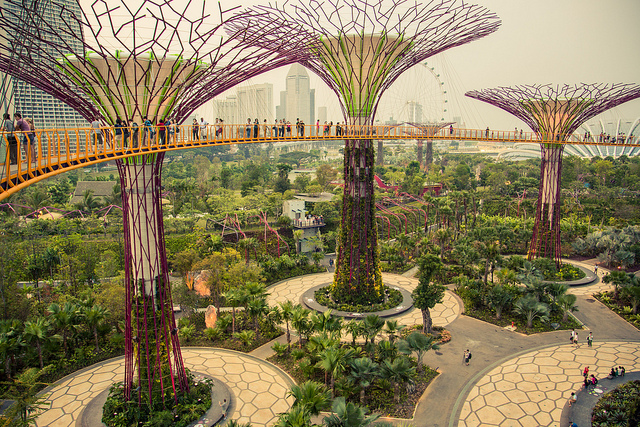 Source: Héctor García, Flickr
Holiday Hotspot 4: Vietnam
Venture to Vietnam for a vacation that's as atmospheric as it gets. Explore the old town of Hoi An, set by the riverside. Traffic is a foreign concept in this well-preserved legacy of a location. The bustling city of Ho Chi Minh, also known as Saigon hosts the Ben Thanh, a must-see market of food and craft. Your focal highlight while at Vietnam will undoubtedly be a junk boat cruise along the majestic emerald waters of Ha Long Bay, a picture-perfect natural wonder. You can opt to go hiking in between all the photo-snapping. I don't need to tell you to delight in the local street specialties, most popularly the hybrid sandwich banh mi.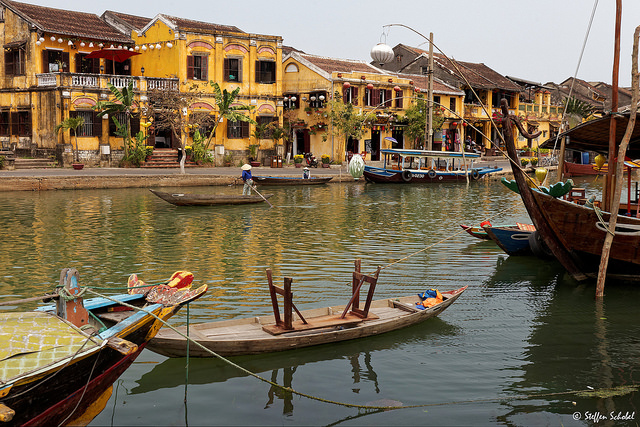 Source: Steffen Schobel, Flickr
Holiday Hotspot 5: Cambodia
Cambodia is one of those places that has an air of classic authenticity. The iconic Angkor Wat is a magnificent display of history and architecture; it's Cambodia's key feature. You won't feel like you've had enough of this 8th wonder of the world even after 3 days of exploring this spiritual space. Siem Reap (where Angkor is situated) has now reinvented itself to be more than the sum of its temples. It's now a popular party place with an array of cosmopolitan cafes and bars. For the outdoor enthusiasts, a trek through the lush jungles and waterfalls will do your senses a favor. Don't forget about Sihanoukville, where people come for the cheap drinks and stay for the beautiful coastlines. Tour the pepper farms of Kampot if you have time to spare.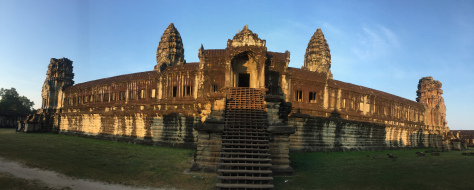 Siem Reap, Cambodia Photo by Ashley Christensen
Here's what I think the best destinations in Southeast Asia are. Hopefully, you've had your fun and you're now off the plane, probably exhausted and waiting for your luggage. Instead of expecting to feel refreshed after your break, jump right back into the week by following a few tips for your thoughts.
---
ABOUT THE AUTHOR
Katie Cruz; Psychodrama of the moment: Severe cutbacks on new clothes and fancy coffee drinks. Relevant present influence: The need to jumpstart a dedicated travel fund. Dream travel: The arctic waters of Greenland (or Canada or Russia). Bucket list: Narwhal and polar bear spotting. You can see more by Katie here or on Twitter @katiecruz88