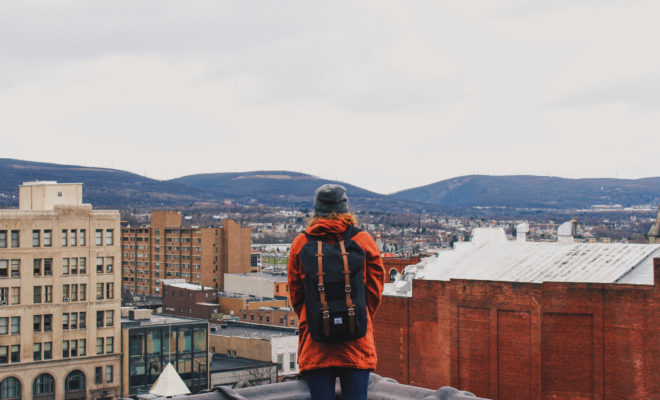 International Travel: 5 Things You Need to Know Before You Go Abroad
|
You've booked your flight and have read the basic international travel tips, such as not carrying all of your money on you and learning how to navigate yourself without using your native tongue. This is especially important to be aware of if you're traveling to a non-English speaking country. But most travel tips only scratch the surface. Here are five slightly less common, but still very applicable, things to know before traveling internationally.
Technology
As crazy as it might seem, many parts of the world don not have access to reliable Wi-Fi or cell service. Take precautions so you're not stuck if these aren't readily available. One suggestion is to take screenshots of maps and directions on your phone so that you'll always know where you are and where you need to get to. You should also keep notes on helpful foreign phrases to help facilitate communication.
Airline Baggage Limits
This is especially important if you're using more than one airline, as the limits can be different. Make sure to look these up before you even start packing. That way, you'll know how to pack your suitcase correctly the first time. You don't want to pay an extra fee because your bag is within the weight limit on one airline but over on another.
Culture and Customs
Visiting another country can be a little awkward when it comes to cultures, but keeping an open mind can help mitigate this. Learning more about other countries in a formal setting is a great way to ready yourself for international travel. For instance, one of the main benefits of earning a master's degree in international relations is that you develop a deep understanding of the politics, economy, and cultural environments of different countries. Take the time to find the best international relations programs to help you learn more about other cultures and customs. This knowledge is invaluable when it comes to adjusting to a new country and its customs. It also helps you fit in better with the locals and not stick out like a sore thumb.
Transportation
Learning how best to get around in another country can help quell potential problems and frustrations before they come up. Is it all about cabs and cars, or is it easier to use buses and subways? And if you're not used to using public transportation, it's helpful to read about how and where to buy tickets and which lines run from the airport to where you will be staying for the duration of the trip.
Exchange Rates
Some places will try to give you less than the current exchange rate, which means you could be losing some of your hard-earned travel money. Make sure to have an idea of what the current exchange rate is so that you'll know whether you're getting a reasonable amount when exchanging your money. This is an incredibly important step every traveler should take the time to consider.
One other thing to keep in mind when traveling internationally, is go with the flow and not get too overly obsessed with a schedule or personal itinerary. Plans will go awry if you don't make a point to keep yourself flexible. Things won't be just the way you expect them to be, so take a deep breath and remember that it's all just part of the experience.
---
ABOUT THE AUTHOR
Rachelle Wilber is a freelance writer living in the San Diego, California area. She graduated from San Diego State University with her Bachelor's Degree in Journalism and Media Studies. She tries to find an interest in all topics and themes, which prompts her writing. When she isn't on her porch writing in the sun, you can find her shopping, at the beach, or at the gym. You can find her on Facebook or on Twitter @RachelleWilber