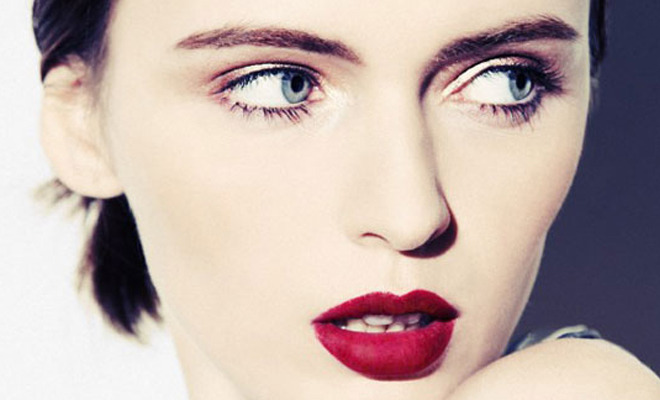 ixdaily.com
Top 5 Classic Beauty Trends
|
Make-up is an art form that we all like to use to express the best side of ourselves. Like our own war paint, we can create a face for any occasion. And while many of us rookies have never had any formal training, there are always those timeless beauty trends that are worth mastering. Following as many Youtube channels as possible and purchasing the products that will help us do the job just as good as the pros, here are the top five classic beauty trends we're always lusting to recreate.
A Flawless Face
The airbrushed skin of a fresh-faced woman always allures to us in every single foundation advertisement that flashes onto the television. But while choosing a foundation used to be a matchmaking disaster, the revolution in technology has meant that color matching our foundation to our skin tone has become as quick and easy as picking up a sandwich on a lunch break. The true mastery of a flawless face now lies within the application. Brush or fingers usually work well, but there's a new kid in town that's making the orange line of rushed application a thing of the past — the blending sponge. The blending sponge is creating a flawless foundation application that will make you wonder why you never thought of this in the first place. Use it to gently dab on your desired foundation to creates a smooth, even coverage without feeling like you're hidden under an inch of makeup.
There are other applicators as well, depending on your skin and foundation type:
Contouring
Just when we all thought that cheekbones and definition was only for catwalk models, along came contouring and changed the way we see our faces. Like a blank canvas ready for a master painter, with the help of the right colors and tools, we can have a face that looks good enough to be on the cover of a magazine. For a quick step by step go here.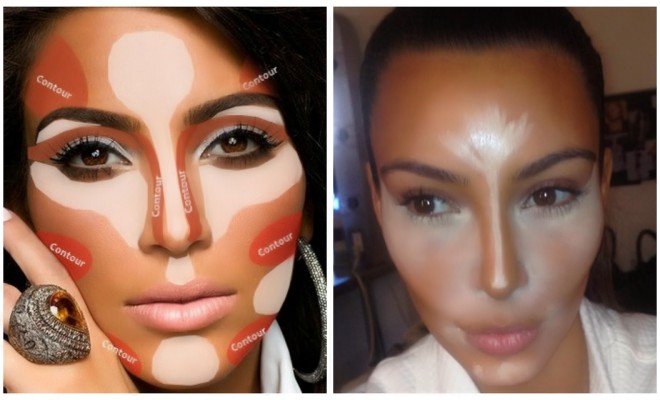 HD Brows
Brows have had their highs and their lows, but no matter the trend for their shape or size, the new high-definition style has created a storm in the world of beauty. A natural sleek and smooth style that epitomizes a youthful preppy Blair Waldorf. Rather than simply pluck, wax, or thread, the new HD brow effect defines the brows completely to finish off the face without looking overdone. Benefits Brow Zings is just one of the hot products of the moment helping to give a power brow that requires minimal tutoring.
Winged Eyeliner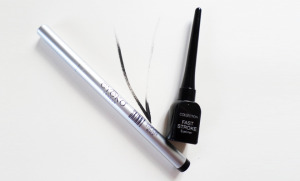 First brought to our attention by Hollywood's golden gals, the winged eyeliner is a flirty feline style that is like a right of passage into womanhood. The trickiest and most messy of all the classic beauty trends, this one takes  practice. Too thick and you can look like a panda, too wobbly and you can look like you've let a 5-year-old do your makeup with a sharpie. Liquid eyeliners such as the Collection Fast Stroke Eye Liner
, are proven to give a crisper and cleaner finish than many of the traditional kohl liners.
Red Lips
An icon in the beauty world, the red lip is a scene stealer. Matt or gloss, cherry red or scarlet, no matter your favored style, it's a look that lasts the ages. Even skin type holds no boundaries here, as there is a red lipstick out there just waiting to make your look go from office geek to chic in just one swipe. If you're going to go all out then there's really only one option that should be worth considering — Chanel Rouge Allure Luminous Intense Lip Colour
is the masterpiece that a set a trend and set heartbeats racing. Besides, who can really resist a red lip?
About the Author
Lizzie Benton is a fashion and lifestyle blogger living in Peterborough, UK who holds a fashion degree and spends her time writing, talking and breathing fashion and beauty. Whether you're a fellow fitness freak or a fashionista, her tips can help add a little glamour to life's roller coaster. Say hello on Twitter
@lizaboo_blog
or visit her blog
http://www.lizaboo.co.uk/