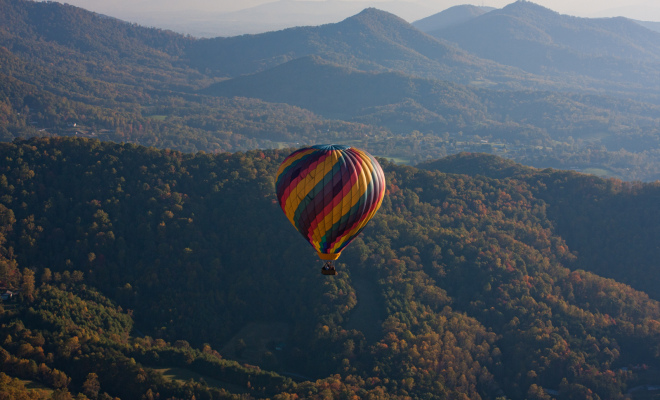 flickr/matthewpaulson
5 Reasons Why Asheville Is The Perfect Weekend Getaway Destination
|
Most people who live below the Mason-Dixon line are familiar with Asheville. This southern gem is nestled in the gorgeous mountains of North Carolina and is the perfect combination of both country and city. You can stay outside of the city in the mountains or right in the mix of it all downtown – you can even stay at the most gorgeous home in America. Asheville is a treat for anyone looking for a weekend getaway that is both fun and relaxing.
The Biltmore is Americas largest home. It sits on a sprawling property featuring overflowing gardens in the spring and Christmas lights in the winter. This beautiful estate is open year-round. The food is to die for, the wine is impeccable, and they have activities for any interest. In short, it's the perfect vacation spot.
If you like beer, then Asheville is the place to be. There is a brewery on almost every corner in Downtown Asheville, each one making the most delicious homemade brews. Many of these lovely establishments also provide eats. Let's face it – can you really beat a fresh brewed beer and food? Cheers!
The adorable Asheville downtown area is a mixture of your favorite stores, mixed right in with a string of unique boutiques. Bring an empty suitcase when you come, because the variety of shops are endless – from general stores full of every kitchen tool you didn't know you needed to art galleries up and down the street!
Take a walk through Asheville and you will hear all types of music. I personally witnessed a lady playing spoons like I have never seen! Guitars, key board artists and some of the most beautiful voices I have ever heard line the streets of the downtown area. These "corner bands" as I like to call them make for a lively shopping and eating experience as you wander through Asheville. They also have a wide variety of concerts featuring both local and national artists!
The restaurants options in Asheville are endless. From the excellent eats in the breweries to the best, most authentic southern food you are guaranteed to find anywhere, you cannot go wrong! I am convinced that food for the Asheville community falls in to their "art" category – it is just THAT good.
Have you ever been to Asheville, North Carolina? If so, share your travel recommendations below!
---
ABOUT THE AUTHOR
Lindsay  is a book lover, wanderluster, wannabe chef, explorer, runner, impulse shopper and obsessed with all things philanthropic. By day, she works for a national nonprofit in fundraising and hopes to become an advocate for homelessness, education and womens' rights. Say hi to Lindsay on Twitter: @Lbriana12 and Instagram.