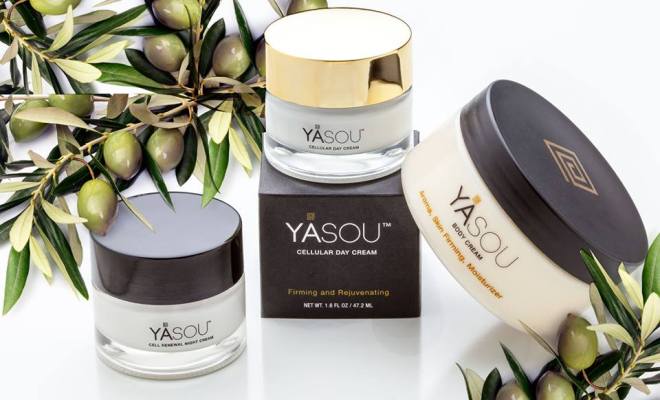 yasouskincare.com
Can Olive Oil REALLY Transform Your Skin? (YASOU Review)
|
Even if you're not an avid follower of beauty blogs, you've likely noticed one beauty trend that continually keeps popping up: oil. From coconut oil to extra virgin olive oil, those of us in the US are finally taking note of something that many other cultures have known for centuries: oil can seriously change your skincare regimen.
Nonetheless, when I received samples of YASOU's Cell Renewal Night Cream and Natural Body Cream, I was a little skeptical. After all, the first ingredient in the face cream is Organic Extra Virgin Olea Europaea Fruit Oil – a fancy term for high quality olive oil. And, of course, the price tag ($80 for face creams; $60 for body cream) is nothing to sneeze at. So, I slathered some on my face, and decided to do some digging.
Before I start analyzing the ingredients in YASOU's products, it's worth bringing up exactly how this skincare line came about. The product line is created by Theodora Ntovas, a Chicago native who spent many years as a creative art director at various major magazines. As the story goes, Theodora (who, in case you couldn't guess by her name, is Greek) returned to Greece as an adult to reconnect with the villages she visited often as a child. While shopping at a farmer's market in Archia Feneos, she stumbled upon natural skincare products made from olive oil, natural essential oils extracted from local flowers and indigenous plants, and organic beeswax. Inspired by Greek beauty philosophy, she decided to educate herself on the cosmetics industry and ended up partnering with chemist/formulator Nestor Tomasi to launch YASOU.
YASOU has each product's ingredients listed right on the website, which is helpful. Here's what's inside the Cell Renewal Night Cream: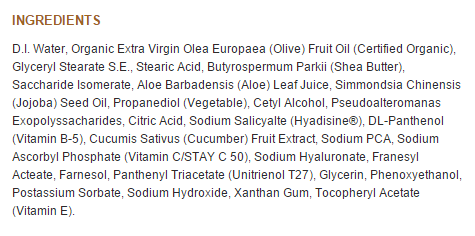 They've also provided detailed descriptions of each ingredient: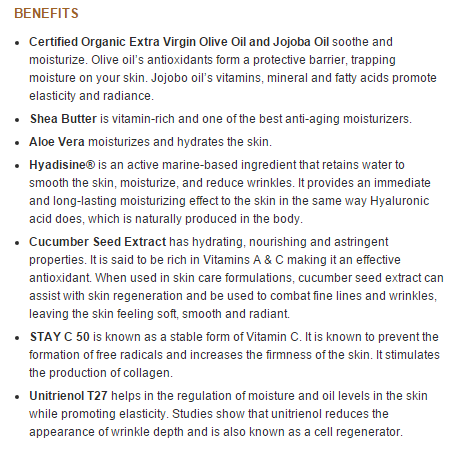 Because the product's tagline is "Anti-Aging with Hyadisine®", I decided to research exactly what Hyadisine is, and if it's actually an effective ingredient. Turns out, it's a marine biotechnology alternative to Hyaluronic Acid – in fact, one that has a 58.5%  higher hydration rate than HA.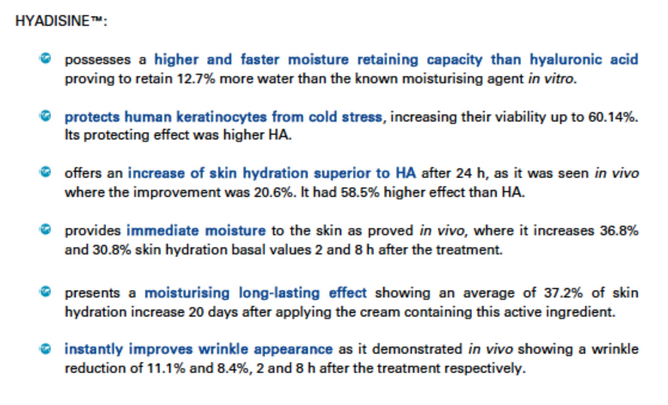 Now, how about that extra virgin olive oil? This is what YASOU has to say regarding the effectiveness of EVOO as an anti-aging ingredient: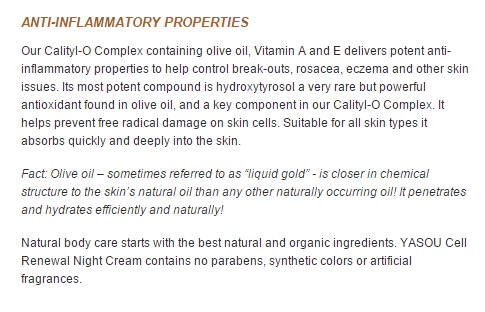 Of course, a quick Google search will show you that countless beauty bloggers – particularly green beauty experts – swear by the effectiveness of high-quality olive oil. In fact, there are even some high-profile dermatologists that agree. So, I decided to put YASOU to the test for 30 days.
My YASOU Review
First and foremost, I should point out the obvious: I failed at taking before and after photos. Sorry. However, I don't think that's a huge deal, since my goal is really to prevent wrinkles than get rid of the few little crinkles that appear around my eyes when I squint or smile. I'm 32. It was bound to happen. 
The very first thing I noticed about YASOU's Cell Renewal Night Cream was the consistency. It's incredibly thick, and a little bit goes a really, really long way. The Body Cream is also quite thick, but generally speaking, standard consistency for a body cream.
The second thing I noticed about the products? The smell. I felt as if I'd gotten a little too messy while eating bread dipped in olive oil. I'll be honest, I wasn't a fan of the scent at first. My cats, however, loved it – they wouldn't stop trying to lick my arms. Thanks, guys.
The next day, I decided it was probably in my best interest to not use the night cream and body cream at the same time. Sure enough, using them separately really cut down on the heavy EVOO scent, and I barely noticed it.
After several days of using the products, I actually really began looking forward to using the Cell Renewal Night Cream before bed. It became a soothing ritual, and the heavy texture of the cream only added to that effect. Not only that, but I began to realize just how nice the skin on my face felt after applying the cream – I don't know how to describe it except to say that my skin felt like the way you wish your skin would feel when using face creams. The texture of my skin felt firmer, smoother, and more supple.
As the name implies, this is definitely a night cream – you wouldn't want to slather something this thick on your face during the day. Gina had also received a sample of the Cell Renewal Night Cream, but really disliked how thick the product was and opted to not continue the test. (More for me! Muahaha.) 
I've already mentioned that a little bit of this cream goes a long way – in fact, it's been a few months since I initially received my sample, and I still have a fair amount left. So, although the cream runs at $80 which is a bit more than many of us spend on face cream, I definitely feel as if you get more mileage out of this product than many drugstore creams. And, of course, there's the added bonus of all-natural ingredients – all of which appear to be incredibly high-quality ingredients – in addition to the fact that you're supporting an independent, woman-owned company and not a global beauty brand.
The true test of this YASOU review came when I got a pretty bad sunburn several weeks ago. I had no aloe or traditional sunburn remedies at my apartment, I hurt, and I knew that if I didn't do something, I'd end up a ridiculous, peeling mess in a few days. I recalled a time many years ago when I had a nasty sunburn while in Florida, and used some Co-Enzyme Q10 skin firming lotion because I had nothing else available. To my surprise, something in that lotion caused me to wake up the next morning with a beautiful, golden tan – not a trace of the previous day's sunburn.
I decided to give the YASOU creams a shot – mainly because I didn't think the chemicals in any other products in my cabinet would do my nasty sunburn any favors (I'm looking at you, Bath and Body Works). My skin immediately felt soothed, and surprise, surprise – I woke up the next morning, looked in the mirror – I had a nice, golden tan.
Now, the real question is – having used YASOU's products, would I spend $80 to replenish them once I'm out? Yes, yes I would. 
Interested in purchasing YASOU's skincare products? Visit their website: www.yasouskincare.com. You can also say hi to the YASOU team and ask questions on Twitter: @yasouskincare.
---
Disclosure: I received samples of YASOU's products for the purpose of reviewing them. However, everything within this YASOU review is based on my own personal experiences and opinions. 
All photographs are property of dailyurbanista.com unless otherwise noted.