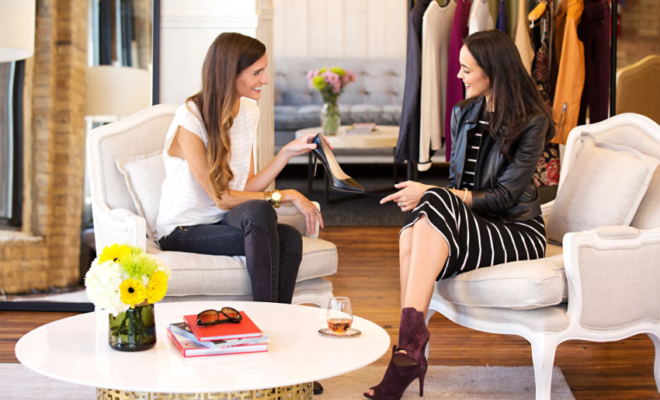 Trunk Club
Is Trunk Club For Women Worth It? I Booked A Session At The Chicago Clubhouse To Find Out!
|
Updated 2/8/17: I've updated my Trunk Club for women review with current info for 2017! 
In their early days, Chicago-based startup Trunk Club provided styling services for men only. However, after being acquired by Nordstrom a few years ago they, expanded their services to include both Trunk Club for Women and in-person services at the Trunk Club Clubhouse, finally giving us ladies a chance to see what the fuss is all about.
Trunk Club is like online shopping 2.0: after you fill out a quiz to determine your unique style and complete the registration process, you'll be paired with a stylist who sends you a customized selection of clothing straight to your door each month. Trunk Club charges you for whatever you keep from the collection. Whatever you don't like, you simply return. So far, Trunk Club for Women has done a fantastic job of holding its own against StitchFix, thanks in part to their model of "high-touch" personal relationships and an inventory of recognizable fashion and high-quality brands.
Visiting The Truck Club Clubhouse in Chicago
Unlike Stitch Fix, Trunk Club offers Trunk Club Clubhouses in seven cities — essentially brick and mortar locations where you can meet with a stylist face-to-face and try on clothing. When they first launched Trunk Club Clubhouses, I was lucky enough to get a first-hand peek into the Chicago location.
Trunk Club Clubhouse Chicago sits on the 7th floor of 325 West Ohio St. and looks like both a fashion design studio and call service center. The clubhouse even features a bar for clients to sip complimentary drinks while you wait. (I love you Ann Taylor, but you don't give me complimentary wine!)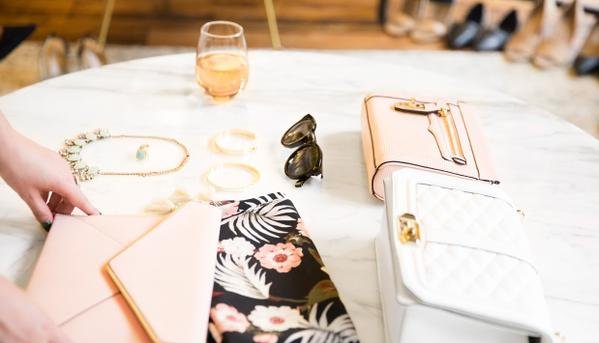 Trunk Club For Women Review
My consultation with Trunk Club for Women lasted about an hour and a half and I tried on about ten different outfits that my stylist Lauren had pulled for me. Each outfit was fully styled, right down to the shoes and jewelry. When I didn't like something we moved on; when I liked something we put it aside. Lauren was great at listening to my needs and being honest when something didn't work. The great thing was, I felt zero pressure to like something and never felt that she was judging my style (or lack thereof).
Lauren also pulled items for me to try that I would have never even thought to try myself. In that respect, I appreciated what a Trunk Club stylist can do when it comes to helping you select clothes! I have to admit: I liked a lot of things that I didn't initially like on the rack. You know what they say – don't judge a shirt by its hanger. (That is what they say, right?)
I'll be completely honest: if you normally browse Marshall's or TJ Maxx for deals, Trunk Club for Women might not be for you, as they utilize Nordstrom inventory. The items I tried on started at around $60 and went up to as high as $400. While I'm not normally a big spender, I see value in using a stylist who knows how to shop selecting clothes for me and taking the pain out of shopping. At the end of the day, this saves me time and for many people – myself included – time is money.
Then, of course, there are the added perks that Trunk Club Clubhouse offers. They also offer complimentary on-site tailoring, which is my biggest frustration as a petite woman. I want to buy and wear, not buy, tailor then wear.
In the end I brought a Vince Camuto blouse (I didn't even know who the hell Vince Camuto was!) and a Parker skirt and had a stress-free, enjoyable experience.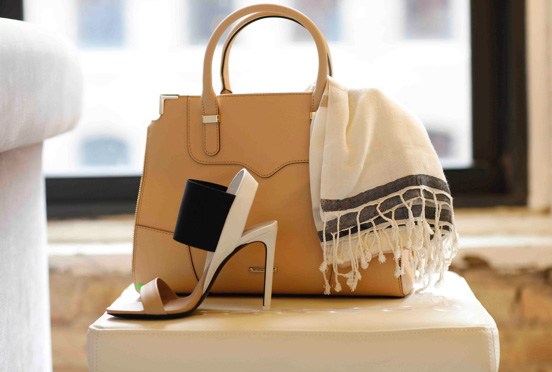 If you already shop high-end brands, hate the stress of shopping, have zero style creativity like me (shoutout to my trusty little blazer and dark jeans!) and are interested in trying a personal shopper, then Trunk Club for Women is definitely for you. Even if you tend to bargain shop, Trunk Club may still be a great choice for you, particularly if you are looking for an outfit for a special occasion or a signature piece. Of course, it may also be a great solution for those of you who are impulse shoppers and currently have a closet full of clothing with tags on them (you know who you are).
Overall Trunk Club Clubhouse Review
How did I like my visit to the Trunk Club Clubhouse in Chicago? Well, let's recap, shall we?
Free personalized stylist who picks clothes out for you based on your profile.
Free tailoring.
Free drinks.
Free shipping to your door if you choose that option.
All you have to do is try on and buy what you like.
Bonus: free reusable clothing bags that you can use for wrinkle-free traveling.
I call that a win to the 6th degree!
If I weren't here in Chicago where I can easily take advantage of Trunk Club Clubhouse, I'd definitely continue work with a stylist online. I'm already in love with Trunk Club Clubhouse and am looking forward to returning once I clean out my closet and determine what new pieces I may need to continue to build my collection of quality clothing. If shopping is a thorn in your side, or you need to spice up your wardrobe, I'd encourage you to check it out.
Planning a visit to Trunk Club Clubhouse Chicago? Once you're registered on the site, I highly recommend connecting directly with Chicago stylist Lauren Meek to schedule a visit: [email protected].