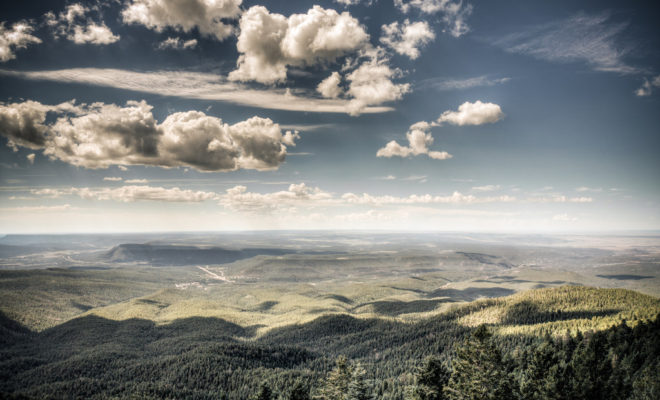 flickr/danielwebe
From Roswell To The Chihuahuan Desert: Southeast New Mexico Travel Guide
|
Southeast New Mexico is full of kitsch and small town charm. My friend Karen and I took a 3-day trip to Southeast New Mexico which featured stops in Roswell, the Carlsbad Caverns and a few other places along the way. Planning a weekend trip to Roswell? I've compiled some of my favorite sights into a handy Southeast New Mexico travel guide!
Southeast New Mexico Travel Tips
Before you head off on your adventure in Southeast New Mexico stop at the Roswell Visitor's Center, where you will find all sorts of information. Renting a car is a must to get around the spread-out region.
What to do in Roswell
Most well-known for the alleged UFO crash nearby in 1947, Roswell has taken this claim to fame and run with it. While I was hoping for a few more alien statues and UFO replicas, one day in this city will offer you just the right amount of kitschy charm. Here's a few of my favorite places to visit in Roswell.
International UFO Museum
The International UFO Museum and Research Center features the infamous (alleged) 1947 UFO crash outside of Roswell, including a timeline of events, research, and other evidence that aims to prove that aliens do exist. It's an older museum and maybe not so scientific, but it's the #1 tourist attraction in Roswell and definitely worth a visit.

Alien Zone
Get ready to let your hair down at Area 51… OK, not the actual crash site. Roswell's Alien Zone is an eccentric gotta-see-it-to-believe-it stop on the alien train. The place is filled with replicas of aliens in all sorts of compromising and odd scenarios, giving you the chance to take photos with the extraterrestrials.
Talk a walk through Roswell
Looking to capture a few hilarious photos from your visit to Roswell? There are alien statues everywhere downtown Roswell, so grab your camera and start snapping photos of the many ETs you'll find.
Where To Eat in Roswell
Stellar Coffee Co.
Looking for a good coffee shop in Roswell? Visit Stellar Coffee Co. What this cute this coffee shop lacks in aliens, in makes up for in a good cuppa chai and delicious homemade treats. Forget Starbucks – go for a hometown-brewed caffeine fix.

The Cowboy Cafe
Looking for a great restaurant in Roswell? Local and fresh ingredients cooked into traditional southern fare are the name of the game at The Cowboy Cafe. Try the chicken fried bacon smothered in gravy for a delicious, unique lunch. Save room for the made-fresh-daily cakes and pies.

Pecos Flavors Winery
Wondering where to have a nice glass of wine in Roswell? Try Pecos Flavors Winery. With a dozen or so of their own wines, Pecos' grapes are grown right in New Mexico. The tasting room features knowledgeable staff and a variety of wines and New Mexico beers. Order the cheese spread with green chiles for a savory snack.
Southeast New Mexico Parks
Roswell is blessed with both a state park and national park nearby. It's definitely worth it to take a day trip and go hiking and driving around the two parks!
Bitter Lake National Wildlife Refuge
Complete with a 7-mile driving route and multiple stops for short hikes and panoramic views, this national park in Southeast New Mexico is completely free. The only wildlife you'll probably see are birds and bugs, though their website boasts nearly 60 species of mammals and about 50 different species of reptiles and amphibians.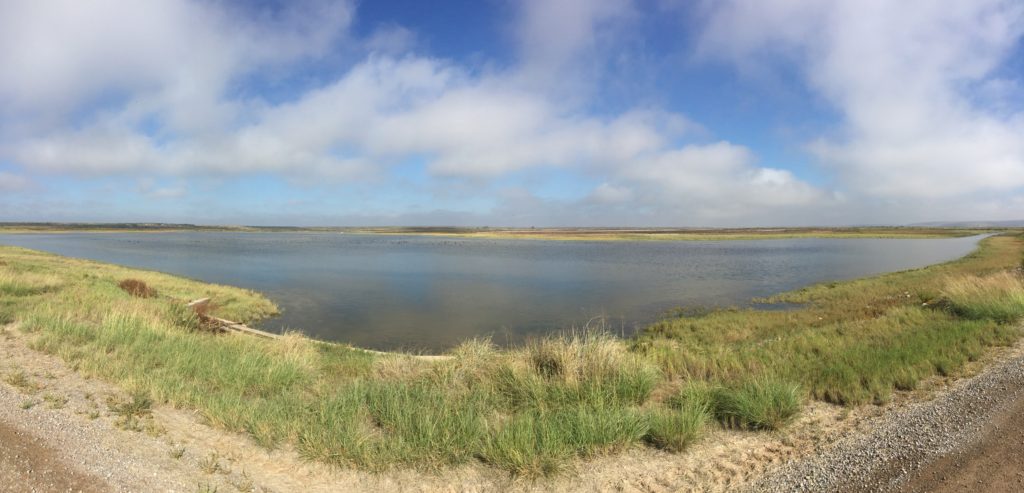 Bottomless Lakes State Park
Southeast New Mexico's Bottomless Lakes is definitely better in the summer as you can kayak or canoe, camp, fish, picnic, swim, hike, go birding, or even scuba dive! The unique lakes at this park are sinkholes, ranging from 17 to 90 feet deep. The greenish-blue color created by aquatic plants is what gives the lakes the illusion of great depth.
Visiting Carlsbad
Breaking news: aliens do not exist in Carlsbad. Instead, don your tennis shoes—it's time to hike through Southeast New Mexico's beautiful nature system and caves!
Living Desert State Park
Exhibiting more than 40 species of animals and hundreds of species of plants native to the Chihuahuan Desert, this living desert is a great morning walk.
Carlsbad Caverns National Park
The largest cave system I've ever seen, Carlsbad Caverns is located 75 stories below ground level. You can either walk or take the elevator down or up to the Big Room. I recommend walking at least one direction in order to see more of the cave system. There are also guided tours you can take of the caves, as you aren't allowed to walk on your own.
If you're at Carlsbad Caverns in May through October, plan your stay to be at the caverns around sunset to see the Bat Flight program. About 500,000 bats leave the caves each night in search of food. Rangers give a great presentation before the bats take flight. No cameras or phones are allowed, but trust me, it's a stunning sight.
Have something you think we should add to this Roswell / Southeast New Mexico travel guide? Share your tips in the comments below! 
For more destinations and travel tips, check out our travel blog!