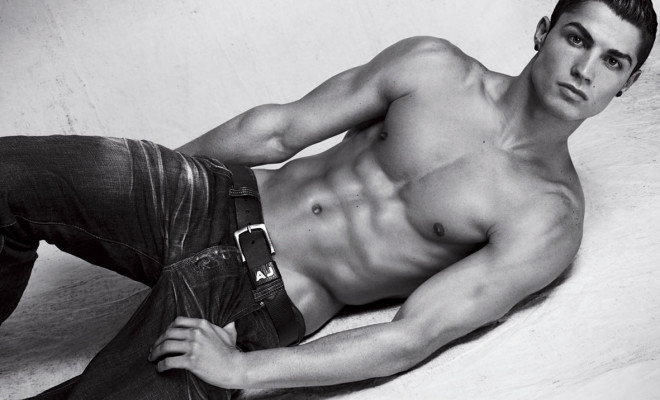 rashmanly.com
The 40 Hottest Soccer Players Of The World Cup
|
We'll be honest: we don't know much about soccer (erm, football), but we do know two things are true:
2. If you're a single female, your ass better be at the bar when the World Cup is on TV… especially if you like men with accents. Trust us on this one.
After seeing our Twitter conversation surrounding both of these facts, our friend @GinoJRocco was thoughtful enough to send us a link to Racked.com's list of 180 Hot Soccer Players To Watch During The World Cup. Swoon. 
After drooling over all 180 men (hi, boys!) we were inspired to predict which country would win the 2014 World Cup… based on hotness. Before we picked the winning countries, we had to select a final round of the hottest soccer players. (Disclaimer: By the time the official games kick off, some of these guys may be cut. *tear*)
Here's our pick of the top 40 hottest men in the 2014 World Cup, organized by country:
Argentina
Australia
Belgium
Bosnia-Herzegovina
Brazil
Cameroon
Chile
Croatia
England
France
Germany
Greece
Iran
Italy
Mexico
Portugal
Spain
Switzerland
Uruguay
USA
Final Tally:
As you can see, it was neck and neck for a few of these countries! In the end, England, Portugal, USA and Switzerland all tied for 2nd place. However, only two countries edged out ahead of the pack. At six hot soccer players each, Spain and Italy tied at 1st place.
Unfortunately, there can only be one winning team in the 2014 World Cup: Hotness Awards.
After tough deliberation and several minutes spent looking at the pictures, we're pleased to announce that the winning team in the 2014 World Cup: Hotness Awards is:

Spain!
Congratulations to Spain for recruiting the hottest soccer players in the world to play on your team. Also, congratulations to your players – specifically Fernando Llorente (and his dimples) and Juan Mata (and his suit) who helped break the tie against Italy and lead you to victory.
UPDATE: After receiving dozens of drool-worthy suggestions from our readers, we decided the least we could do is give you more hot men. Are you ready for it?! Click below to check out our NEW post:
Now it's your turn to vote!
Which country do you think has the hottest soccer players and/or who is your favorite player? And if you follow soccer, who are you rooting for in the 2014 World Cup?
Tell us in the comments section!