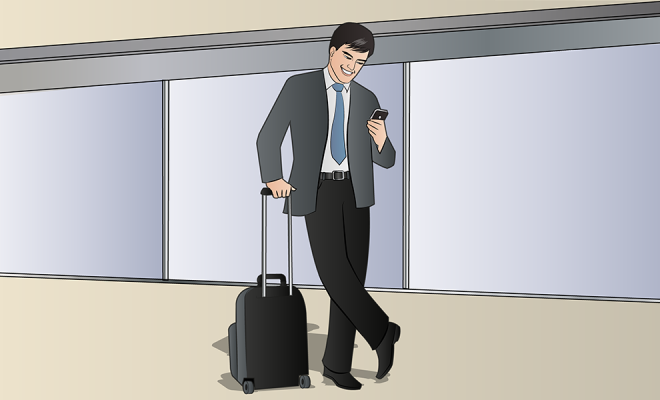 10 Long Distance Texting Tips To Keep Him Interested And Begging For More
|
Having spent many years in a long distance relationship, I understand the joys (passionate reunions) and pains, like worrying he's losing interest. I also understand that a long distance texting can go stale fast – particularly when you start droning on about your day.
The secret to keeping your long distance boyfriend interested? Take advantage of these long distance texting tips. Your number one goal:
Make Him Crave You And Your Messages
Unfortunately, if you constantly fire off mundane texts, your partner will start thinking of you as boring, and boring is never sexy. Instead, start filling their inbox with text messages that keep them hooked, happy and in love until you're reunited and able to do this again…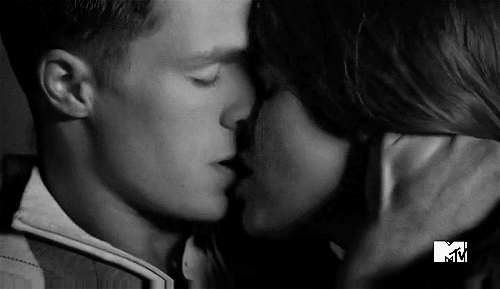 Here are ten of my favorite long distance texting tips that will keep him engaged, interested, and begging for more.
1. Share your surroundings
Rather than sending random photos from time to time, invite your partner in on your world. Snapchat has made this easier than ever! Take a photo as you walk to work, share your favorite place, or sit down on a bench in the botanical gardens.
2. Remember the big and small events
Cheat and schedule reminders to congratulate them for finishing a big project, asking them how their first class went, or motivating them to continue learning a foreign language. Remembering both the big and small events is a great way to stay connected and make your partner feel loved. Thoughtful reminders like, "Wish I could have been there to cheer embarrassingly loud at the end of your presentation, I'm sure you were amazing!" will go a long way.
3. Put your life into context
While sharing your day-to-day activities and adventures is a great way to stay connected, make sure they are up to speed with your surroundings before you get too text happy. There is nothing more boring than listening to a computer engineer explain programming if you don't have the slightest clue about computers. The same holds true for personal stories. While they might seem hilarious to you, they are definite "snoozers" for your partner unless they are familiar with the characters and the plot.
4. Be specific when crafting your text messages
Instead of going with generic messages, take the time to write something personalized. Compliment your partner, communicate what you miss most about them, or what you look forward to sharing when you are finally reunited. For example:
"Miss running my fingers through your long, silky hair."
"Loved hearing your contagious giggle on the phone."
Or you can take this opportunity to say something flirty like, "I can't wait until we can have breakfast in bed… minus breakfast 😉"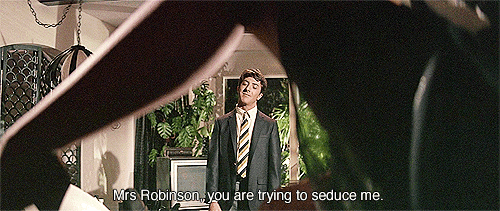 5. Send positive energy
People are attracted to positive people. Stay attractive and avoid useless venting to your partner via text. Save your griping for your close friends, or your dog. Also, while jealousy might look sexy in music videos or romantic comedies, the these are the types of text messages that will kill your relationship:
– "Where are you?"
– "Who are you with?"
– "Why didn't you call last night?"
On a side note, if you suspect that your partner is sneaking around, ask them in person or over Skype. Grilling him about potential infidelity are one of the bigger questions you should never ask him over text. Generally speaking, it will not end well.
6. Elaborate on how much you miss him
Don't simply say "I miss you"… get specific. Here are some great ideas for positive, sweet texts to let him know you miss him:
– "The second you get off the plane you're all mine"
– "Thanks for the call. Your voice is by far my favorite sound."
– "I can't wait for the day that we don't have to say goodbye, only goodnight."
– "I don't mind waiting for you, you've already proved you're worth the wait…"
7. Play flirty texting games.
Mix things up a bit with a flirty texting game like QuickFire! They're a fun way to shake things up, keep text message convos in your long distance relationship from going stale and see what your partner really made of.
8. Stop reading too much into his texts
Do you waste time worrying over every single text he sends you and obsessively searching questions like: "What does it mean when he texts you 'OK'?" Save your sanity by learning how to decipher his most vague text messages.
9. Master the art of seducing him via text
Make him beg for your touch by skipping the nudes and sending seductive text messages that will leave him gasping for more. Learning how to seduce him via text is a skill that will come in handy again and again… particularly when it's been a long time since you've seen each other.
10. Leave him a sexy voice message
One of my favorite seduction tricks to use in a long distance relationship? Using the purr of your sexy voice to leave a sexy voice message for your boyfriend or husband. Although let's be real: sometimes that's easier said than done! Learn how to blow his mind with a seductive voicemail. I promise, he'll love it. 😉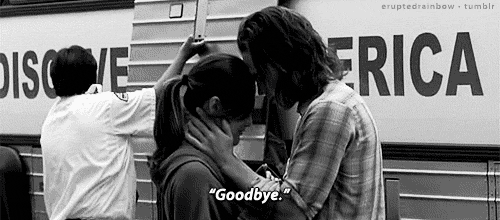 The ultimate goal? Keep him engaged with these long distance texting tips. 
Keeping your texts interesting, upbeat and relevant does take some work. But the extra effort is definitely worth it. Long distance texting can be a fantastic way to ignite passion, and maintain a rock solid connection in a long distance relationship.  So, when communicating via text, take the time to add a little extra somethin' somethin' to your long-distance communication.
Remember, if your texts are good enough, your partner will read them not once, not twice, but many times. Reserve your spot in their heart by showing that you care enough to send a personalized, positive and creative text message.