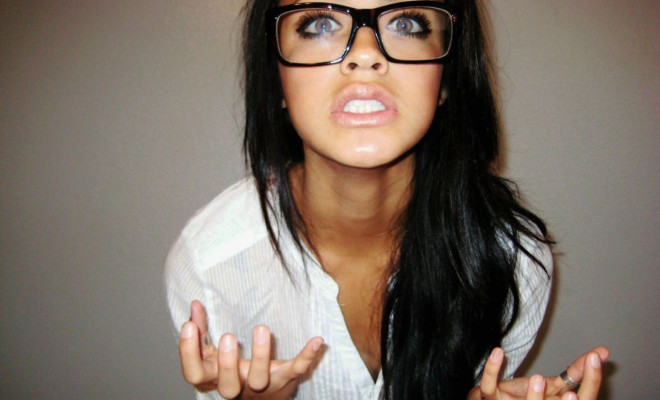 Dating: Is It Mission Impossible?
|
Assignment: Show up for the date I agreed to attend
What is it about dating that makes me cringe? It is literally a mission for me to accept and actually go on a date. On the surface level, it doesn't make any sense. I'm social, outgoing, I enjoy meeting new people, and I love to check out new places around the city. You would think these qualities make for an excellent dater. However, I'm the complete opposite. In fact, if I see signs that a man is about to ask me on a date, I would literally run in the opposite direction if I could…but I have a little bit more courtesy than that… just a little. I have, however, actually stopped going to a specific Starbucks store because the barista wouldn't stop asking me out every time I stopped by to get my morning coffee. I had to find a whole new route to work, a whole new coffee shop… dammit, he threw off my whole routine. I know, I know, it sounds ridiculous! However, I have a theory. Let's flashback to when I was 15 – the year that could have possibly formed my entire outlook on dating.
Scene: Blink 182 concert with friends in sky box seating
This is where it all started. We were watching the opening act when we decided to walk over to the balcony and look out in to the crowd. A group of guys started calling out at us to come down and meet them. I was completely content focusing on one man the whole show…Travis Barker… but my friends insisted, so we went down to meet the guys. Once we got down there, two instant love connections formed right in front of my eyes. There go my friends, each paired off with a guy. Great… this is awkward – third wheel status. One of the guys looked at me and said, "You have to meet our friend, he'll be right back." Ugh, I'm not interested. I just want to have fun at this concert with my friends. Luckily, the show was starting soon so we went back up to our seats before the "friend" ever came back. Never fear though… they all exchanged numbers so we could "hang out."
After that night, I forgot about the guys and didn't plan on seeing them again. Little did I know, my friends had kept in touch with them and really started to like them. For some reason, they wanted to include me on a date they had planned… and as luck would have it, with a guy I had never met or spoken to. It didn't make sense to me why I had to go on this date…but somehow I was talked in to it.
Dooms Day: Dinner, Mini Golf, Walk in the park
As our dates pulled in to the cul-de-sac, one of them driving as if he was in a race car… and his car actually looked like a race car… regret set in. They walked up to the house, and of course I knew who my date was by process of elimination. He looked like a grown ass man. Shit, how old is this dude, is he one of the other guys older brother?? Since everyone around me wasn't acting as if a man twice my age just walked in the room, I assumed he couldn't be that old…could he?? Either way, it was too late now. So, I put on a smile and told myself "it's only a few hours." Of course my date was the one with the "race car", which might normally be impressive, but to a 15 year old who barely had her learner's permit, it was a little bit intimidating.
Ok I admit, the car was cool… once I got in it, I loved it. But the second I looked over and noticed my date's massive amount of arm hair, it was all over for me. No one my age had that much hair… I don't even think my DAD has that much arm hair. Gross. T-minus 2 hours and 50 minutes until this date is over. From there it went a little something like this:
Dinner – he didn't have enough money and didn't even offer to pay for me… in fact, none of the guys had enough money to pay for their dates. Real winners my friends reeled in for us.
Mini golfing – show off, sort of flirty… but in a way that made it seem like I should feel lucky to be on a date with him, oh… and he didn't offer to pay either.
Walk in the park at the end of the night (great… now I have to be "alone" with him) – One of the first things I asked him was "do you know how old I am?" His reply, "age ain't nothin' but a number."
Pause. I'm done. With a look of disgust on my face, I got up, walked away, and told my friends it was time to go.
Summary: My first encounter with a douchebag.
Some girls may like "older" guys… some girls may also have "daddy issues"… I do not. As a 15 year old who was really just starting to "date" – I would have much rather hung out with someone my own age…. with a lot less arm hair. (side note: nothing against arm hair, it doesn't bother me as an adult… it just wasn't appealing to me as a young teenager)
Fast forward 13 years:
I still have uncomfortable, awkward feelings toward dating, and in my mind… it HAS to be because of my "date with a douchebag." Ever since then, I never really had an interest in going on a "formal" date. I would always find a way to keep it casual or have a group of friends around until I knew the person better or felt like it was worth pursuing. Or if I really wasn't interested, I would somehow find a way to weasel my way out of accepting the date. I would come up with some excuse to "take a rain check"… and eventually never follow up. I am the worst dater in the history of dating. But, in my attempt to follow through with my 2014 goals… I'm trying to give my love life a little TLC. This means… actually go on dates.So… wish me luck… or just give me a swift kick in the ass & tell me to get over it already! It actually starts tonight.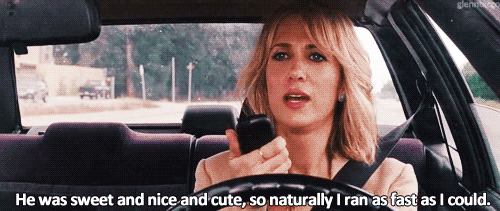 Mission: Accomplished or Failed? Stay tuned…
Disclaimer:
I have even tried my hardest to avoid writing this post due to my discomfort with dating. I just spent more time on Facebook than I have in years, I logged on and off of Twitter three times, and I scanned my playlists in Spotify trying to find music that would inspire my writing. At this point I'm starting to realize it's not just a dislike of dating that I have…it's a straight up issue of avoidance. Goodbye comfort zone.