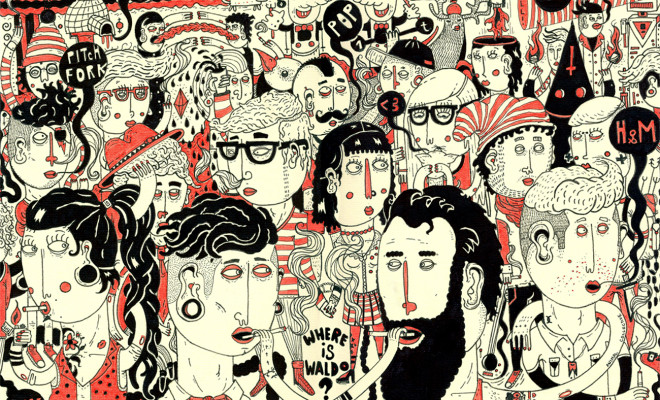 We Went to a Launch Party For a New Dating App – This is What Happened Next
|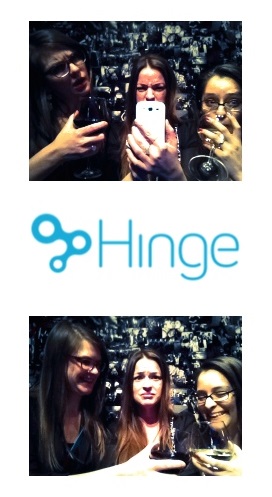 The Secret Lives of Chicago Singles ladies were invited to attend the Chicago launch party for Hinge, a new dating app. The premise of the party? To try out the app and meet other singles IRL (that's 'in real life' for you non-losers). So Choe, Gina and Lisa threw their YOLO's to the wind and said "Sign us up!"
First things first: the event was held at Studio Paris, so we may or may not have entered into this event with the mindset that the event was going to be full of douchebags. (Spoiler alert: we were right.)
We were on the guest list, but in order to actually enter the event, we had to download Hinge and show proof that we had registered at the door. When Chloe entered, one of the girls saw her other apps and said, "Oh my god… you have Tinder?!" with the same level of disgust as if she had just noticed that Chloe had herpes or something. But anyway.
We all entered the event with shell-shocked looks on our faces. After looking around, we realized one thing: we had to live tweet our experience at the event. So the three of us all logged into @secretliveschi and began tweeting our every thought. Well, only the good stuff. You probably don't want to read the other stuff.
Enjoy.
(App feedback after the jump)

At that point, we realized it was our time to go. We came, we saw, we… well, did nothing except for live tweet snarky things. And people watching – we did a lot of that. Oh, and we did try out Hinge while we were there. Chloe had zero potential matches, Lisa X'd through them all (but not before contemplating how awesome it would be to shout their names out in the crowd and make things really awkward), and Gina? Well, I'm pretty sure I saw her checking Tinder.
App Feedback
Hinge itself is a nice concept. Essentially, it's a bit like Tinder, but with more carefully chosen results – every suggestion you receive is a friend of a Facebook friend. You receive a limited number of matches per day (or if you're Chloe, none) and you receive a new batch at noon each day. All-in-all, it has the potential to be a really good option for those who like the "Hot-or-Not" style app, but are creeped out by meeting complete strangers / potential sociopaths (cough, Tinder). However, they definitely need to get more users on board to make it a good thing. Since the app just launched in Chicago yesterday (you couldn't actually register prior to yesterday) we'll have to check back in a few weeks. We're keeping our fingers crossed!
Until then? As a friend on Facebook said: "My matches today were underwhelming. Another day, another dating app."
To learn more about Hinge, check out this post on Mashable or this post on Refinery29 (which lists it as a 'sex app'…?!)
Or you can be smart, stop listening to us and just download the app for yourself. (Note: it's only available in select cities at the moment)
Final Thoughts?
As far as the event goes – the crowd itself was kind of lame and everyone started to look the same by the end of the night – lots of Trixies straight from their ad agency jobs and Chads fresh from the law office – suit and all. If the crowd is any reflection of Hinge's users, then it's safe to say it's probably better suited for, well, douchebags. The men at the event were generally the type of man we try to avoid like the plague. However, I have a sneaking suspicion that 99% of the people at that event were just there for the free booze and prefer to find their dates in Wrigleyville. At 2am. Puking in the alley.
Hey, we can't hold that against Hinge.
Disclaimer:
We're not affiliated with Hinge, nor is this a sponsored post. Let's be honest: they'd probably kill us if it was.