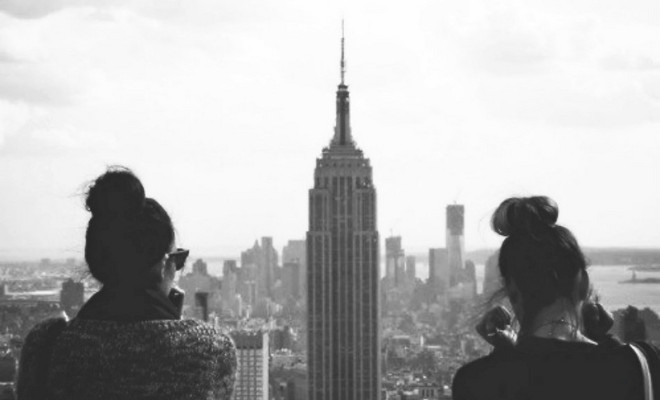 We're Celebrating Our One Year Anniversary With MAJOR News!
|
In October of 2013, we published our very first post.
Over the last year we've covered everything from fun Chicago date ideas and an inside look on how men really use OKCupid to one blogger's crazy confession about the dark side of dating sites. Our stories have been wide, varied and, at times, quite personal. A few have also been quite popular – our post featuring the 40 hottest soccer players of the World Cup was our most popular of all time, garnering over 21,000 Facebook shares in just a few weeks!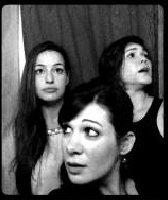 What started off as a fun project between nine strangers who met on Twitter has grown into something much more. Over the last 12 months, we've grown, evolved, changed, dwindled down to a team of four, and learned a lot. Somehow, sharing your romantic life – your fears, hopes, and heartbreak – can teach you a lot about yourself.
So, what's next?
We've decided to make an important announcement about the future of Secret Lives of Chicago Singles. This is a decision we've put a lot of discussion and thought into, and we feel that now is the right time to share our decision. However, before we get into that, we need to celebrate our one year anniversary!
A year of changes…
Here's what each of our founding members learned about themselves while sharing their dating secrets over the last year, and what their plans are for the upcoming year…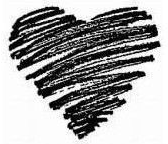 Lisa 
Let's face it: I am not a traditional dating blogger. When I embarked on this project with these awesome ladies one year ago, I did it for one reason, and one reason alone: I thought it would force me to date. Spoiler alert: it didn't. In fact, I haven't gone out on one single "real" date this year.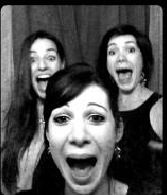 It's been an insanely busy (and downright insane) year… just not for my love life. I've traveled a lot this year – in fact, as of October, I'll have visited 8 countries in the last year! I bought a car, survived the most confusing kind of heartbreak I've ever encountered, made it through several deaths in my family, moved from my trusty, old affordable apartment into a "grown up" one, had a few existential crises, dozens of crazy/bizarre/funny nights out, and have halfheartedly checked my OKCupid profile only a small handful of times.
I've finally come to terms with the fact that my level of apathy surrounding dating isn't completely healthy – but at least I know why I feel this way. As for the upcoming year – who knows. While I feel like I should set a goal like "I hope to actually date this year!", the truth is that I don't actually care. It's not 1952, unmarried women are no longer labeled as "spinsters", and thanks to the miracle of science, I can stick my damn eggs in the freezer if I have to.
In short? YOLO.

Brandy
What started off at finding myself in a bit of a pickle involving a brand new car and concrete block and needing not one, but six men, soon turned into a three month experiment at the beginning of the year which turned into an orchestrated Twitter date set-up/online scavenger hunt.  Summer happened, and thanks to Tinder and IRL (in real life), I found myself in a dating tsunami. I kept quiet over the summer over one particular man (because I seriously should have started off with an alias) and the end that situation resulted in this and also this.
It's been fun, it's been reflective, it's been a reminder of how crazy dating is, but it's also been a reminder that serial dating and dating flops have left me a bit tired and disenchanted — when you've gone through as many come and go's in dating as I have, you are anything but open-hearted. And through the process of documenting it, I've learned this year that it's finally time for a break. We live in a world of seeking out the path to fulfill our goals. I'm leaving it up to destiny at this point. So, destiny, do your thing. (Just please make sure he's a foodie and likes jazz music and has a wicked sense of humor. A solid retirement plan wouldn't be bad either … good teeth too, and vision, and rhythm and… sigh.)
Laura
I had always half joked about doing some sort of dating blog – but alas, not going on dates really didn't help the POV.  Then, magically meeting these gals and being more open to dating, I went on more dates in the past year than I had in my entire life!  Granted nothing serious came about, but: a) I had fun, b) learned a lot,  c) built up my confidence, d) even tried to translate my flirting skills abroad, and e) laughed at my dating criteria.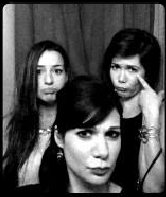 This 'project' has also helped me to open my eyes on how I view dating/relationship/men – whether good, bad or ugly! Since this blog began, I was only six months into living in the city and therefore still having grandiose ideas of happy hours every day and meeting men on the Red Line or while walking to work.  None of that really happened, and one year later I'm rather stuck in the same 'place' perhaps I always was meant to be in. I'm excited to see what's in store for me over the next year – hopefully more dates and surprises!
Gina
I'm pretty sure I've spent more time "swiping left" than actually going on dates. I may actually have to suck it up and start approaching people in real life because online dating just isn't working. Although I can't say that it was a complete waste – I did meet a few interesting people. Between the best date ever, the "Ghoster" that I dated for about 3 months and then of course there was the lovely Englishman who's popped in on more than one occasion and jokes that we're both living double lives.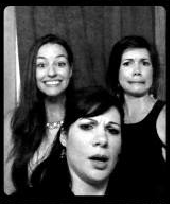 It's been an interesting year! I still haven't figured out this whole dating thing. But I did learn a lot, between my adventures in dating and things going on in my personal life I think I've come out OK. I'm smarter, stronger and a bit more independent than when we started off. I've spent a lot of time working on myself, my life and my relationships with others  And I'm actually looking forward to what 32 has to offer, so bring it world!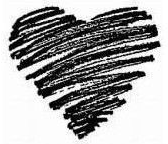 '
Huge changes are ahead!
Remember that important announcement we mentioned? Well, we're not trying to play hard-to-get, but an announcement this huge really deserves its own post. Check back tomorrow for the official announcement (seriously, it's huge)! In the mean time, if you're really curious, we're sure you can find a few hints buried around the site…
To our readers and contributors:
Many, many thanks goes to our wonderful contributors Ashley, Will and Claudia! Thank you for sharing your secrets, your perspective and your tips with us over the last year!
And, of course, thank you, THANK YOU to our readers! There are a core group of readers that have read, commented and supported us from day one – you know who you are. We appreciate you guys!
– xoxo – 
Lisa, Gina, Laura and Brandy