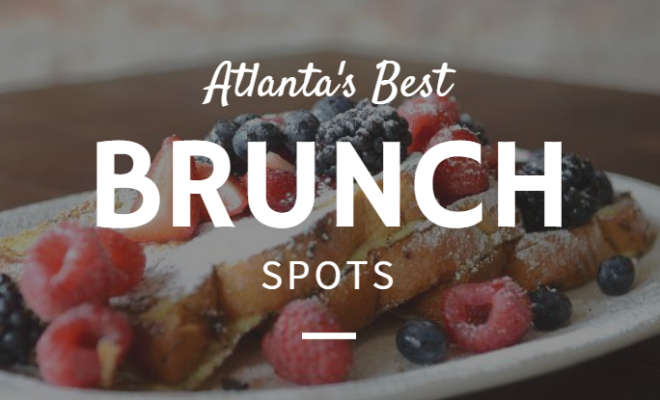 5 Best Atlanta Brunch Spots
|
We love to eat down here in Atlanta, and brunch is no exception! I have a few personal favorite breakfast restaurants that always manage to hit the spot. Whether you're a local or a tourist, these five restaurants are some of the best Atlanta brunch spots to visit!
This Midtown Atlanta brunch spot is all kinds of southern charm. This isn't your pop-in-after-your-workout type of spot; I learned that the hard way. Dress up for this one! I have attended birthday brunches and just regular girls outings here. The food is FANTASTIC. The Mimosas are delicious. Throw on something cute and enjoy! They even have a gluten friendly menu!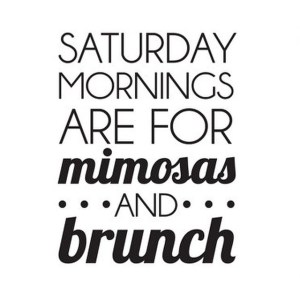 This hot spot is located in West Midtown and is surrounded by some adorable shops. It is a great place to grab a coffee or sit down for a yummy meal. This is the first place I bring people who are visiting me in Atlanta. Get there early though- I am not the only one who loves this place!
This Kirkwood brunch spot may look tiny – but it's precious and overwhelmingly welcoming. The staff is delightful and the setup is equally as lovely. They even have little books on the table where former guests have written notes! I loved the French toast sandwich I ordered, and everyone in the packed house appeared satisfied. This is absolutely a great place to meet friends for brunch in Atlanta.
This brunch spot is an Atlanta staple, so much so that they have locations in Old 4th Ward, Midtown, Buckhead, GATech and Emory. My sister demands their sweet potato biscuits when she arrives from Cali, and I am a huge fan of the crabcake benedicts. This place is a must-visit – you won't regret it!
This classic Atlanta brunch spot (located in Grant Park) is worth the long wait that you will definitely encounter when you arrive. Dress casual, enjoy the art on display and the uniquely classic southern food. It is truly an experience here that you will love. Ria (the founder) has unfortunately passed away, but she leaves behind a legacy of excellent food and great service.
These are just a few of the best Atlanta brunch spots to visit! Next on my list to try are Sun in my Belly, Folk Art, and Thumbs Up Diner! Do you have suggestions for another great Altanta brunch restaurant I should add to my list? Tell me in the comments!
---
ABOUT THE AUTHOR
Lindsay is currently living in Atlanta, but traveling back and forth to Chicago where her boyfriend lives. She is a book lover, wanderluster, wannabe chef, explorer, runner, impulse shopper and obsessed with all things philanthropic. By day, Lindsay works for a national nonprofit in fundraising and hopes to become an advocate for homelessness, education and womens' rights. See more by Lindsay on Twitter @Lbriana12 and Instagram!