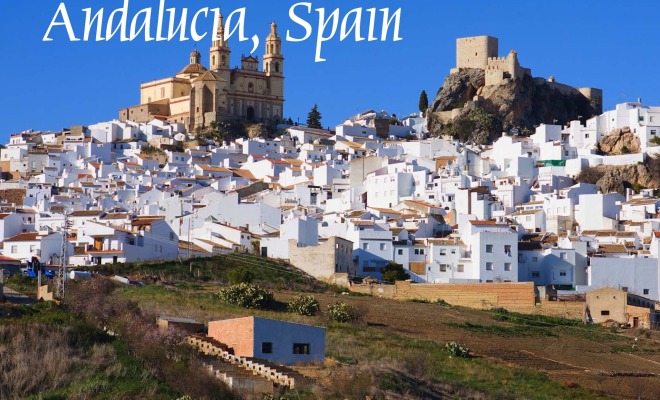 Traveling Abroad In Andalucía, Spain
|
Andalucía, Spain is one of the prettiest places I've ever visited. With its glistening beaches, hillside views, rolling fields, and voluminous mountains, this beautiful area in southern Spain is a feast for the eyes. As part of a recent trip to Spain, my friend Shelley and I visited multiple cities in Andalucía, Spain. And while there are plenty more places to see amongst the mountains and valleys, here is a list of my favorite sites: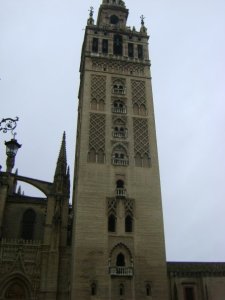 Seville
As I mentioned in my post about Barcelona, it's especially great in European cities to start your time on a walking tour. They're free and usually take you past many of the can't-miss sites. Our tour in Seville (aka Sevilla) began at Seville Cathedral, a 16th century architectural masterpiece, complete with a minaret of the mosque that was once in that place. My favorite photo opp on the tour was at the Plaza de Espanya – this gorgeous semi-circular building constructed for the Americas Exposition in 1929.
We spent our nights in Seville at a crusty little hostel, so after each day of exploration (detailed below) we explored the city's streets for beer and tapas. Seville is certainly a town I'd go back to just to laze around the streets and eat an abundance of jamón iberico (deliciously thin ham).
Marbella
While planning our trip to España, my friend Shelley and I decided that we should rent a car in order to see a few of the cities for which southern Spain is famous, so each day we drove anywhere from 2-3 hours in one direction to explore somewhere new. Our first day's adventure took us to a lovely beachside town called Marbella. It was quaint and quiet, with plenty of history and striking sea views. And while there wasn't much to do in Marbella, it was the kind of place where you could picture sipping tea on a veranda overlooking the water every morning.

But apparently that's not all Marbella is about. Here's Shelley's European take on what I believed to be a sleepy little place: "Marbs is a glamorous (spell check got this, but she's from a British colony alright?) resort town for English folk, if we were staying there we could have gone to a pool party at a hotel like Vegas!"
Gibraltar
I'll admit it, I was pretty skeptical of Gibraltar. A British-owned city in Spain? I've been to the UK, and as much as I enjoyed my stay there, I didn't need to see another conquering (Hong Kong, anyone?!). Shelley was adamant that it would be cool, so I took my skepticism to my best friend Google. And once Google said that you could see Africa from Gibraltar and that it was only 14 km away, I was sold. And I am sure glad that I was!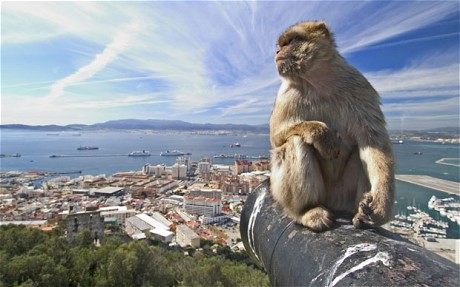 Gibraltar itself was just a town filled with the Union Jack and red telephone boxes strewn about. But the view – my god – the view is amazing! You can see Morocco! You can practically touch it. When you're in Gibraltar, it is a must that you climb the Rock of Gibraltar. It is from here that you can experience this stunning sight. It's quite a hike, so tennis shoes or hiking shoes are a must (though, I must admit, Shelley and I made it in flip-flops; I don't recommend it). The Mediterranean Steps were built as part of the military communications system built by the British to allow access to their various defense posts at the southern end of the Rock. The hike is steep and at times treacherous, but absolutely spectacular.
Granada
Alhambra Palace is the must-see location in Granada; it was originally built-in 889 and then converted into a royal Muslim palace in 1333. As with many things in southern Spain, the Muslim influences remain while Christian forces took over. Within the palace you can see both styles of architecture and decoration. If you're headed to Alhambra, be sure to get your tickets in advance. We joined a tour group (which typically isn't our thing), but it worked out because we could ask questions of the guide, learned a lot of about the architecture (there weren't many signs describing this) and got into all areas of the palace. It was a hefty price (about $65), but worth it!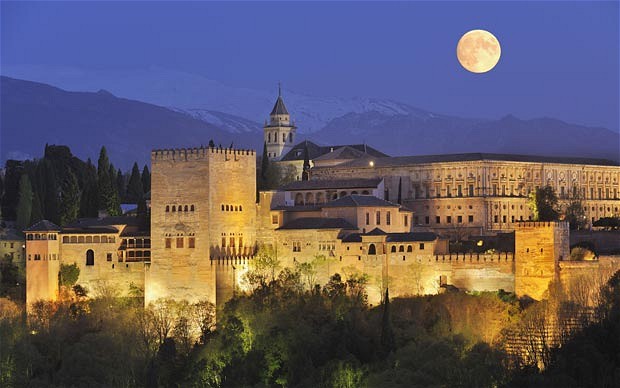 Because Alhambra is so vast, it took most of the morning to walk around. For lunch, we hopped into a local tapas restaurant. In Granada, unlike the other cities we visited, if you order a drink, you get a free tapa. Inside Alhambra is awesome, but so is the view from across the mountain, which means you're hiking down one and up another, but it's a must.
Overall, I adored Andalucía and would absolutely go back for a vacation exploring these cities and more (other towns recommended to us include Cordoba and Malaga). And while I'm certainly glad that we got to see so many places in the 5 days we were there, I'd advise any traveler to stay a few days in each locale.
Wherever you choose to go in the south of Spain, I'm sure you won't be disappointed.
Do you have any suggestions for places to visit in Andalucia? Let us know in the comments below!