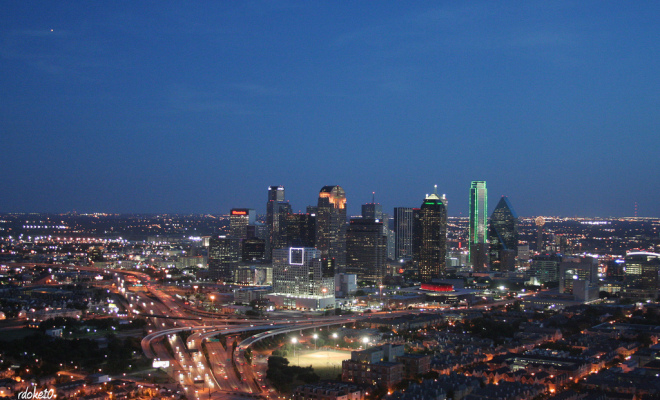 flickr/cobalt220
3 Days In Dallas, Texas: What To Eat, Drink And Do
|
With cheap airfare and only a 2-hour plane ride away from Chicago, Dallas is the perfect little getaway. A friend and I recently visited from a Friday night to a Monday afternoon, an ideal amount of time for seeing the major stops in the city, and even a dabble of nearby Fort Worth.
The best part about this trip was the company (we went to visit another friend who recently moved to Dallas), but the food was a close runner-up. Here is a list of a few of the really delicious joints we tried out during our three days in Dallas, Texas.
Hoffbrau Steaks, 311 N. Market Street
C'mon, it's Texas; you can't be surprised that a steakhouse is on this list! While Hoffbrau is similar to your average steakhouse with a variety of cuts of steak, chicken fried chicken, and ribs on the menu, the prices are what make this place extra attractive. I got a seven oz. sirloin with lip-licking mac-n-cheese and steamed spinach for a mere $14! I don't think I talked the entire time the plate was in front of my face because I was housing my tasty meal for only $14!!! You can get steak just about anywhere in Dallas, but if you want a high-end meal for a low-end price, Hoffbrau is your gal.
Sundown at Granada, 3520 Greeneville Avenue
The real reason we chose brunch at Sundown at Granada is the $2 mimosas. Once we were in the door, though, we were very glad we had chosen it. The Eggs Benedict has won awards and the Kobe Burger à la beef brisket was totally yum. There are always good deals throughout the week, and if you're in the mood for a side of live music along with your Buddha wrap, they often have bands playing at the next door venue.
Food trucks at Klyde Warren Park, 2012 Woodall Rogers Fwy
Klyde Warren Park may be a destination in and of itself due to its multitude of free events and pretty green space amidst tall buildings, but the best time to check it out is lunchtime (aka my favorite time). Each day from 11 a.m.- 3 p.m., food trucks line the perimeter. From Mexican to Southern soul, BBQ to ice cream sandwiches, there is definitely something for everyone. If you're lucky enough to have Abe's Flavor Flave (get it?!) the day you go, order the chicken tostado, then order the chicken nachos, then…you get the idea. It's so, so delicious.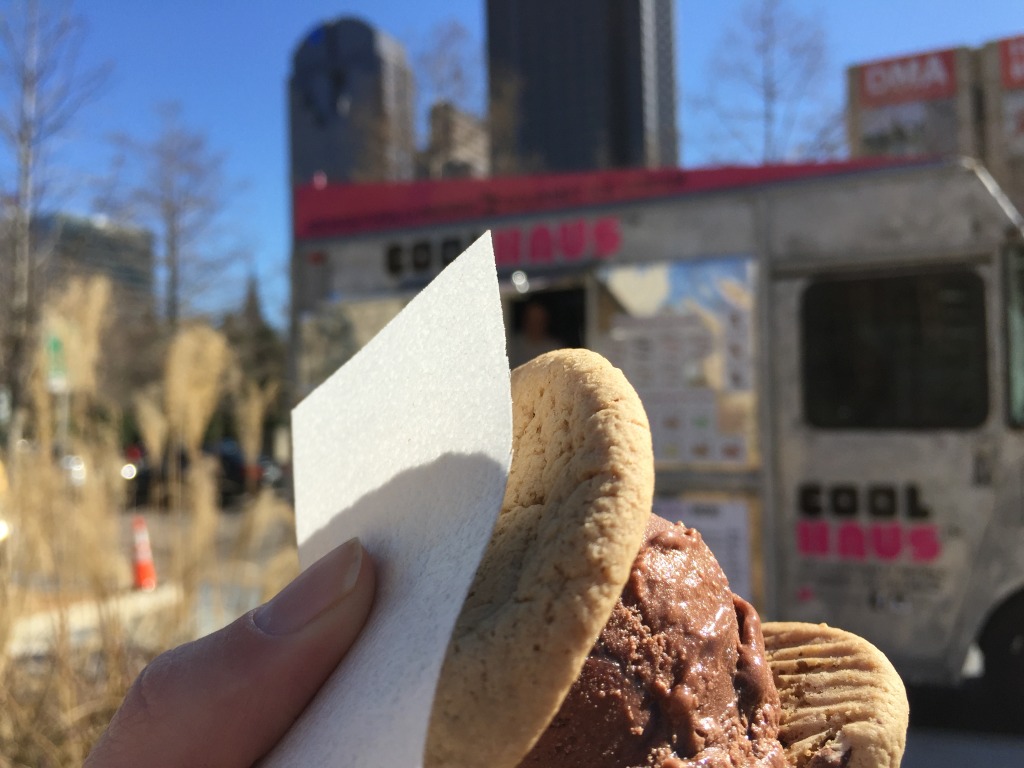 Hattie's, 418 N. Bishop Avenue
"An American bistro with a southern low-country influence," Hattie's is a great lunch place in the heart of the reformed Bishop Arts District (see below for more on this). My friends were not as impressed by their food, but I LOVED the lamb ragu with goat cheese that I ordered. We didn't get dessert here (you'll see why next), but I've read reviews on their fried pie and it looks to.die.for.
Emporium Pies, 314 N. Bishop Ave
Everyone loves pie; therefore everyone will love Emporium's pies. The smooth operator (French silk with a pretzel crust) and the drunken nut (bourbon pecan) came highly recommended, so we ordered both. They were really tasty and very clearly homemade. Sorry, grandmas of the world, this pie just might be tastier than yours.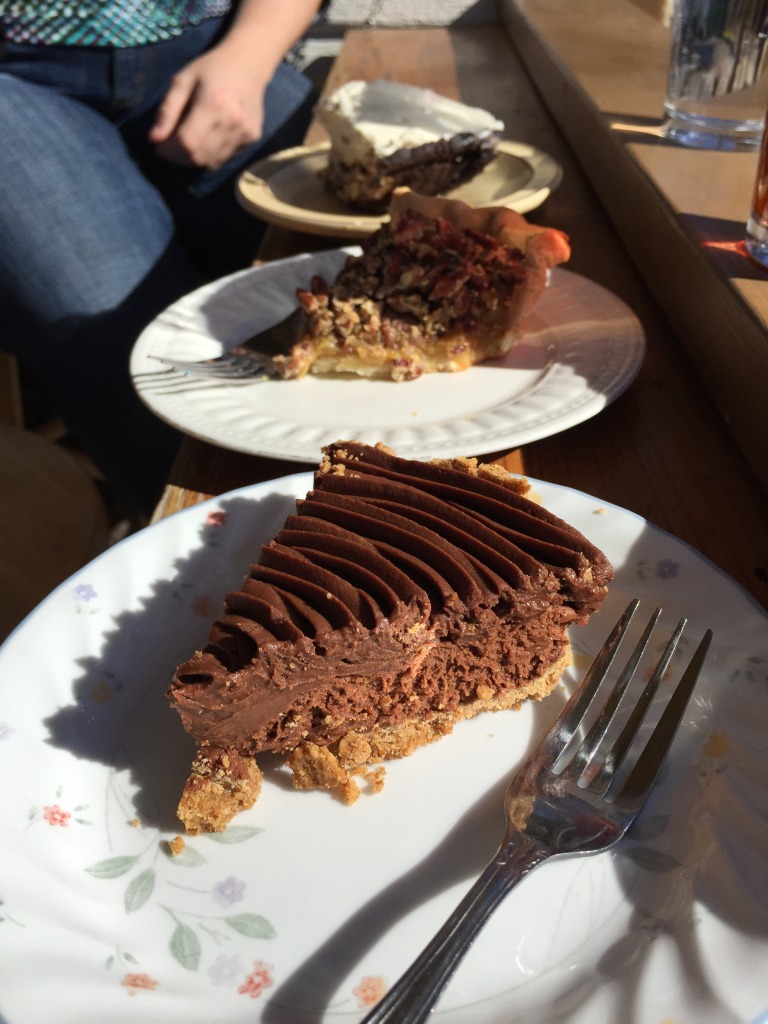 There are so many restaurants in Dallas that this is just a smattering of the awesome options you have.
Once you've spent a lengthy amount of time with me, you will come to know that food is my weakness. If I'm hungry, I'm not just hungry, I'm famished and my stomach is angry. It's dramatic, I know, but it's the truth. So now that the food portion of this travel guide is out-of-the-way, we can focus on the other really cool and interesting things that Dallas has to offer.
Five-Sixty, Reunion Tower, 300 Reunion Blvd
At Reunion Tower, there's an observation deck that'll cost you $16 a person. But if I'm gonna see a stunning view I want to see it with a drink in my hand. The same $16 can get you a pricey, but flavorful craft cocktail. Five Sixty is a restaurant/lounge of the Wolfgang Puck variety, so if you're a follower, I'm sure the food is good, though we did not indulge. Bonus: the restaurant, lounge and observation deck are all rotating so you get a 360-degree of the Dallas skyline; my suggestion is to go at night for the extra pretty panorama.
Deep Ellum Brewery, 2823 St. Louis Street
I love me some craft cocktails (see above) and I love me some craft beer (see here). Deep Ellum Brewery is in a hipster neighborhood of Dallas called…dun dun duh na…Deep Ellum! For all you Chicagoans reading this, it's the three-years-ago Logan Square. Love runs deep at Deep Ellum and people flock to this out-of-the-way establishment. Tons of people, good brews, and board games = no better way to spend a sunny Saturday afternoon if I do say so myself.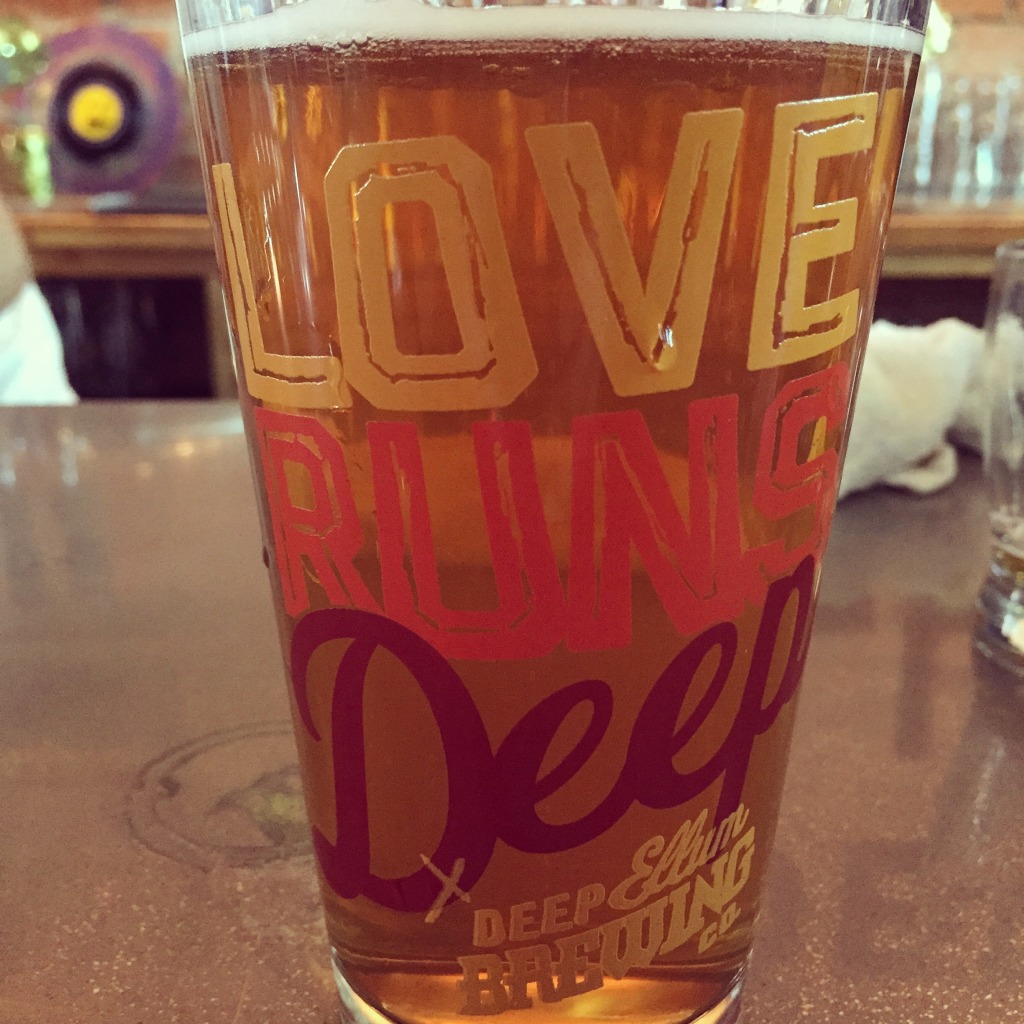 The Uptown Neighborhood
Uptown is the trendy 'hood of Dallas, and there are a plethora of drinking establishments. Cute men abound (though they're mostly college students), so whilst catching up, we all man-watched, a favorite pastime of us all. You got lot of options in Uptown so you can really pop into anywhere for a good drink. If you're looking for suggestions, check out Quarter Bar and The Standard Pour.
Forth Worth Stockyards, Cowtown Coliseum, 121 E. Exchange Avenue, Fort Worth
While there is a lot to do at the Stockyards, we came here for the Cowboys in tight pants, cheap beer, and bull riding. Every weekend, the rodeo is in town, and for a cheap ticket you can get the quintessential Texas experience. After the show, we went to a trashy but ridiculously fun nearby bar where the two-step was in full swing. We didn't get on the dance floor, but we had a grand time watching the fancy footwork and crazy tricks.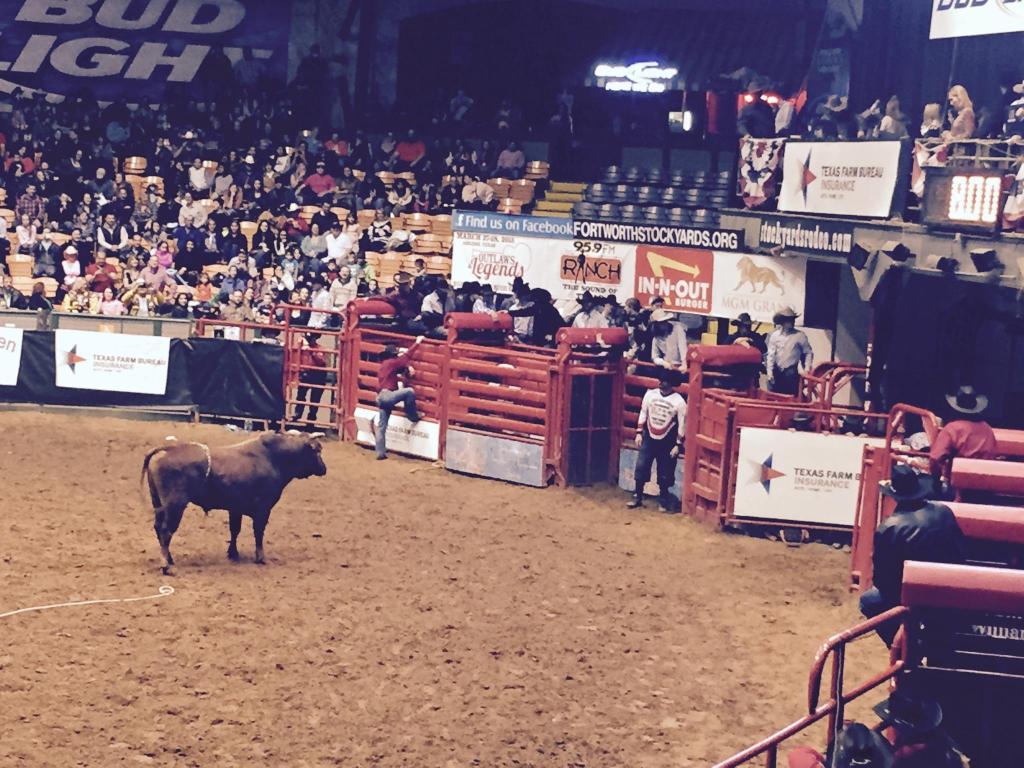 If you're looking for a lazy afternoon stroll and shop, Bishop Arts District is your place. The four corners that make up the chic part of Bishop Arts are chock-full of cute shops and yummy food (see above).
Sixth Floor Museum at Dealey Plaza, 411 Elm Street
The Sixth Floor Museum at Dealey Plaza chronicles the assassination and legacy of U.S. President John F. Kennedy. JKF was assassinated in Dallas, and it's been determined that the shooter was standing in the building where this well-curated museum is housed. Everyone gets an audio tour so you can go at your pace to read, watch the documentaries, and peruse the galleries. Other JFK museums and tours can be found in many places in Dallas as well.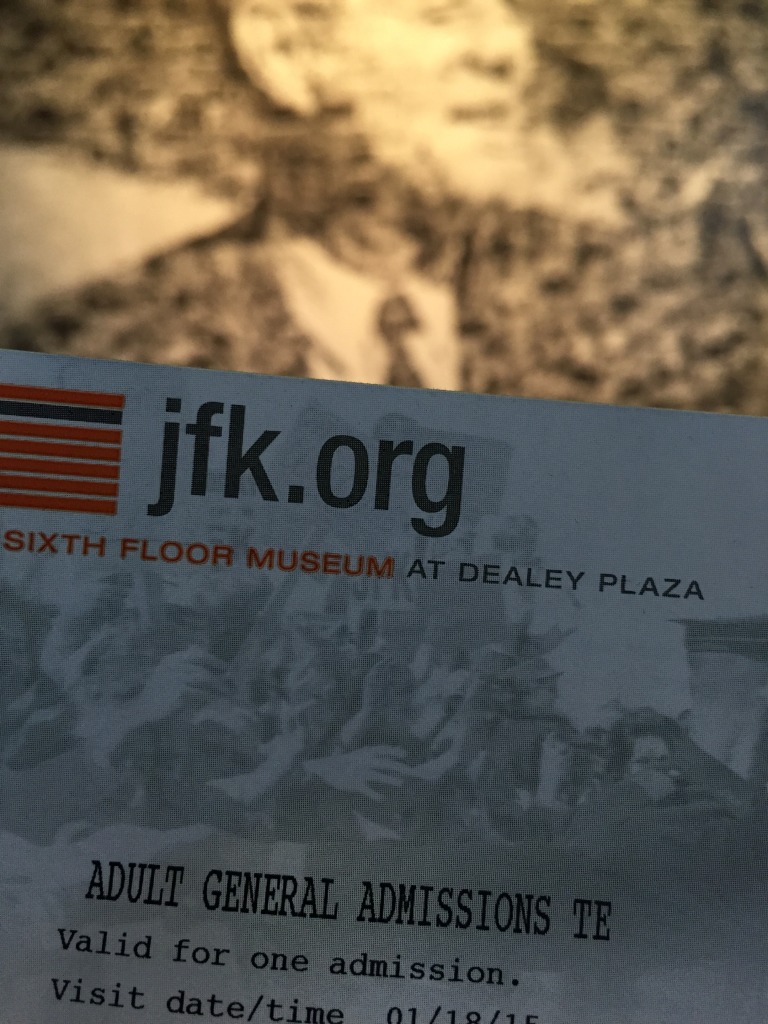 These are some of our favorite places we visited during our 3 days in Dallas, Texas. Have anything to add to this list?