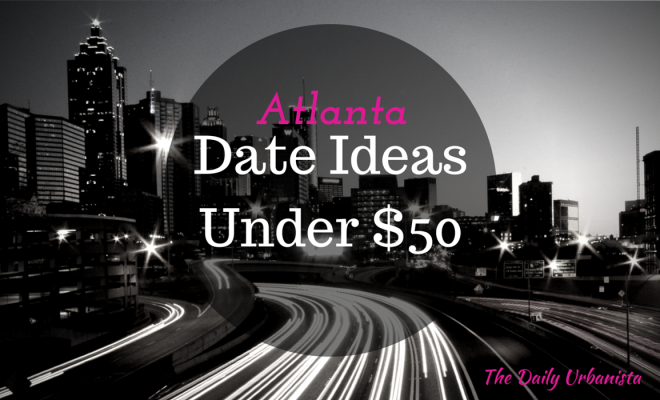 9 Date Ideas Under $50 in Atlanta
|
Have you ever found yourself in a new city, wondering what you should do rather than sit in your hotel room and raid the mini bar? You contemplate going out but hesitate a bit when you start to look through yelp reviews for "Fun things to do in Atlanta". Rather than sift through all of the reviews you decide to check out the new dating app that your friends have been telling you about. Because really, is there any better way to explore and get to know a city than by having someone local show you around? Well we have that person, sort of, I mean you can't actually go out with her as she's already taken. But Lindsay has put together a list of fun date things to do in Atlanta, GA.  So while you may have to acquire an actual person to take you out, at least you have a head start on what you want to do. The best part is that these are all date ideas under $50, so win win!
Enjoy a hike or ride ($10 round trip) up the mountain and see incredible views of the city. Snack on yummy southern cuisine & snap pics of the infamous Robert E lee carving. Parking will cost you $15 but this includes a free laser show!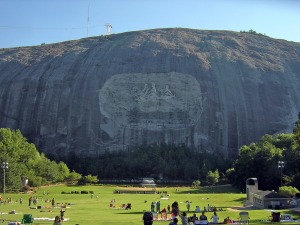 This massive park is located in the heart of midtown and you can come any time for free. There is often parking on side streets or for a small fee you can park in a garage. It also has an adorable dog park for your pup! Perfect for a picnic or some outdoor activities with gorgeous views of the city. The surrounding restaurants make for great sit down meals or a quick bite to eat.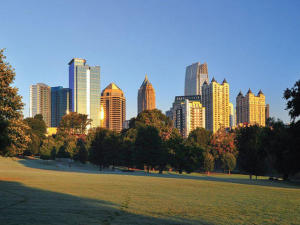 This new Atlanta attraction will cost you about 13 bucks a person. But before you decide to go check groupon- they often have deals to go for cheaper. Enjoy seeing Atlanta from 20 stories above ground & cozy up to your loved one in a climate controlled gondola.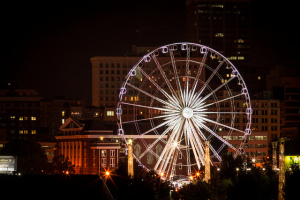 This will cost you right around $50 but it is well worth it. It is a great way to get outside on a nice day and feel like a kid again! The Atl zoo has some great animals like Americas ONLY twin pandas!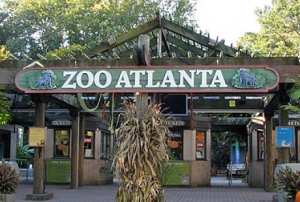 Tickets to the Best of Atlanta Comedy will cost you around $15 per ticket. They have open mic nights and official show nights. If you like your visit, you can sign up to take a comedy class. How fun is that?!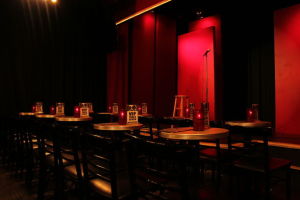 This is the perfect place to catch some amazing singers and poets on Sunday nights. It can get a little crowded because it's THAT good but it'll be sure to satisfy both of you alls inner artist. They have a variety of events throughout the week that will cost you between $10-$15.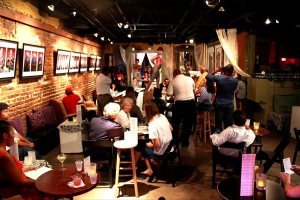 This is a great date spot all year around. In the spring and summer when the flowers are blooming or in the winter when the plants are heavily decorated with lights. It will cost around $40 for two people. Take a leisurely stroll through the garden and green houses and don't forget to take in the sculptures and permanent art.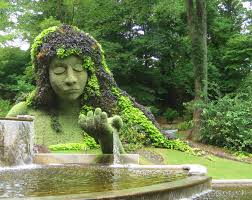 Throw back Thursday? This retro movie spot is all kinds of goodness. Catch your favorite flicks right from your car and enjoy a night under the stars for $9 bucks a person.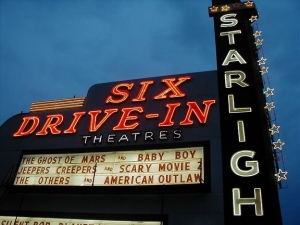 For all the beer drinking couples out there this is your spot. Tour the brewery for ten bucks and get 6 drinks AND a free mug or glass. Tastes test all of their different beers and enjoy the company of a date or friends. Bring a DD though, their beer is GOOD.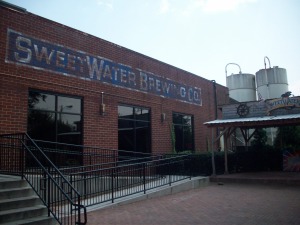 These are just a few places you can go for an exciting day or night date. Have other date ideas under $50 that you'd like to suggest? Comment below!
ABOUT THE AUTHOR
Lindsay is currently living in Atlanta, but traveling back and forth to Chicago where her boyfriend lives. She is a book lover, wanderluster, wannabe chef, explorer, runner, impulse shopper and obsessed with all things philanthropic. By day, Lindsay works for a national nonprofit in fundraising and hopes to become an advocate for homelessness, education and women's rights. See more by Lindsay on Twitter @Lbriana12 and Instagram!