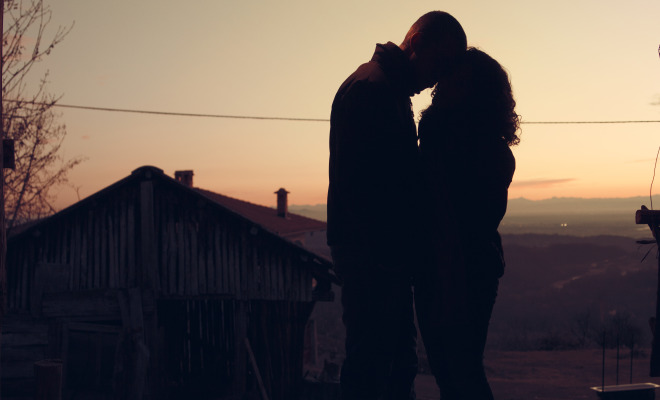 5 Reasons Long Distance Relationships Aren't So Bad
|
Long distance relationships have a bad rap in the dating world. Cheating scandals, long months of insufferable loneliness and the inevitable "move" that someone will have to make have many people weary of entering these complicated unions. But I'm here to argue for the other side… At least until you can find a way to be closer which is for sure the end goal.
1. When in a long distance relationship you only have a few ways of communicating.
Gchat, text, email, phone and FaceTime. Seems awful right? FALSE. You really learn how your partner communicates and you learn to value every single conversation. You have to solve problems by talking so you end up creating this beautiful fluid communication (after lots of trial and error). Definitely don't recommend arguing via text but you end up learning how to solve problems through any way that you can. Definite communication strengthener. You don't get to see that person after a long day or a crazy meeting so every text, email and phone call are instinctively high priority. It's a lot harder to take someone for granted when you only have a few ways/times to connect with them.
2. Long distance relationships are not for the game players.
I definitely wouldn't recommend entering these babies with just anyone. Which brings me to my next point when you're investing your whole weekend, money for flights, gas, hotels or whatever it may be you're more likely to take it seriously. (Unless you're filthy rich). Long Distance Relationships cost money, time and a lot of effort. This is a pro because you know fairly quickly whether or not that person is worth it all. It forces you to make a decision faster. Is this person worth the travel? The rearranging of my schedule? The MONEY?. Yeah. Big deal! No lolly-gagging here.
3. I've been in a few relationships and it was like we were conjoined twins.
Why separate if we don't have to?! FAIL. One thing I love about my long distance relationship is that I get to 'do me' still. Yes I have had to give up a few weekend responsibilities in order to travel or host him on weekends but overall I have still been able to live my life fully and he is an added bonus. It's kind of hard to be totally consumed by a person if they aren't right there every second. Plus it makes seeing him that much sweeter. I've worked hard all week and then I get to relax with him on the weekends. I'm confident that the balance that is established because of circumstance will allow couples to create a healthy, happy life when we live near each other. You can be comfortable being individuals in a committed relationship. Ah. So lovely.
4. My cousin was in a long distance relationship for three years and is now happily married.
She told me once that she loved "destination dating". What is this destination dating she speaks of? Part of it is basically living in two cities. I personally get to travel back and forth from Atlanta to Chicago. It is pretty awesome. The other part is meeting in different cities. Exploring an entirely new city together is a great way to make unique memories. So far my boyfriend and I have visited Fort Myers, Knoxville, Chattanooga and Denver. Next up are Nashville, New Orleans and New York! This definitely requires some budgeting but it's been such an incredible experience as individuals and as a couple especially because we both love to travel!
5. Long distance relationships force you to be creative in the way you express love.
I am always on Pinterest looking for care package ideas. Like an "open when" box. These boxes are filled with handwritten notes, pictures or treats for your significant other to open when they feel something.
Ex: "open when you miss me" inside the card is a picture of you all and a note saying "I miss you too"- precious, right? Or a winter care package full of hot chocolate, marshmallows and maybe some hand warmers. You can even order organic groceries from a farm near them and have them delivered! This is a treat for the boy who forgets to feed himself real food. It forces you to be intentional and creative about the ways you say I love you which ultimately strengthens the bond & makes the relationship that much more fulfilling.
Seee! Long distance relationships aren't so bad. They come with their own unique set of challenges but that's for another post on a different day. I choose to look at the glass half full. You should too!
ABOUT THE AUTHOR
Lindsay is currently living in Atlanta, but traveling back and forth to Chicago where her boyfriend lives. She is a book lover, wanderluster, wannabe chef, explorer, runner, impulse shopper and obsessed with all things philanthropic. By day, Lindsay works for a national nonprofit in fundraising and hopes to become an advocate for homelessness, education and womens' rights. See more by Lindsay on Twitter @Lbriana12 andInstagram!