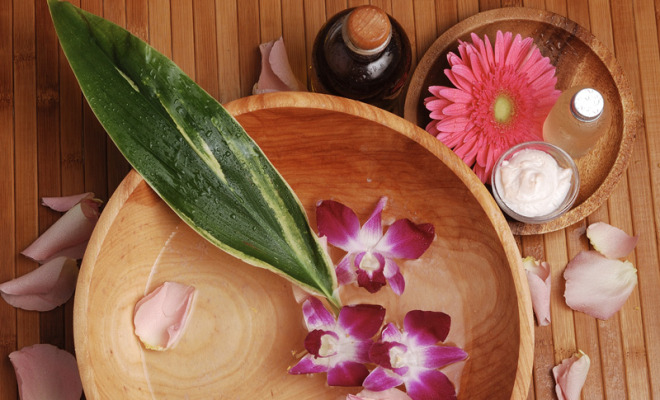 Sometimes Everyone Needs A Whittl Help [Review]
|
This past week the ladies at Daily Urbanista got together for a couple of cocktails, and Ashley started telling us about this awesome new app called Whittl that she used to get a manicure for an event she had going on the next night.
What is Whittl?
Whittl is a little godsend, that's what it is. You go online (or via your iPhone app) and can look up just about any spa/health service that you can think of based on your location and book appointments easily. And if you're not sure WHO to go to, you can check out their Yelp reviews (as Whittl integrates Yelp into its system).

I had a job interview this week so I thought what better time to get a hair cut than now? The only problem that I had is that I'm new to the area, remember I moved recently to the city. So I really don't know what is around me in terms of hair salons, or anything really. So with Ashley's recommendation I checked out Whittl and have to say it's pretty nice, not to mention very easy to use! It doesn't prompt you to log in immediately, you can look up the service that you're looking for and enter the area, it will then pull up a list of places that meet your (pricing/rating) criteria.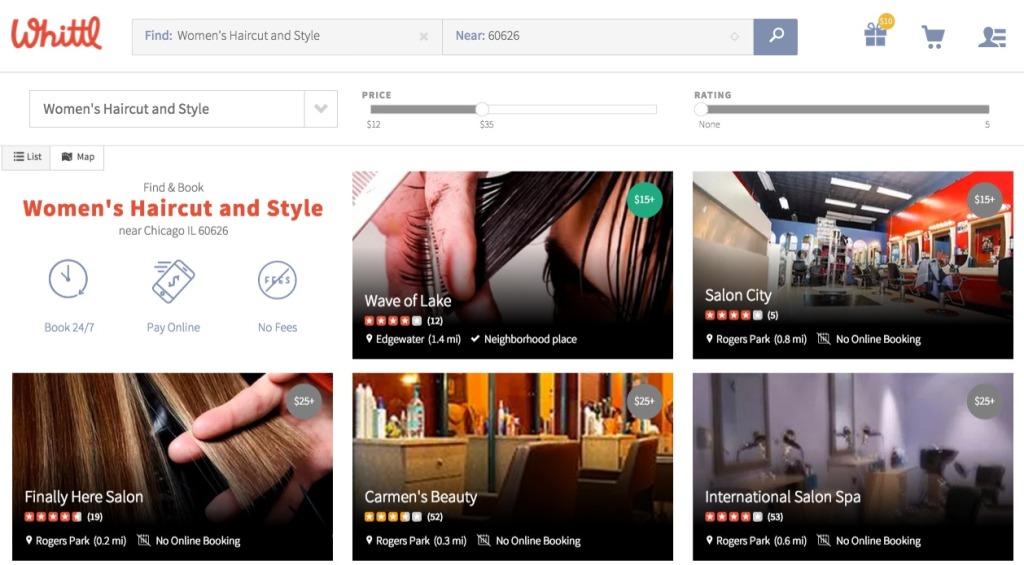 From there you can choose whatever services fit your needs. All services and prices are listed beginning with the featured items at the top and then broken down by service below. You'll also find other useful information such as contact numbers, social media outlets and business hours.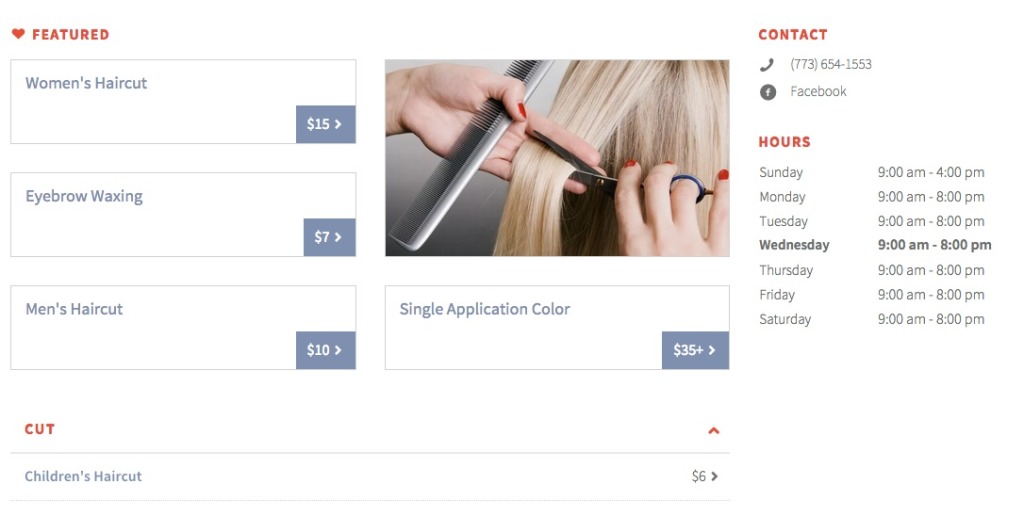 Once you've chosen everything that you want, you then pick the time and date, and finally to your cart to finish the processes. All in all, once I found a salon that I thought would work it took me about three minutes to check out. That. Simple!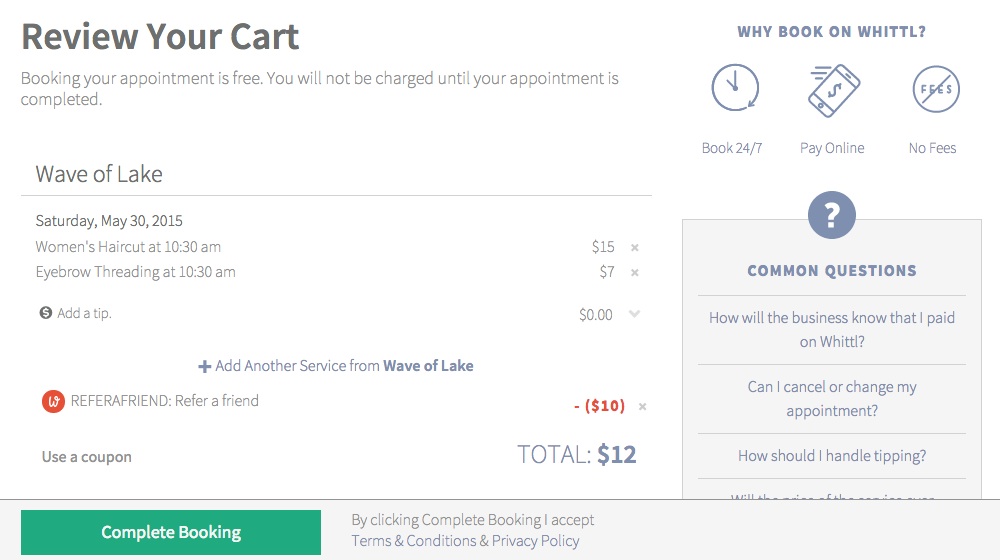 As you can see, I even got a discount because I had a reference code from Ashley (thanks chick!) so it was way less than I thought I'd end up paying. Which is definitely better than asking a friend for a favor. The other plus, is that you don't have to deal with handling money at the salon, Whittl gives you the option to put the tip on your card (which is charged after your appointment).
Whittl was really nice about sending reminders as well, which was helpful considering life has been a little bit busy lately, and unfortunately I've fallen behind on my commitments. They even sent me a text with the address the morning of my appointment. I've never made a hair appointment before, but I can't imagine a beautician doing this for just anyone.
My Whittl Thoughts
Using Whittl itself was amazing and so simple, I'll definitely make use of it more often for things as it seems like they have a variety of services available to choose from: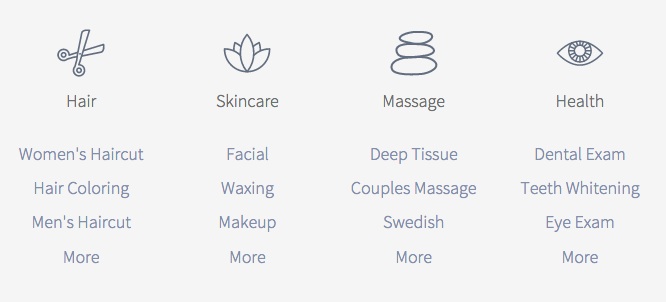 I will say this, and it doesn't have to do with the service that Whittl offers but more the woman at the salon I went to, she didn't really seem to know who I was or what I was doing there. She knew I had an appointment but beyond that she didn't seem to really pay attention to the information that Whittl provided her on my behalf. Maybe she was busy, or maybe she just didn't care… At the end of the day, I may not be going back to that particular salon… but don't worry Whittl, I'll be coming back to you!
Have you used Whittl before? Or do you have a cool App that you recommend we try out?
How can we make our lives just a Whittl easier?