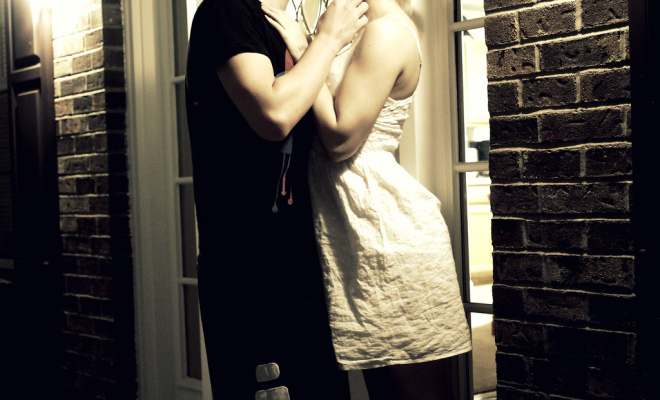 flickr/calamity_photography
6 Things Men Wish Women Knew About Dating
|
Being a man in this rapidly changing world can be very confusing. The world of dating can be even more confusing. Men are supposed to be strong and yet sensitive, to fix things but be able to share feelings without doing anything about it, and most men are definitely lost when it comes to what women want, or how to be what women want, without totally losing who they are in the process.
We aren't the smartest crayons in the box at the best of times, and we can be delusional, romantic, lost, and very guarded when it comes to dating – probably more so than women are.
So what are the things that men wish women knew about dating? Here are 6 insights to get you started:
1. Men have less of a clue than you do.
Men have the pressure to make the first move, to appear like they know what they are doing, and to take charge. But men are often having just as much trouble as you (and likely more) at figuring out who they are and what to do and say. They have been taught that what they want is usually the wrong thing to do anyway.
2. Most men do not understand women.
At all. Men do not speak or hear the language of women, and they are hopeless mind readers. Dating a woman who is willing to be straightforward about what they want is a huge relief. Don't be afraid to tell your man were you would like to go, what you want to do, and how you would like to be taken care of.
3. Men are full of insecurities and are far more sensitive than women.
But are not allowed to show it. Men have been taught they have to be the strong one and have all the answers, and they cannot appear to be otherwise. When a woman is grateful for a man exactly as he is, and doesn't expect or project that he should deal with things differently than he is currently able to do, he will find it easier to relax and let his barriers down.
4. Men process differently.
They don't share well. They like alone time. They like doing things with their male friends where they can just tune out. Dating a woman who is willing to let a man just be who they are, and is willing to let them do what they need to do, when they need to do it, makes a guy more excited about the time he gets to spend with you.
5. Men are confused about how to treat women.
Do you open a door for her, or is she a feminist and will get offended if you do too much? When dating, help a man out. Tell him how would you like to be treated. If he isn't willing to do it, he is not the guy for you.
6. You are in charge.
We know it. You know it. But we will be your hero if you ask us. When a woman asks 'handsome, will you do this for me?' it's the time a man knows he gets to be man. Men like to fix things and come to the rescue, especially when they know she will be grateful for it (and by grateful, that usually means sex!).
Men are pretty simple creatures, who have become very confused with their role in the world.
They don't actually need a lot. A woman who will be grateful for them, will give them sex and will allow them do what they want is pretty much the basis for a good relationship. If you give that to a man, you can pretty much ask him to do anything for you, and he will.
---
ABOUT THE AUTHOR
Gary Douglas is the author of 17 books including Sex is Not A Four Letter Word but Relationship Often Times Is, Salon des Femmes and The Gentlemen's Club. Gary Douglas is a gentleman who exudes the elegance of living in everything he does. A best-selling author and sought-after international speaker, he inspires people to see different possibilities. He founded Access Consciousness®, a personal development organization offered in 173 countries, helping to facilitate change in people's lives. Gary is regularly featured in international media and as a thought leader. Find Gary at www.GaryMDouglas.com and www.AccessConsciousness.com. Follow @garymdouglas and on Facebook.