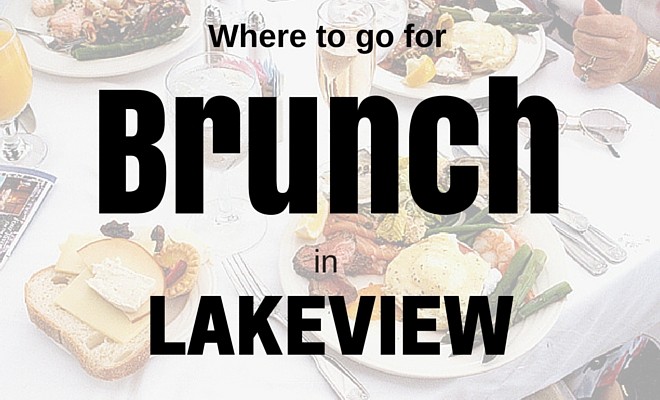 7 Must Try Brunch Spots In Lakeview
|
Brunch. It's basically a requirement to do brunch as a Chicagoan (among many other things) – whether you roll out of bed from an epic night before to meet up with your girlfriends to discuss life choices or you need to take the visiting parental units out during their weekend visit. While each neighborhood has a fine selection of restaurants to choose from (such as Meli Cafe) these 7 brunch spots in Lakeview are a must.
1. Hutch
Not only is the name fabulous (ahem… Starsky and Hutch) but this nondescript place offers one of my favorite brunch items: monkey bread. The great thing about this monkey bread is that it's a small enough size (think a large muffin) to be the perfect accompaniment to your main dish (check out the brunch menu). Also not to miss is their mimosas. Blood orange or white peach at $2.50 per single glass or $10 carafe you'll be coming back weekend after weekend.
2. Ann Sather
This location is just one of the three Ann Sather's  – it is still a staple brunch spot in Lakeview.  Their brunch menu is one of the most robust with egg benedicts, omelets, wraps, pancakes & waffles, and more!  They are most famous for their cinnamon rolls so do not leave without getting an order. NOTE: Ann Sather's is BYOB.
3. Pick Me Up Cafe
This late night Lakeview institution has been around since it seems like forever with eclectic decor and vegetarian options no wonder it made this list! It was even featured in Time magazine as well as boasting good review status on TripAdvisor. Plus, their coffee menu is sure to perk you up after your fun night out on the town.
4. SIP
This far north Lakeview brunch spot offers one of the best brunch menus around with balance of sweet and savory to satisfy any hungry crowd.  They offer a limited bottomless mimosa along with their other drink specialties. This is an ideal spot to grab brunch before one of the Cubs' games.
5. Crosby's Kitchen
This Southport restaurant is the perfect go-to Lakeview brunch spot. A concise menu makes choosing easy but you must not pass up the buttermilk biscuits with strawberry jam and whipped goat cheese nor the skillet cornbread. And when you think you are full, just go for the skillet cookie because regrets are painful.
6. Kanela Breakfast Club
If you haven't brunched at Kanela then you haven't really brunched. This Greek infused restaurant has a menu reflecting that – offering a plethora of sweet and savory options. Their mimosas are made with prosecco so be still my heart. NOTE: free parking and free wi-fi (how can you pass this place up?!)
https://instagram.com/p/7VRaCno6zy/?taken-by=kanelacafe
7. Southport Grocery and Cafe
Another Southport corridor spot, this place is the epitome of brunch perfection with a flair for using locally sourced goods and quality execution. Housemade preserves…check. Goat cheese made in house…check. Kids menu…check.  If you don't try this Lakeview brunch spot then you are missing out. And we don't want you missing out.
Whether you prefer sweet or savory, classic or modern, American or foreign influence – one of these brunch spots in Lakeview is sure to please. Granted there are other fabulous restaurants with brunch options such as Wishbone, Yoshi's Cafe, Stella's Diner, Uncommon Ground, Julius Meinl, Taverna 750, etc…Of course if you want to do brunch elsewhere, TimeOut Chicago has you covered!
What is your favorite brunch spot in your neighborhood?