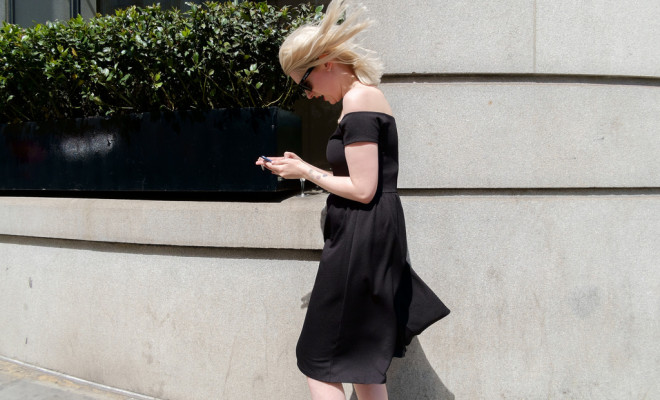 How To Keep A Guy Interested Via Text Without Coming On Too Strong
|
The sweet classic courting routine has changed: no romantic love letters, no phoning her to ask her out on a date, no knocking on her door with a bouquet of flowers in hand. (Seriously guys, you'll get easy points for doing these things!)
While text messaging has made the whole dating process more convenient, it's not necessarily easier. For most people, texting has made it easier than ever before to score a date. However, what then? How do you keep a guy interested via text once you've swiped right?
The question of how to keep a guy interested via text is still a frequent one that I get asked all the time over on TextWeapon.com. While the days of waiting for the phone to ring after meeting a cute guy have gone the way of the dinosaurs, we still aren't "home free". Instead, we wait for a chirp, a chime or a cheeky vibration – a digital sign that he wants to get in touch with us.
Let's face it – it more important than ever to learn how to keep a guy engaged in the Tinder Era.
These days, texting is the go-to means of communication during the beginning stages of a relationship. Studies show that, at all ages, we tend to text more in the first year of relationship than in the longer term. In fact, a recent survey commissioned by ChristianMingle and JDate found that 31% of men and 33% of women feel it's less daunting to ask someone out via text than over a phone call.
To succeed in today's dating world, it's clear that you have to be comfortable with text messaging. Learn how to keep a man interested via text messages – without committing any texting mistakes that will scare a guy off – and he'll be putty in your hands in no time flat!
These four dead-simple rules will help you keep any guy interested via text:
Rule #1: Keep it short.
Maybe your man is an avid reader, and perhaps you're a bestselling author. Even so, you shouldn't continuously send him a novel's worth of texts. To keep him begging for more, you need to offer just a taste.
Fact: Most men that I have talked to and coached are put off by someone sending them massive blocks of text throughout the day. To them, you'll appear desperate and – even worse – like have nothing better to do with your time. Texting can't (and shouldn't) be your whole relationship. Let him have time to actually miss you, and leave some topics for an in-person discussion.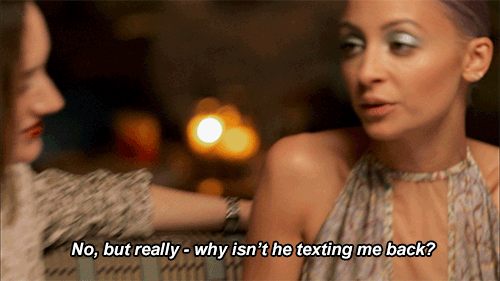 Rule #2: Keep it flirty, not random.
This one's simple: don't text him in the same manner you text your BFF. This mainly applies to the beginning stages of the relationship when you're still getting to know one another. Keep your texts sweet and flirty, not random. Instead of, "Ugh. Ran out of dryer sheets. FML." Try instead, "Hey! I'm stuck at the laundromat and could use some company. Are you free?!" There are a few other conversations and questions you should never text a guy (←you can read them all there).
Rule #3: Respect his time.
One of the biggest rules to keeping a guy interested via text? Not annoying him. Yep, it's pretty straightforward, but this is one of the more common things women do that sabotage their dating relationships. Use common sense and don't text him when you know he's at work or doing another important task. He is not going to devote an actual text conversation with you, especially if he's juggling multiple things at once. Keeping your texts for when he isn't as busy will show him that you respect the importance of his job and his other commitments. During his lunch hour, you could send him a message to let him know you're thinking of him such as a fun update on your day: "My coworker just brought in cupcakes, but they've got nothin' on the ones you made me for my birthday…mmmm."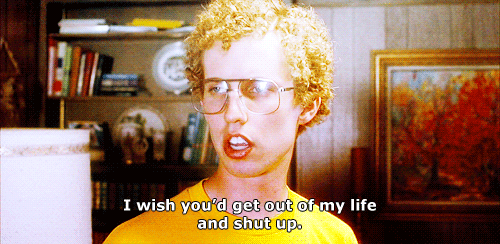 The important thing to remember is to not be a constant distraction. Plus, aren't you working too?
Rule #4: Don't be a Negative Nancy!
This is one of the most important rules to follow to keep a guy interested via text. Don't be negative. You'll know you're constantly complaining via text when you always make comments like, "Missed my train, stepped in dog s$%t AGAIN…is this day over yet?" followed by "Ugh. ALL MY COWORKERS ARE FRICKING A-HOLES!!" This sends out an unattractive vibe. Nobody wants to date someone who complains about everything. More than likely, he'll assume that behavior will translate to your relationship with him in no time and it will likely scare him off.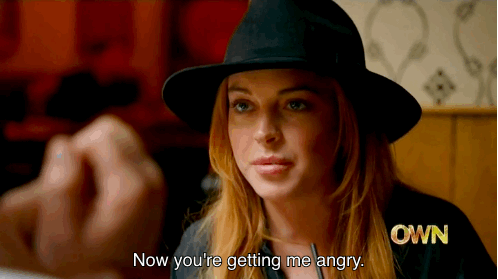 Even if you're having the worst day, try to put a positive spin on it. "Yes! Just two hours to go until 5pm. Can't wait to see you tonight!" or, "Feeling a little run down today, but I'm psyched to check out that indie film you recommended." Happiness and positivity are contagious. He'll gravitate towards your spirit and will look to you to brighten up his bad days too. This helps lay a great foundation for a relationship.
Rule #5: Be your best self!
One of the greatest pieces of advice for how to keep a guy you're dating interested via text is simply to be the best version of yourself. This applies both in person and via text! Be the kind of person that he can't help but want to be around, and he'll find you irresistible.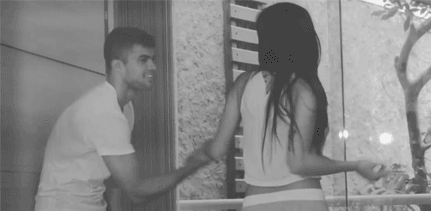 Follow these steps, and you'll be well on your way to having a happy, successful, worry-free dating life. Before you know it, you'll be moving to the next stage of your relationship and sending him flirty text messages …or perhaps even mastering the art of sending him sexy texts! 😉