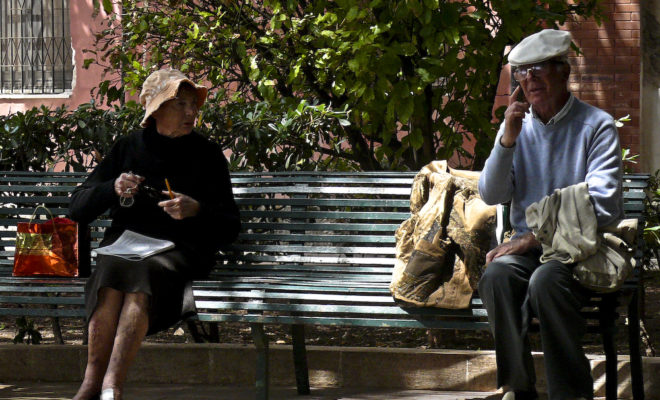 flickr/petit1ze
Getting Outside Your Comfort Zone: How to Make the First Move
|
You have been single for years and you have pretty much mastered being single.
The three dating sites that you tried are a distant memory. The only lingering after effect from online dating is that your eye twitches whenever a television commercial for eHarmony comes on. Oh well, it was worth a shot!
Oh, excuse me, what was that?
You didn't have the energy or you were too scared to even try online dating? Not a single swipe to the left or right on your phone? I understand the dilemma: how would you know if these people are as legit as they claim to be on their online profiles? What if that alluring profile photo was really from 20 years ago?
But, you're stuck…
Now, where do you go from here? I know sitting home alone and doing the whole "Netflix and Chill" scenario can be non-stressful and quite entertaining! However, you're going to have to be proactive and actually approach men. What does that mean? You will have to start making the first move. Yes, you have to actually begin talking to people. Of course, that means face to face and one on one. Don't panic! You can do it. No, not texting – but actual talking. You can't text someone you don't know, silly. First, take a very deep breath, put on your big girl pants and open your mouth. Remember: A closed mouth doesn't get fed! It's really easy when you get the hang of it, so go out they and make the first move!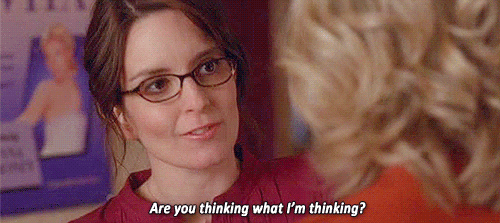 Conversation Starters
Standing in line at the supermarket? Ask the guy in front of you how he likes an item that he is buying. You don't have to really care about the answer, that is not the point. The point is to start a conversation. Make a comment out loud about a tabloid article. Or you can ask, "Is this line moving at all?" This is the way people interacted with each other prior to cell phone technology. Today, no one wants to speak or get involved with another person's opinion. Not unless they can share their thoughts in a tweet or on Facebook, that is. You have to use this to your advantage. This will put you front and center on the playing field.
Do you think a guy would rather meet a possibly hot "online lady" or continue this real conversation with the one who is talking to him now?
Guys are visual, so that was a trick question.
Think about an opening line you could use. Seriously. If during a conversation you learn he's not married you still need more information. I've used: "Are you spoken for?" If he says "no" I'll add, "Then, can I speak to you?" Laugh if you want to, but it worked! Hey, if he isn't married he may be in a committed relationship so you will need to dig further.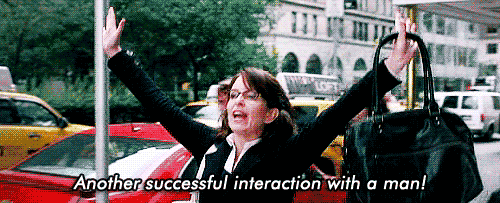 Think: Any place, any time!
Women need to get back to being themselves when in up close and personal situations. You can come across better in person than you will in an online profile. The online profile doesn't show off your great laugh or your sexy voice with its varied inflections! You can't bat your eyelashes or seem intriguing on a piece of paper. Also, guess what? You already know that this is a living, breathing person right in front of you! There's no getting around that.
Well, what interests do you have outside of work? There just might be a club for that!
Check online at "Meetup: Find Your People" in your area. They have a ton of extremely varied groups and activities to choose from. Maybe you can find a group whose topic/specialty you never knew existed. Meetup has speed dating options, top.
Speed dating is for those who are already more comfortable in high-pressure scenarios. You have to sell yourself quickly and not seem desperate at the same time! This is not for those who might feel like a deer in headlights.
"Eventful" is another great site.
EXTRA! EXTRA! Your local newspaper usually lists club shows, plays, art gallery and museum showings in your neighborhood.
Colleges and community colleges offer classes for adults ranging from flower arranging to computer classes to exercise classes, etc.
Don't forget the gym and the YMCA!
I realize everyone is busy but you can swap out some television time to enhance your life. Knock off food shopping until late at night so you can attend another function earlier. I'm just saying.
The group scenarios tend to let the pressure off quite a bit. These give you more of a chance to stop concentrating on searching and instead focus on having a good time. When we stop looking, desperately looking, and learn to just relax and interact with people, that's when we will meet someone. Practice makes perfect. Start enjoying the art of talking to people, in general. It will become second nature to you and if nothing else you'll have some very interesting conversations along the way!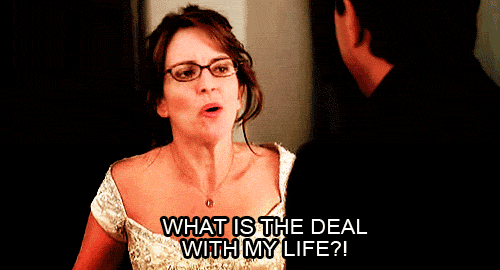 The future of dating looks just like the future we make of our lives: get busy living or get busy dying!
---
ABOUT THE AUTHOR
Kim "Have You Lost Your Mind?" Samuels is a comedienne, author, and entrepreneur who has a profound way of taking her real life dating experiences and turning them into comical advice for the everyday woman. Years of being sought after for her do's and don'ts eventually led to her next accomplishment and most recent book "He's Just Not: Dating Deal Breakers."
Kim resides in Los Angeles where she continues to date and give advice to others trying to figure out the wonderful world of dating, especially for the second (and sometimes third) time around! You can read more about her on her website,  Facebook or @kimsamuels_