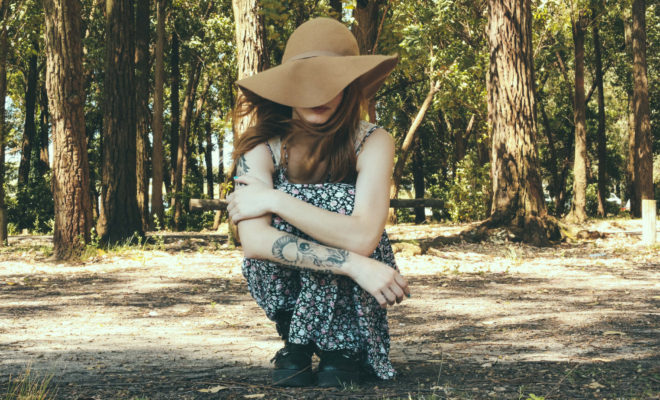 Flickr / Franca Gimenez
5 Ways Emotionally Intelligent People Deal With Setbacks
|
"The greatest glory in living lies not in never falling, but in rising every time we fall." –Nelson Mandela
Throughout life, we will constantly have to deal with setbacks. We will encounter people and situations that may destabilize us, destroy our authentic identity, destabilize our finances, and leave us feeling cast aside. Some of you may have experienced the pain that comes with a bad breakup, the loss of a loved one, or the loneliness that comes with feeling different because of something you feel, think or believe in.
However, imagine what would be possible for you if you knew you could deal with setbacks in a way that would turn every adversity into fuel that propels you to not only become more self-actualized, but also have better relationships and lead a more purpose driven life?
Daily situations, the words we hear and read, and people you hang out with have the power to unconsciously program you to self-destruct, self-sabotage, and develop a low self-worth and minimal self-love. That said, in any moment in time, no matter what life adversity you are facing, you have a choice. A choice on what to believe, how to perceive the information you are receiving, and how to find other ways to react to and deal with setbacks.
As a coach and mentor, I've helped thousands of people to overcome depression, anxiety, past traumas and various other issues. I have had the honor of watching the transformation in my clients' lives as they increases their emotional intelligence and start to consciously change their attitude towards dealing with setbacks. When they begin to shift their perceptions, they learn to stop seeing any issues they may be experiencing as roadblocks. The positive shift they create, the valuable lessons they learn, and the new knowledge they gain on this journey is what helps them create the mindset required for them to rise triumphantly with a newfound confidence, freedom, and love for themselves.
There are many ways you can do this. However, what I would like to share with you is the five key principles of TJS Evolutionary Method that you can use on your journey to better deal with setbacks and live a meaningful, healthy and balanced life.
5 Ways Emotionally Intelligent People Deal With Setbacks:
1. Know that you create your own reality.
Acknowledge to yourself that you are the creator of your reality and that support and challenge are part of you and part of life.
2. Look at both sides of every problem.
Balance your perceptions by working to see the two sides of every life problem. Doing so will help balance your perceptions and help you see the lessons and infinite wisdom of love in all that is present in your life.
3. Thrive to resolve any life problems inwardly.
Doing so will help you achieve balance and greater control on your journey to self-actualization. Focus inwardly to  boost your mental, physical, emotional and etheric body. I share in my award-winning book "Loneliness – The Virus of The Modern Age".
4. Look for the lesson in everything.
Make a conscious choice find the benefits of any life struggle that you may be experiencing. The more benefits you find, the more those benefits transform into seeds of gratitude and fuel for love, great health, and prosperous living.
5. Connect to yourself.
Get connected to yourself and learn about the way you function, think, feel, believe and perceive things. This will help pave the way for you to unlock, listen, and use your hearts intelligence to create life miracles, bringing us all to a more balanced, collaborative and peaceful world.
Lastly, remember: you are the solution to your own problem. Redefine yourself in the face of life's greatest challenges and be the beacon of light that others need to help them get on a path that shifts them towards love, wisdom, wealth and making a greater impact on the world.
Use these five vital principles daily, they will help you build the skills, tools and the knowledge required to overcome the physical ramifications of any life adversity and the loneliness that follows.
---
ABOUT THE AUTHOR
Tony J. Selimi is internationally known as a human behavior, cognition and emotional intelligence expert. He is a keynote speaker, entrepreneur and the creator of the TJS Evolutionary Method. He is an award-winning and international best-selling author of A Path to Wisdom: How to live a balanced, healthy and peaceful life and Loneliness: The Virus of the Modern Age
. Tony leaves his clients feeling inspired, enlightened and peaceful. For more information, visit www.tonyselimi.com.