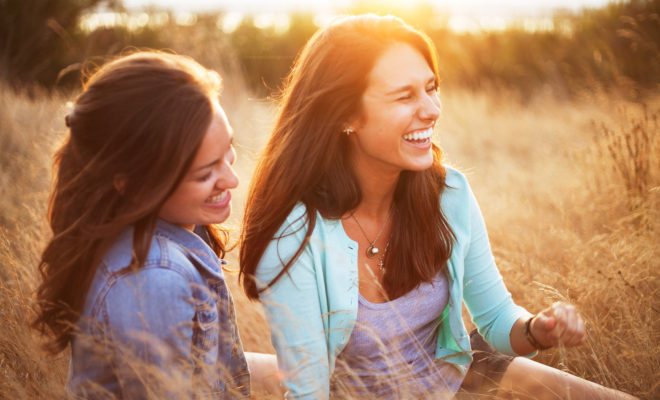 flickr/mikey_blue_eyes
The Best Sports to Help You Gain Confidence In Yourself
|
Growing up today we are faced with a lot of challenges in regards to body image. The media and society are constantly sending out messages that you need to be thinner, look a certain way, or that you only have value when it comes to your appearance.
One of the best ways to counteract these negative effects is to teach girls early on to love and nurture their bodies. Playing sports can help make girls (and even young boys too) be more confident and proud of their bodies and themselves. The following five sports are ideal when you need to gain confidence in yourself when living in an appearance-obsessed world.
Basketball
Team sports like basketball are great for boosting confidence in young girls. As they learn the various basketball skills like shooting, passing, and dribbling, girls can become more confident in their bodies and in their skills. Playing basketball builds healthy bodies that they can be proud of and being part of a team can teach them many valuable life skills as well.
Cross Country
One of the best sports for girls struggling with body issues is cross country. Running is the ultimate activity for boosting confidence in your body. With each mile run, they will gain further confidence in the strength and power they possess. When they finish races, they will be incredibly proud and feel like their bodies can do anything.
Field Hockey
Many athletic directors with masters in coaching and athletic administration are adding field hockey to their schools' sports offerings for girls. Playing field hockey builds tremendous toughness and self-confidence in participants. They will build strength, endurance, and cardiovascular fitness. Field hockey players also gain increased coordination and balance that will make them more self-assured in their bodies.
Martial Arts
The disciple and rigor of the martial arts are perfect for boosting poise and confidence in growing girls. There are many different styles of martial arts available. Most areas will have studios teaching things like karate, judo, and taekwondo. Girls looking for the ultimate confidence boost can even give mixed martial arts (MMA) a try.
Softball
Whacking a ball with a bat is a highly satisfying activity for anyone. Young girls who have confidence issues should try playing softball to boost their self-esteem. They will become a little more self-assured with every ball they make solid contact with. Stealing bases, throwing out runners, and making diving catches are all things that allow girls to gain confidence in their bodies as they play softball.
These five sports are all great activities to boost your confidence in yourself and in your body as we continue growing up. However, you shouldn't feel limited. Women should seek out whatever sports they want to play regardless of whether they are traditionally female or male sports. Any sporting activity will help young ladies become more confident in their bodies and help them grow as individuals.
---
ABOUT THE AUTHOR
Eileen O'Shanassy is a freelance writer and blogger based out of Flagstaff, AZ. She writes on a variety of topics and loves to research and write. She enjoys baking, biking, and kayaking. Check out her Twitter @eileenoshanassy.