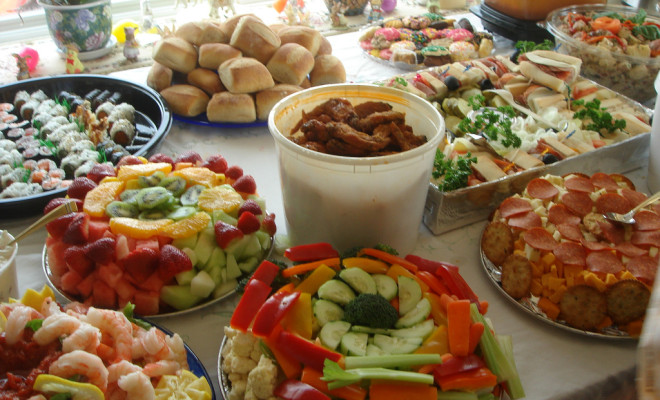 Easy No-Bake Recipes for Last Minute Holiday Parties
|
Here you are. A few days before the holidays thinking you have everything under control. Then BAM! You realize you have extra guests coming (or you finally decided to RSVP for a party) and need something extra. Stop googling for easy no-bake recipes because I have the two most easy, perfect, delicious party-pleasing foods that you'll be sure to repeat next year.
Ham Pickle Roll-Ups
Yes, you read that correctly. Ham pickle roll-ups. While it may sound strange, it is so yummy that you should make double. Because everyone will love them.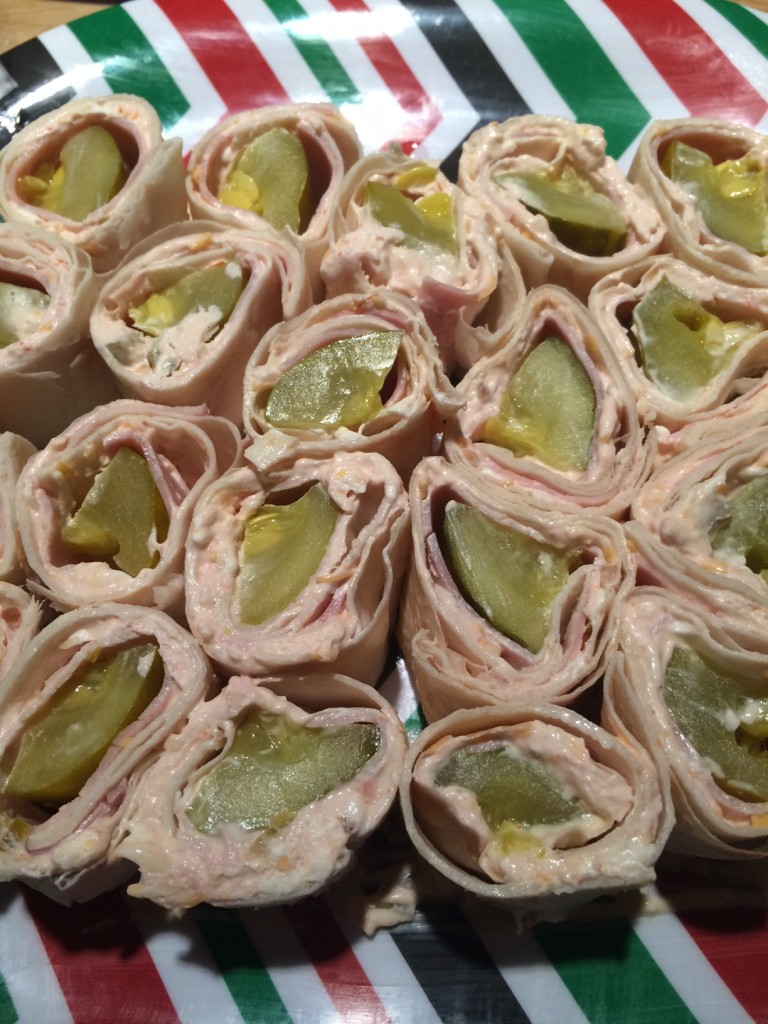 Ingredients:
10-12 mini flour tortillas (any brand will do)
1/2 brick (4 oz) of cream cheese, softened
1/4 cup sour cream (I went full fat version, because why not)
1/4 cup salsa (I prefer mild)
1/4 cup shredded cheese (Colby Jack for the win)
10-12 slices of ham (I go with the old-school Krakus Polish ham)
10-12 dill pickle slices (dab these on a paper towel so they aren't as wet and slippery)
Directions:
Mix together the softened cream cheese, sour cream, salsa and shredded cheese. Once well combined, take 2-3 tablespoons of the mixture and spread onto a tortilla – not quite to the edges. Place one slice of ham in the center of the tortilla smeared with the mixture. Then, place a pickle – not directly in the middle (see photo below) – on top of the ham. Now, roll.  Yes, there will be some of the cream cheese mixture that 'smooshes' out but that's ok. Once into a tight roll, I trim the edges and then cut into 4 equal pieces – about 1 inch wide. I place on a platter facing up so everyone can see the gloriousness that is the ham pickle roll-up.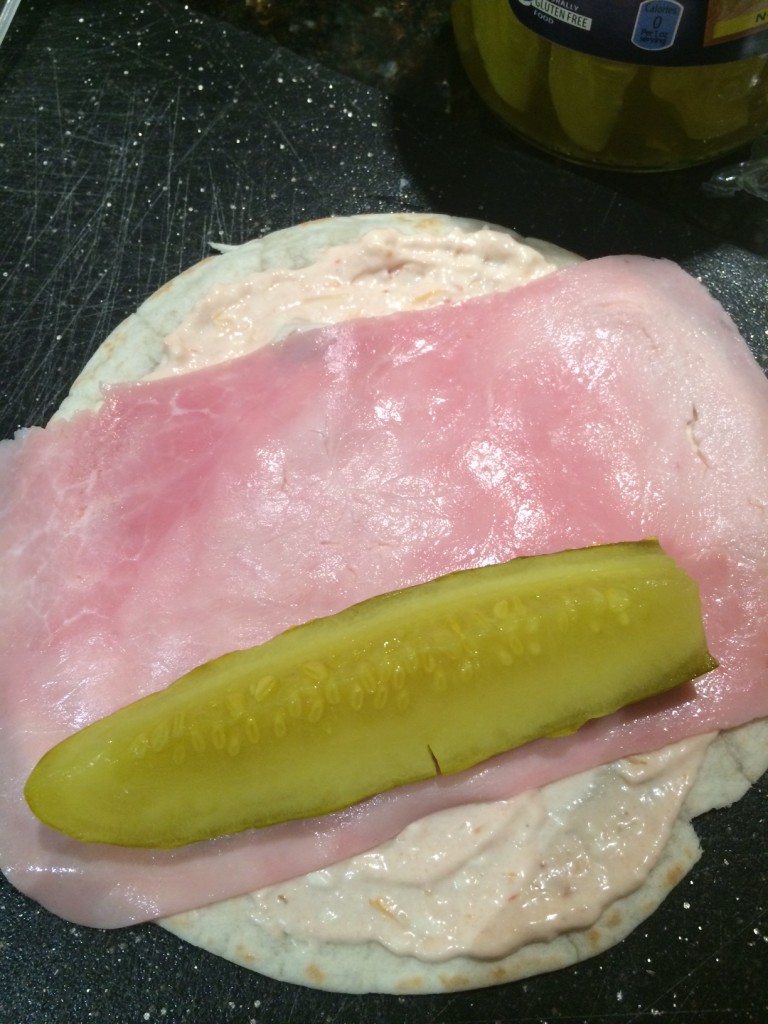 And there you have it – an easy no-bake recipe that you can make with most likely ingredients you have on hand.
Eggnog Cheesecake Pudding Shots
Eggnog + liquor + pudding shots…sounds like the perfect trifecta of yummy goodness.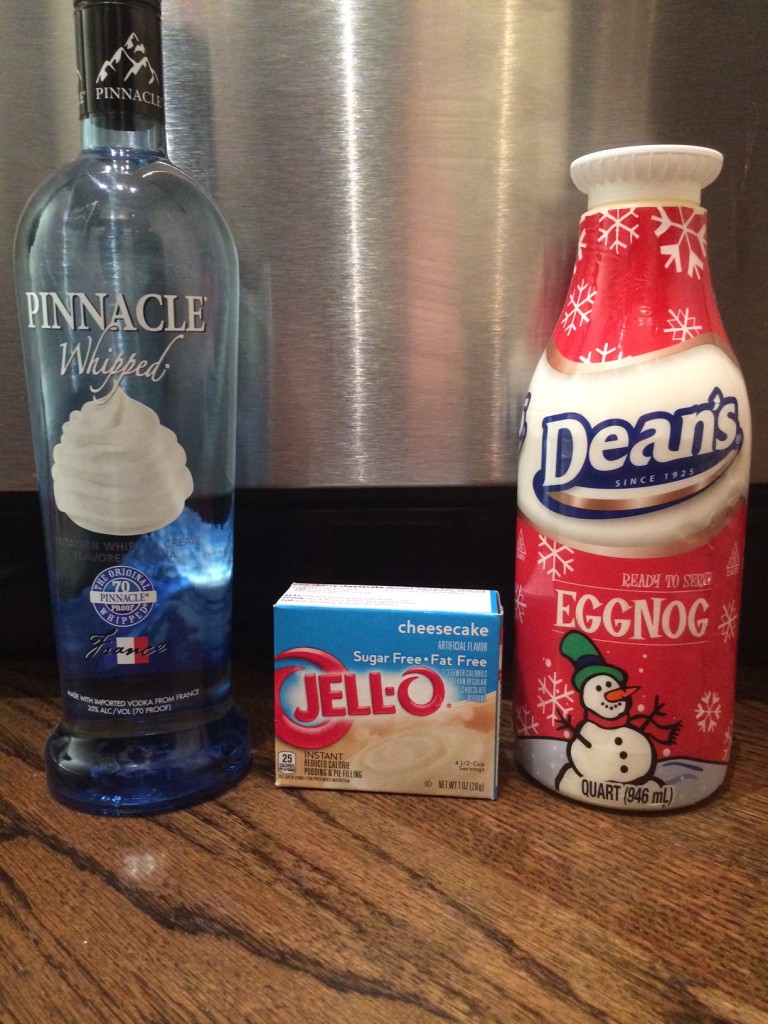 Ingredients
1 package Cheesecake flavor instant pudding
1 cup eggnog
1 cup whipped flavored vodka
Maraschino cherries (with stems)*
1/4 cup (approximate) White chocolate, melted (tip: add 1/2 teaspoon of coconut oil to make the chocolate thinner)
Sprinkles (I went with gold and white)
Directions
Mix the instant pudding according to directions – replacing the liquid** with 1 cup eggnog and 1 cup whipped flavored vodka (tip: you could experiment with various vodka flavors such as caramel or vanilla). Whisk all together and pour into appropriate dishes. I used my set of mini martini glasses but you could go with just 1 large container, use the disposable condiment cups, shooter glasses, or even regular size martini glasses.
Place the pudding in the fridge to chill and firm up. While chilling, dab the cherries with paper towel to soak up as much liquid as possible (this helps to make the chocolate stick). Melt the white chocolate (and coconut oil) and dunk the cherries into the chocolate then immediately into the sprinkles. Place on a plate lined with wax paper and place in the fridge for the chocolate to harden. Immediately before serving, place the cherries on top of the eggnog pudding shots.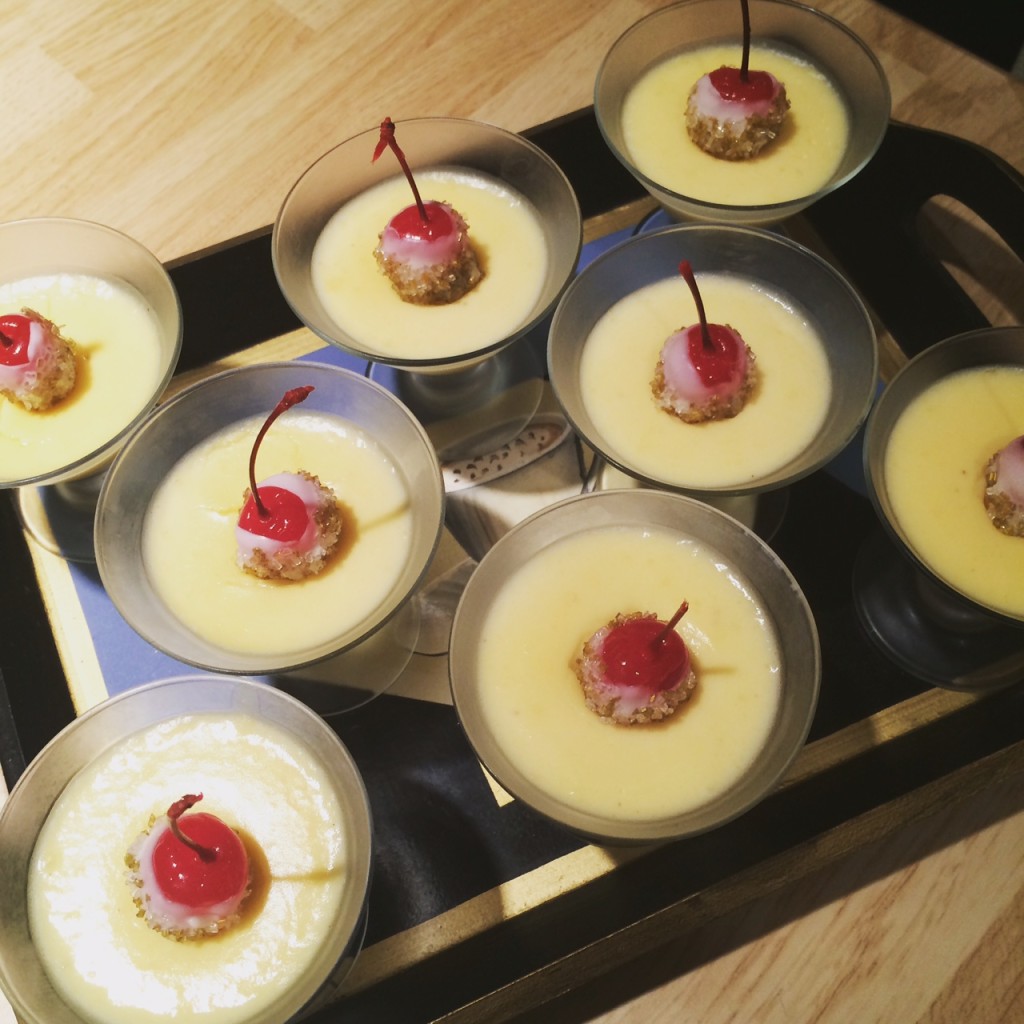 *Next time, I am going to soak the cherries in the vodka the day before!
**However much liquid is called for, in this case it was 2 cups of milk, split the eggnog and vodka into equal parts.
I was inspired for this recipe by these two posts: White Chocolate Champagne Cheesecake Shooters and Eggnog Shots.
Do you have any favorite easy no-bake recipes?