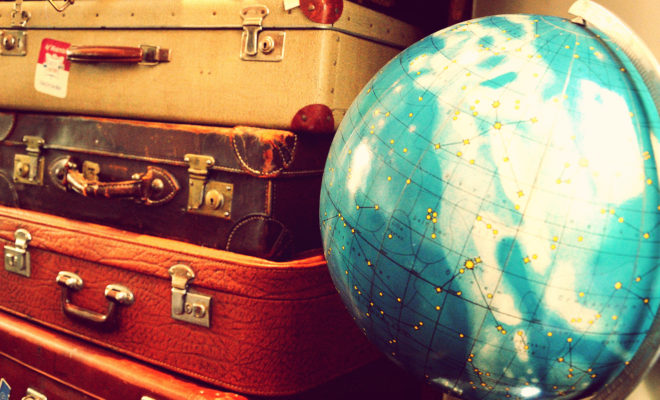 flickr/orion_kat
Moving to Your Own Place? Here's What You Should Know!
|
Freedom and comfort are enticing advantages of moving into your own place. Perhaps
Perhaps you've imagined what moving out of your current residence and into a new apartment, condo, or house would be like: your comfortable sofa arranged next to the coffee table, your favorite throw blanket hung over the edge of your beloved armchair, and your books and memorable pictures beautifully arranged.
To help you out here's a brief list of what to know before moving, whether it be on your own or just in general!
Preparation Process
Before you strike out on your own, talk to your current roommates about your plan. They will need to make arrangements to cover your portion of the rent, or to find a new roommate to fill your place. This process may take a while, as they will want to fill your void appropriately. If simply replacing you is out of the question, then you may want to reconsider waiting until your contract is up. Or at the very least, offer up some kind of financial help until a replacement can be found. Don't just skip out on them.
Another element of moving is the amount of time it takes getting approved to live in your new place. If you plan to rent, many landlords have requirements you need to meet, including providing references, discussing and signing a contract, and paying a deposit fee. On the other hand, if you plan to buy, getting a loan and closing on the house can take weeks or even months. Be sure to set aside some time to get all the paperwork ready, as well as plan your move in advance.
House Hunting
With so many housing options to choose from, narrowing down your choices needs to be systematic. Think about what features are "must-haves" such as a price and safety. And those that are "wants" such as square footage, storage, parking, or just a style that matches your tastes. Once you have your list of requirements, search newspaper ads, online realty sites or the listings of local realtors. You will need to weigh out the importance of those "must-haves" and the "wants" in order to stick within your budget.
Moving Methods
There are various ways to move, depending on numerous factors. Are you moving out-of-state? If so, then you may want to consider leaving your belongings behind and starting fresh. It's highly likely that it will cost more for you to transport all of your belongings than it will cost to buy all new things. (crazy, I know). If you're not moving out-of-state then consider a moving company. This may be the easiest option, but not the most cost-effective if you're on a budget. Start by asking friends or family for recommendations. Keep in mind that sometimes the most memorable people are the ones we've had issues with in the past. You can also reach out through social media for recommendations, or just go the old-fashioned route and look companies up yourself. Maybe bust out the good ol' phone book… do they still make those?
Lastly, take advantage of friends/family and those that "owe you one". Sometimes it doesn't hurt to just ask for help if you really need it and can't afford the costs of a moving company. Just keep in mind that if someone helps you move, you now owe them! So show your appreciation by either offering cash, food or drinks. Just something to show that you're thankful for their help!
Packing Up Plans
Whether renting or buying, once you select the right place, you must get your belongings there somehow. Although professional moving companies offer packing assistance, many people opt to pack their own items. Again, you could enlist the help of family and friends for this. The easiest plan of action when it comes to packing is packing up room by room. Being sure to label each box appropriately so that when moving day comes it's easy to sort things out at the new place. Additionally, before you are settled, be sure to change your mailing address with the local post office, and change the locks on your doors (if that's an option). You could even invest in an ADT security network to ensure your safety. You will also want to be sure to update your utility accounts with your new address or open new ones if your new place isn't serviced by the same companies.
Although moving can be an exciting time, making plans is essential. Be sure to keep this list of what to know before moving out in mind. Overall, allow enough time to vacate your current residence, find a new one, and make adjustments to your new independent life. But once you're all set and done, enjoy the new experience of living on your own!
---
ABOUT THE AUTHOR
Eileen O'Shanassy is a freelance writer and blogger based out of Flagstaff, AZ. She writes on a variety of topics and loves to research and write. She enjoys baking, biking, and kayaking. Check out her Twitter @eileenoshanassy.