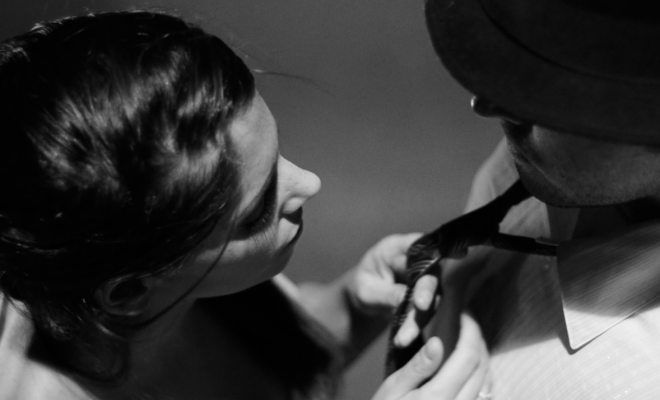 fantomframes.tumblr.com
The Englishman: Just Another Relationship of Convenience?
|
I don't know if it's been mentioned before, but I have a softness for foreigners. I mean who doesn't love an accent, it can do amazing things for your dating life if you have the right one. That being said, after my birthday I found myself in a bit of a pickle…
The guy that I was involved with ended up pulling a 180 on me and after listening to "Say Something" by A Great Big World one too many times I decided to ditch the dude and move on.
The Agreement
That led me to an agreement with a guy that I met through OKCupid. It was pretty straight forward: he was in town on business, so really all it could be was a relationship of convenience. He'd been here a few months already as we'd been talking on OKC for a while. The Englishman was looking for someone who he could hang out with and get to know with the agreement that it would all be temporary. So, for a couple of months I got myself twisted up with an Englishman. I figured it would just be for funsies, nothing personal and straight to the point. But it wasn't really like that – he wasn't just looking for a warm body – he was looking for a companion as well. I had asked him previously why he didn't just use some hookup site or pick up girls at the bar… to which he simply replied that he wasn't into one night stands. There had to be some kind of connection in order for him to really get into it, something I thought was funny because I can come off pretty daft sometimes. (No, really) When we were together we'd talk about everything from past to present to future. It got a little more personal than I thought it would have, but in the back of my mind I had to remind myself that it was only temporary. It was all roses and sunshine for the few months that we spent together… and then one day he said it, he was being relocated within the week and like that it was over.
The Review
There were only a few people who know of my involvement with the Englishman. Afterwards a friend and I talked about the situation. We were trying to figure out how the hell I could work this into SLCS… so here I am, enough time has passed that I hope he's forgotten about the blog. Because yes, of course he knew about it, we had just started working together and he got to hear all about it. He'd often ask when I would be posting, I think he was just looking to see if I'd write about him.
As I was sitting in my friend's car giving the final update she says "What if he was really married and lived here?"
Because of the situation I didn't look too deeply into anything, you know rose-colored glasses and all. But as she said that some of the details of our relationship kind of made sense.
The Englishman was from Oxford, but he had a local USA phone number. I know that he could have just gotten the phone when he landed in Chicago, but I don't think this was his first stop in the US. Thinking back though I am not too sure about that, he really only talked about where he might be going after Chicago.
While he had this local number, our communication was strictly done through OKC messages. In the months that we talked (and the couple that we were actually together) we only communicated by phone on two separate occasions. It was one text, and one 2 minute phone call. It didn't seem odd to me at the time, but as I was sitting there with my friend it made sense. If he were married there would only be a trail of messages on OKC, which would require more in-depth looking vs just checking someones phone or text messages. And we did talk often, multiple messages were exchanged a day, for months.
Other things that my friend pointed out:
He told me that work put him up in a hotel in Glendale Heights, but I wasn't allowed to meet him there. He shared the room with another "coworker" who apparently never left the room. (What kind of person only goes out for work, for months!!) Previous to moving to Glendale Heights he was staying in the West Loop, but some kind of rule said he had to be within a specific radius to where he would be working. (Is this true?)
We only ever met at odd hours of the morning. – I'm not really a morning person so the idea of getting up at 4am was not ideal. But that seemed to be the only time that was good for him because he was a "flake" in the evenings. Let me tell you how awesome it was to leave my house at 4:45 AM in the dead of winter.
He always had a gym bag, in case "I decided to hit snooze and not show up". That could have been the perfect excuse for a wife. A lot of people go to the gym at ungodly hours, nothing to question there. Whereas, leaving your house multiple times a week at 8-9 pm (or even midnight) would be suspicious.
He didn't have a profile picture on his OKC account. After talking for a bit he ended up emailing me a picture. I initially told him that I didn't trust people without pictures, but he was English and I'd always wanted to "date" an English bloke.
There were other things, I'm sure… but as the weeks have gone by it has been less and less on my mind (failure on my part, making mental notes to get this stuff down ASAP).
The End
I knew this was a relationship of convenience, a warm body to have from time to time, this isn't new to me. But for a while it made me rethink every message I received to my online dating inbox. There's no real way to know if the person on the other end is telling the truth or not, especially with all of the "Catfishing" that you hear about. In the short time that I've actually been pursuing a relationship I've met a guy or two who misrepresented himself. I've gotten the messages from the married men who say that the "wife is OK", doesn't make it okay, does it? If the person on the other end is being upfront about their intentions I have more respect for them. I probably don't agree with it, and I certainly won't get involved with some of them, but at least they were honest. I'm up front with you, I'd like to think that you're upfront with me, at least I'd hope so. And so, after all of this I've gone back to not trusting people with certain "red flags" in their profile. The Englishman was an exception, and more than likely the only exception.
I guess I'll never really know if he was being truthful about everything, but I also didn't have any real reason to question it. I knew what I was getting into and had my fun… when the time came we parted ways with no ill will and no good-bye. So, if you still happen to check in looking for your post, I hope the above is just speculation from two really creative people. If so, I hope you are well and now I get to say…