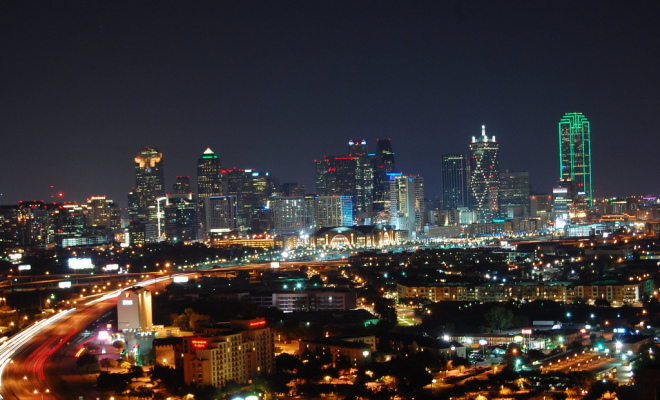 Iain Farrell/flickr
Dallas: The Culinary And Arts Destination You Didn't Know You Were Missing
|
Mention Dallas and likely football, cowboys, big hair, oil, the last name Bush and beef immediately come to mind. If you're a history buff, perhaps JFK and the famous outlawed couple Bonnie and Clyde will too. And if you're over the age of 30, you may even get flashbacks of this theme song.
But what likely won't come to mind but should come to mind when thinking of Dallas is a world-class art scene and culinary destination rolled up into good old Southern hospitality and charm — exactly what you can expect to find on a trip to the affectionately branded Big D.
Getting There
Prices can start as cheap as $250 from Chicago to Dallas Fort-Worth (DFW) for major airlines, so getting there won't break the bank (plus consider these money saving tips). American Airlines is a main hub, so I'd suggest starting there first. The smaller Love Field (DAL) is closer and a hub for Southwest and Virgin fans. Once there, a cab or the public transportation system DART can get you into the city, but I'd recommend you rent a car for ease of transportation in your exploring.
Staying
If you're looking for a romantic getaway or even just a personal vacation, consider booking your stay at the historical Rosewood Mansion on Turtle Creek. It sounds luxurious and it is. The Mansion was awarded 5-stars in 2012 and consistently hits the Top lists for Travel and Leisure, U.S. News and Brides Magazine. Formerly the private residence of a cotton baron, it was once the place of high-society. A fire destroyed most of it in the 1920s and the rebuild was inspired by European design including the outside pool and lounge area reminiscent of a contemporary spin on Pueblo Revival. Given all that, the nightly rates won't floor you; rooms start at only $314 a night. If you can pocket it, the pool and hospitality itself is well worth the reprieve.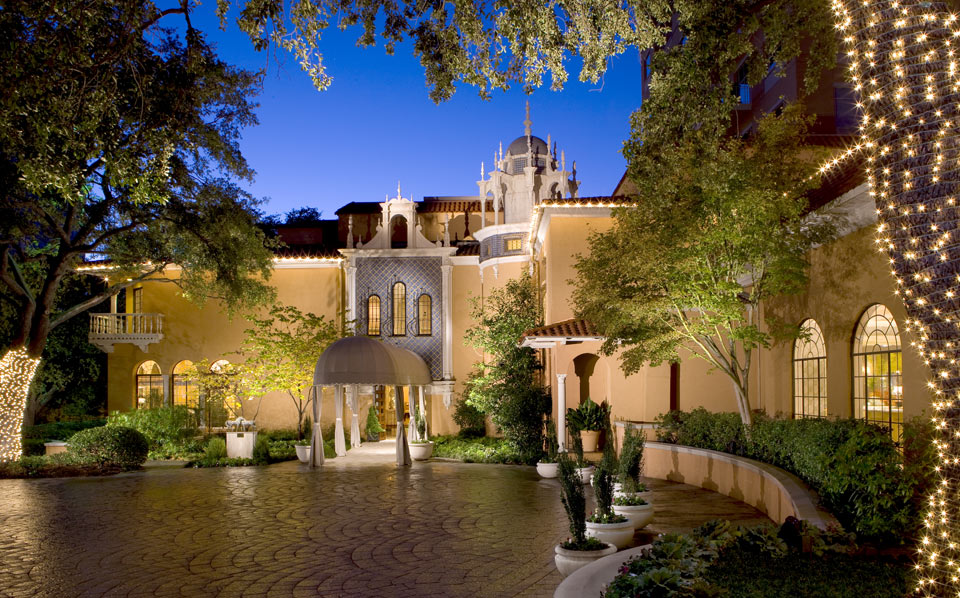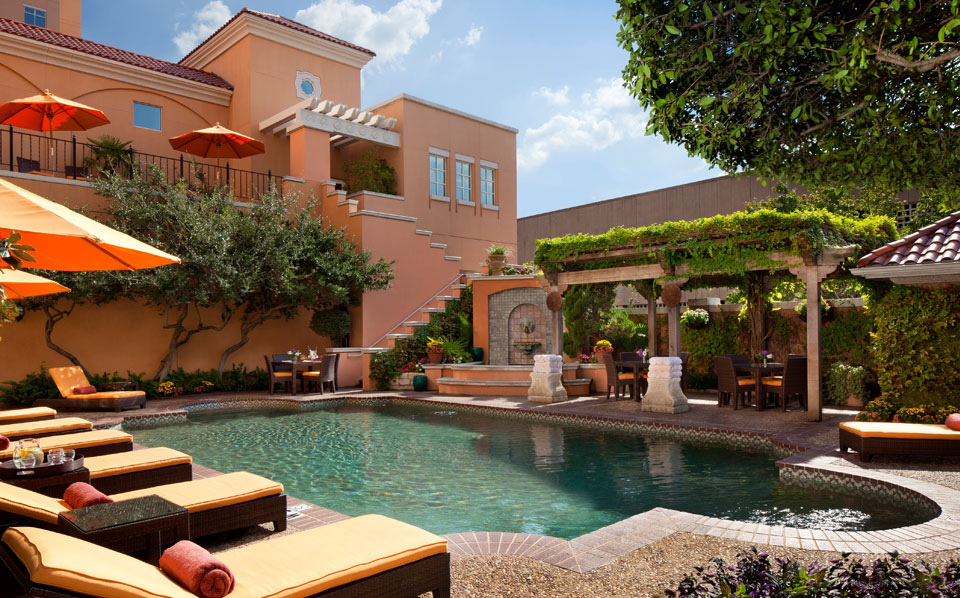 Photo credit: RosewoodHotels.com
Eating
You came to Dallas to eat and if you landed at The Mansion you don't have to go far for one of the better dining experiences than to Mansion Restaurant, lauded as one of Dallas' premiere fine dining restaurants.  There you can find "haute cuisine — Texas-style" by Executive Chef Bruno Davaillon, which translates as a gourmand yet easy-to-navigate menu. In other words, you won't be surprised by what lands in front of you as can happen in some fine dining restaurants. Expect a well-crafted wine list and impeccable service. Next door, finish the night off at Mansion Bar with the Mansion G&T that features house-made tonic and hand-cut ice
If you came to Dallas for the meat, without hesitation head to Knife. It's a bit off the beaten path, but a trip to Dallas without checking it out is like coming to Chicago and not having a hot dog. I'm not much of a meat eater, but if there ever was a carnivorous soul in my vegetable, citrus-loving palate, I resurrected her at Knife. Many cuts are sourced from local 44 Farms and there is no shortage of beef selections to choose from, as well as nicely executed pastas. Meat fanatics will want to inquire about the 240 day dry-aged 103 Niman Ranch Rib Eye. (The 45 day aged is pictured.) The menu can get heavy at times so cut it with something from their raw or salad selection throughout your meal. Or just commit to the glorious, hazy meat food coma that is going to happen. When in Rome…and did I mention a bacon board.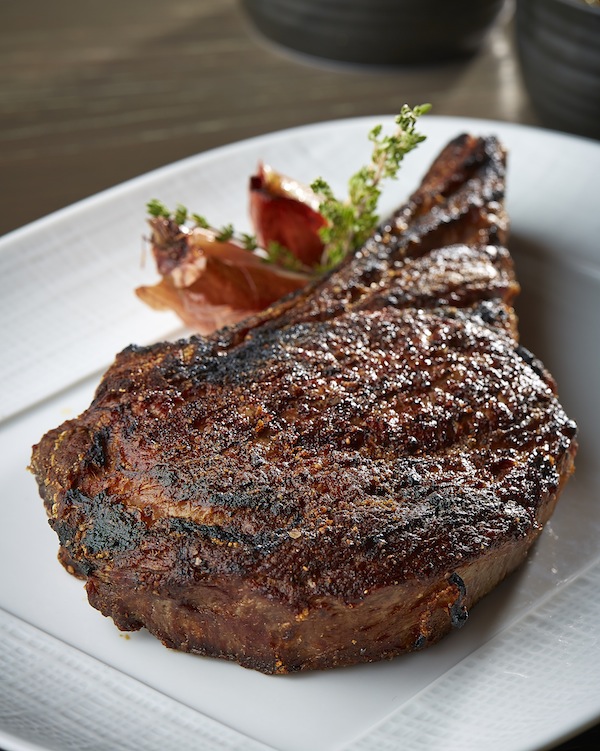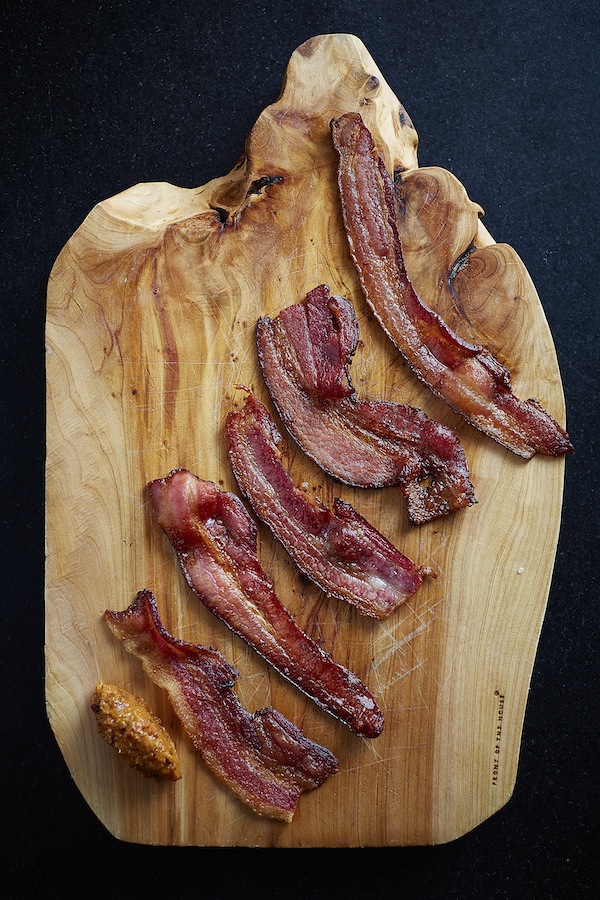 Photo credits: Kevin Marple
On the other side of that food chain, Chef Teiichi Sakurai at Tei An in One Arts Plaza is doing for Dallas what Macku Chan has done for Japanese food and sushi in Chicago. Chef Sakurai is recognized for starting the sushi movement and is continuing his touch with ramen at newly opened Ten Ramen. Another unknown concept is in the works for 2016. I don't know what I expected from Dallas but it honestly wasn't sushi, and the brief few starters that I had before that evening's dinner was enough to convince me only better things were to be found behind the curtain. Tei An also features one of the better city views on its rooftop where you can sip on an 18 or 12-year-old Japanese whisky.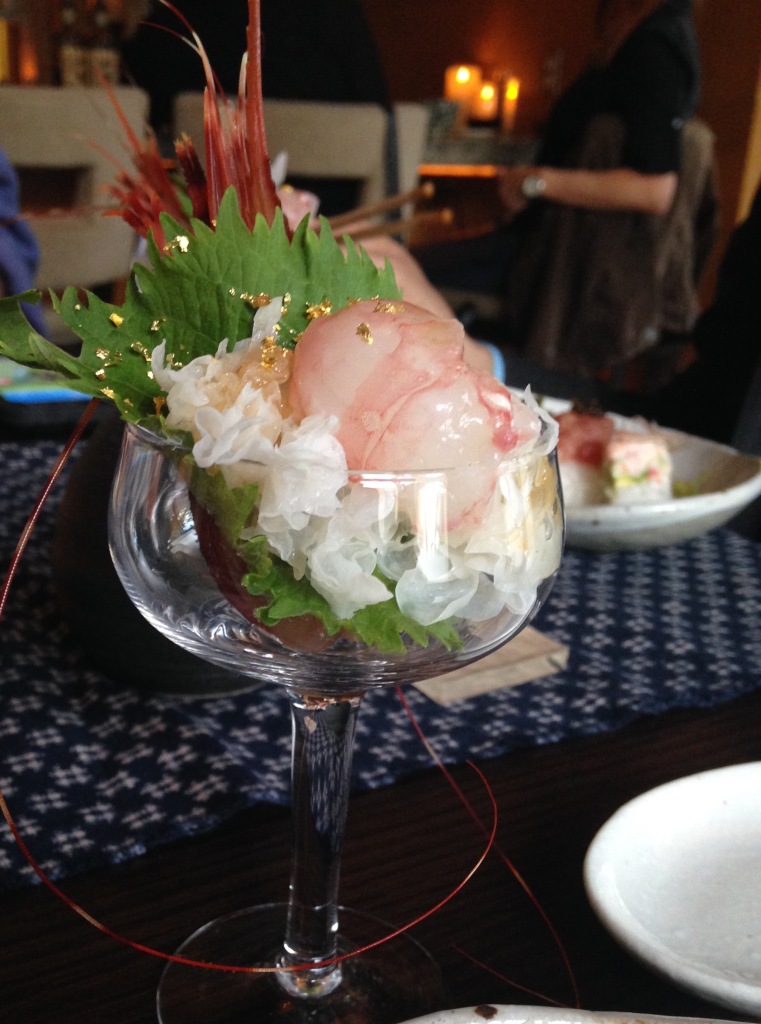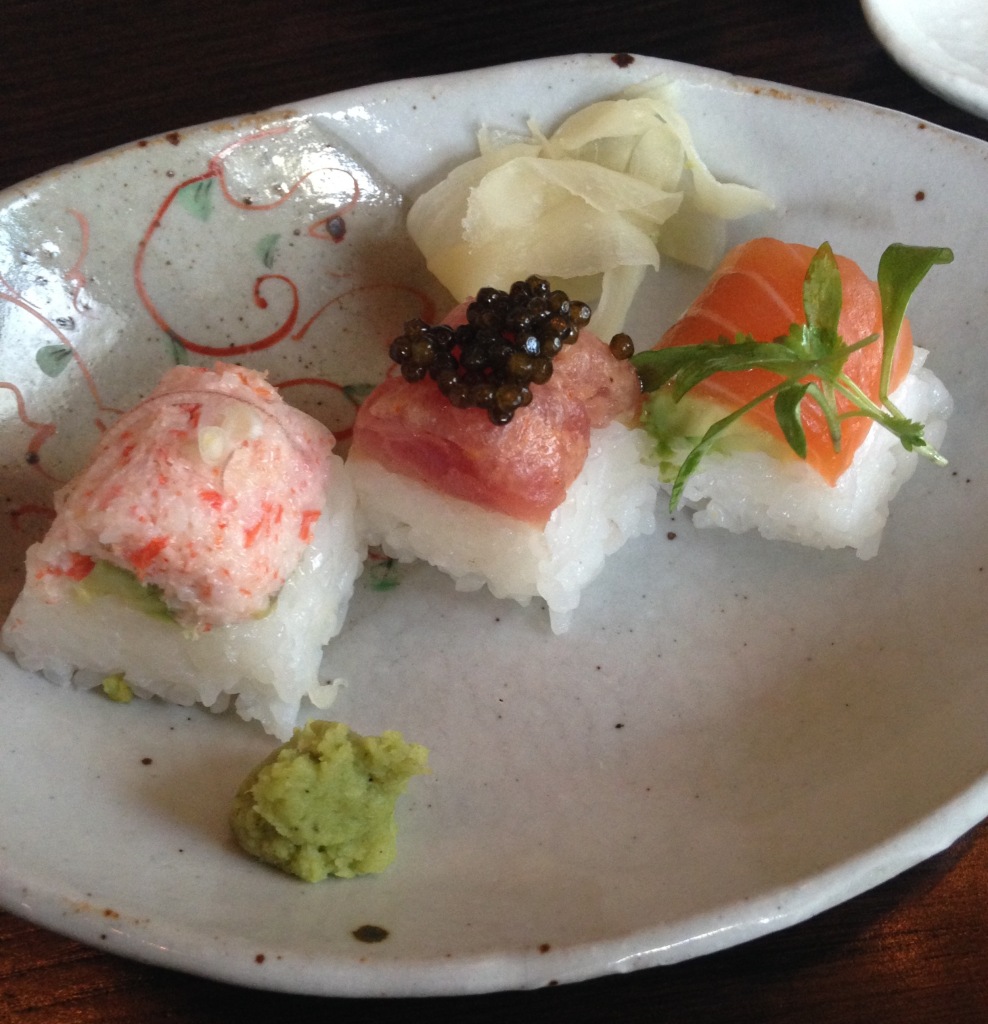 Photo credit: Daily Urbanista
Every town has its big-name chefs and in Dallas, it's Stephan Pyles, who Bon Appétit has credited with "almost single‐handedly changing the cooking scene in Texas." His nearly 30-year career pioneering New Texas cuisine has brought Dallas and Southwestern cuisine to the national culinary map, so it would be absurd to go to Dallas and not taste the food from one of the founding fathers.
Start with drinks and tamales or tacos at Stampede 66 which pays homage to the influences of traditional southern and Mexican cuisine. (Tip: Make sure you don't leave without purchasing one of his specialty hot sauces. I highly recommend the Mango Habanero.)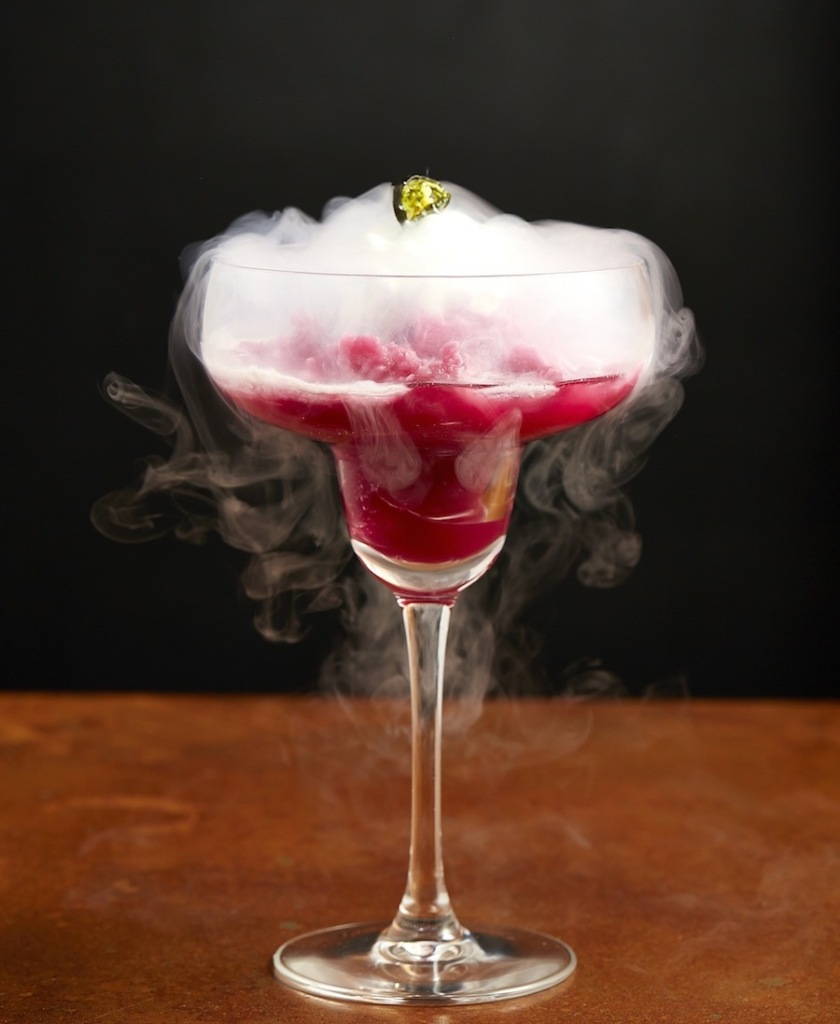 Modern Star Canyon Margarita
Photo credit: Stephan Pyles Concepts
Next, continue the trek into Pyles visionary brain and interpretations of Latin America at newly opened San Salvaje ("Wild Saint") for a taste of the sea with the yellowfin tuna, ginger and young coconut ceviche  (served in an actual coconut) or the amberjack ceviche with the most beautiful ingredient I've recently come across — sweety drop — a traditional micro-bite sized Peruvian pepper. I promise you it's like nothing you've ever had. Pair it with a cóctele like the "Peruvian Welcome Drink" or Spanish wine and grab a seat on the outdoor patio to be transported to all the flavors south of the border.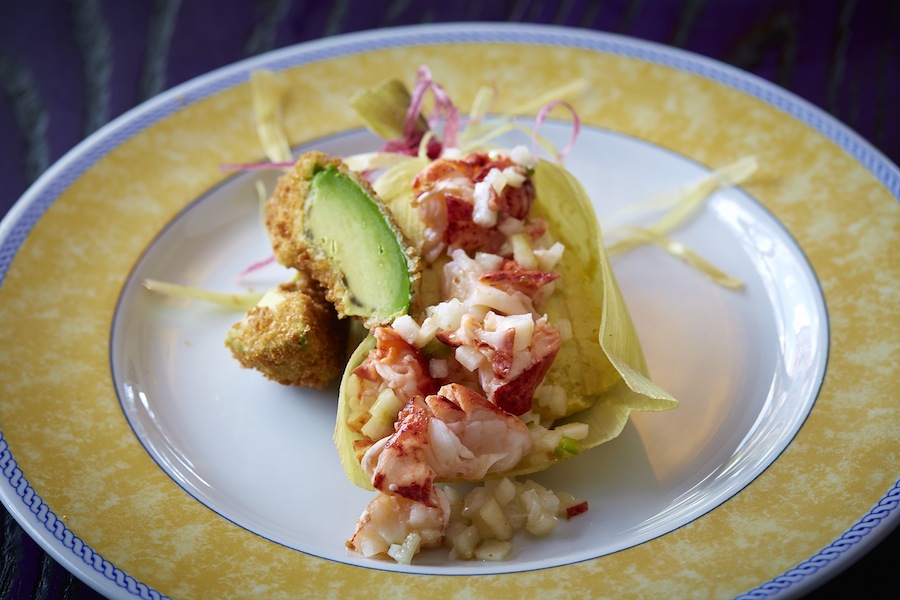 Sweet corn humita with lobster and avocado
Photo credit: Stephan Pyles Concepts
For a more refined evening without the pretense, flagship Stephan Pyles is where hospitality and flavor is the name of the game. Classic, globally influenced dining meets a ceviche bar meets some of the most charming service I've had in a while.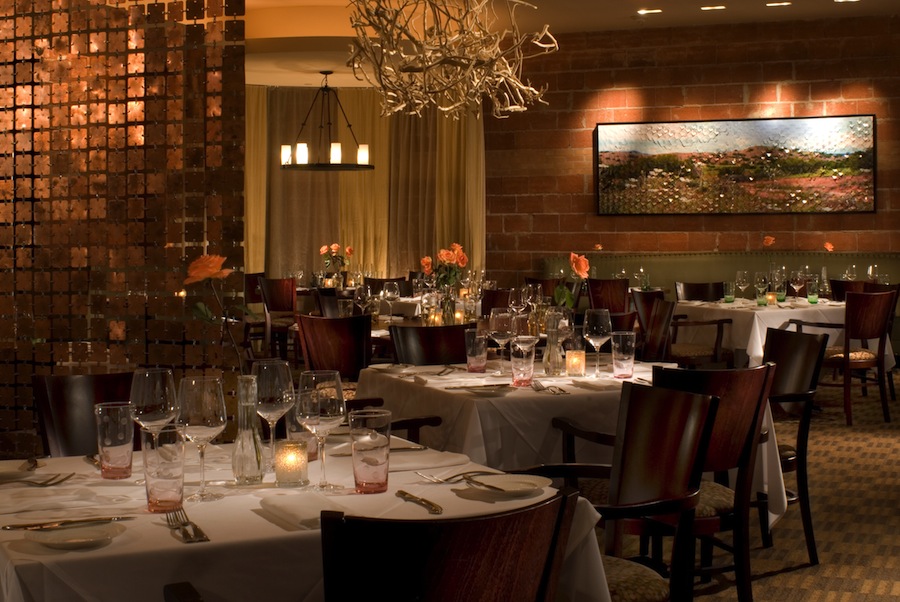 Interior of Stephan Pyles
Photo credit: Stephan Pyles Concepts
For something more casual during the day,  take the new Margaret Hunt Hill Bridge designed by Santiago Calatrava over Trinity River to check out Trinity Groves, the incubator brainchild of legendary restaurateur Phil Romano. This 15-acre real estate development incubates restaurant concepts (think the Silicon Valley for food), and you can find a plethora of options and al fresco seating, including the very unique Kitchen LTO, a rotating chef concept that lets the public do the voting.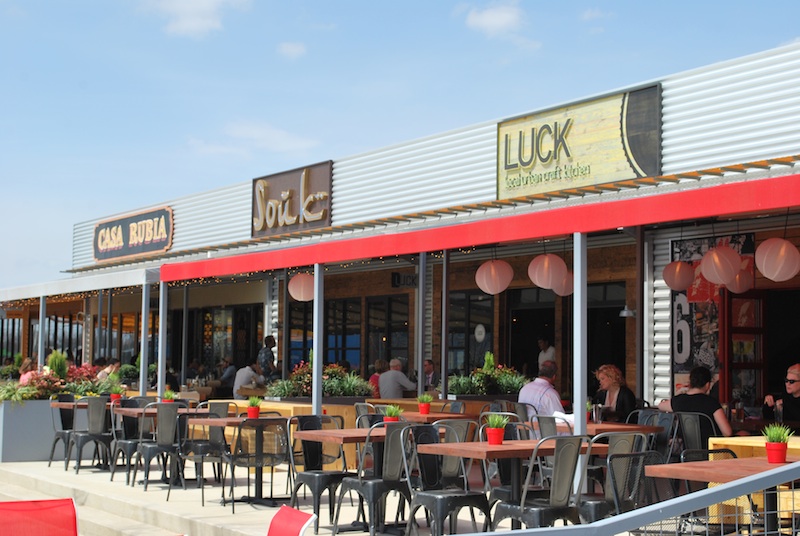 Photo credit: Trinitygroves.com
Doing
Outside of a diverse culinary scene, Dallas is also home to one of the largest, privately-funded Arts Districts in the country. The downtown Dallas Arts District features the famous AT&T Performing Arts Center, home to Texas International Theatrical Arts Society (TITAS) that will be premiering a Twyla Tharp piece in September. (As a dancer, believe me when I say she's a big deal.) The Arts District is also home to one of the best arts magnet schools in the country — Booker T. Washington — former home of Erykah Badu and Norah Jones and the Nasher Sculpture Center, home of the private collection of the Nasher's who have built one of the world's finest collections of pre-Colombian and Latin American sculptures.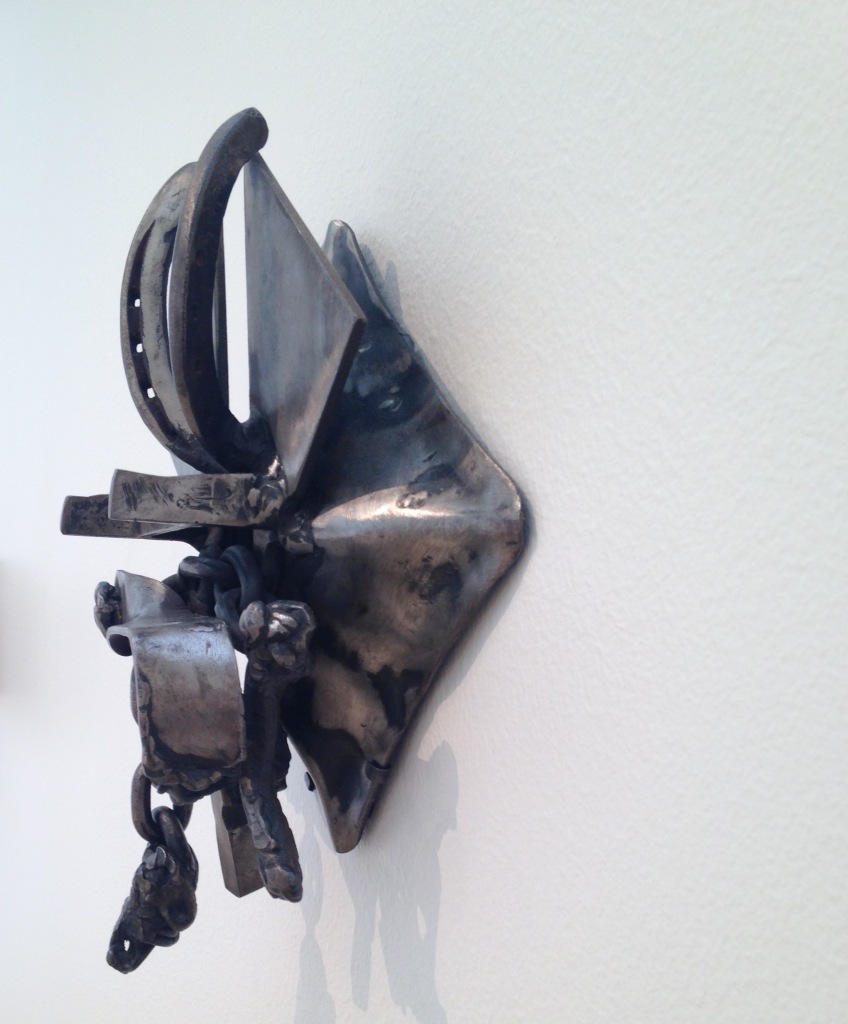 (Photo credit: Daily Urbanista)
Temperatures are fairly good from March to November in Dallas, so no matter when you venture to Dallas you can likely hit up the new privately funded Klyde Warren Park, a 5.2-acre urban green space connecting Uptown, Downtown and the Dallas Arts District.
Big D Afterthoughts
While I knew Dallas to have deep pockets, I wasn't aware at how much the city's initiatives are supported by private funding. While many cities have to fight for dollars to support the beautification and growth of their communities (looking at you Chicago), Dallas stands as a fine example of what occurs when you support your own and the entrepreneurial spirit that has become a symbol of America. They don't lie. When Dallas wants something, they get it done.
Sure, you can still find cowboys, big oil and lots of beef in Texas, but the Dallas of stereotype isn't the Dallas of today. If you haven't been lately, consider your next getaway only a short plane ride away.
By now, Dallas should be on your radar. For another look into other things Dallas has to offer, check out Ashley's recommendations.
---
Disclaimer: This review was part of a sponsored trip. All opinions are solely that of the author's.