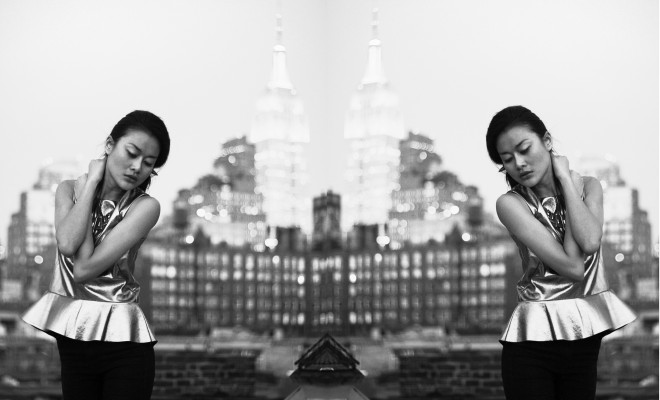 flickr/freelyhaylee
4 Accessories EVERY Female Should Stash At Her Desk
|
Whether you're attending an office party or have a hot date after work, it's important that you're ready for whatever fashion requirements are thrown your way. That way, you'll be primed to party at the drop of a hat without worrying what to wear to happy hour. Not only will you be less stressed, but you'll also have more fun and look fabulous! Start by using the fundamentals of taking almost any outfit from day to night and make sure to always have these items on standby. We've conveniently outlined our four celebration ready suggestions below, so let's get started!
1. Handbags
Marie Claire recommends getting yourself a nice little tote or travel bag that you can stash in your car or under your desk at work. That way, you'll be primed to party at the drop of a hat. Handbags can breathe life into any ordinary dress, pencil skirt, or slacks. Whether you opt for glitter and rhinestones or a sleek satin finish, a dressy clutch can help take your look from day to night. Black, silver, and gold are all great choices for your ensembles that already incorporate color. And if you want a purse that really pops, choose a hue like scarlet, sapphire, or emerald and pair it with an outfit that's black, white, or neutral in color. Larger-than-life clutches are also currently on-trend, so you may even be able to use the same bag for day and night.
2. Shoes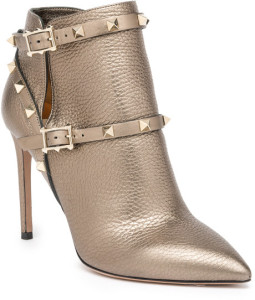 Fun, funky, or festive shoes can really add that extra oomph to your daytime outfit. Stash your loafers and flats away for the night and slip on a pair of sexy stilettos before you set out for your party. Couple your black dress or black trousers with a pair of leopard print booties or a pair of pumps in a bold color.
If your outfit already has plenty of color, then keep a pair of shoes on hand that signify the season. Suede, patent leather, or embellished heels like those commonly seen on Lyst would all do the trick. That pencil skirt and button down you wore to the office would look sexy and sophisticated for the evening paired with the gold Rockstud metallic leather booties from Valentino pictured above.
3. Makeup
A surefire way to take your look from day to night is by adding some drama to your makeup. Make your eyes pop by darkening the shadow in your crease with a coffee or charcoal eye powder, drawing on a playful cat eye, and adding a pair of false lashes. Light up the night by applying some strategic sheer shimmering highlights under your brow bone, on your cheek bones, and between the cupids bow on your lips. And last but not least, perfect your party pout with a bold color like red, plum, or burgundy. Allure explains how to choose the perfect shade of red for your unique skin tone.
4. Jewelry 
When it comes to jewelry the possibilities are endless, but this is an almost-guaranteed method for transforming your daytime outfit into an evening-appropriate ensemble. The best rule of thumb here is to have a single statement piece accompanied by a couple of other dainty ones that take on supporting roles.
If you choose large earrings, then skip the necklace and opt for a few thin bangle bracelets and a cocktail ring. If you choose a large necklace, like the blue Lucite ombre cabochon articulating bib necklace from Alexis Bittar pictured above, then opt for small stud earrings and a set of modest stacked rings. Pair this beautiful collar-like piece with the fitted turtleneck and trousers you wore to the office and it will instantly elevate your look.
How do you transition your style from work to happy hour? Share in the comments!