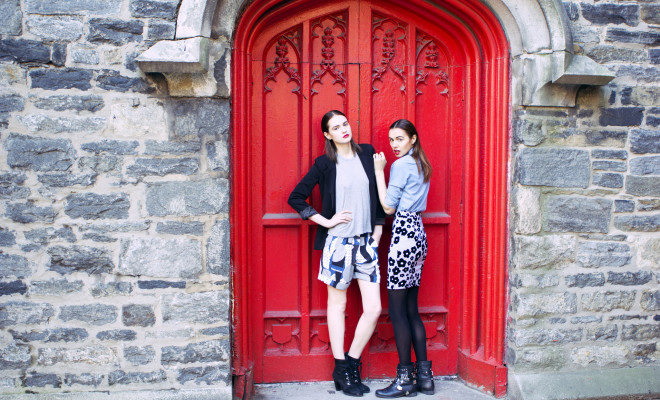 flickr/freelyhaylee
How To Layer Clothes – A Visual Guide
|
Fall has arrived and if you haven't already then soon (very soon) you will have to pack away your shorts and tank tops and start thinking about fall fashion. While I know some of you have completely separate wardrobes for each season, I personally tend to wear most of my wardrobe year-round.
I have never really had the luxury of rotating my clothes out with the change in season. Growing up, we were taught to make use of everything that we had, until we didn't have it anymore. Because of this, I learned early on that basic wardrobe staples can go a long way.
If you're anything like me, then you will know that knowing how to layer your clothes can be a really useful skill. Alight has created an incredibly useful visual guide on how to layer clothes. This infographic breaks down the art of layering clothing in easy steps. Whether you're looking to save money on clothing or are traveling and want to pack light, these tips will help you get more mileage out of your wardrobe.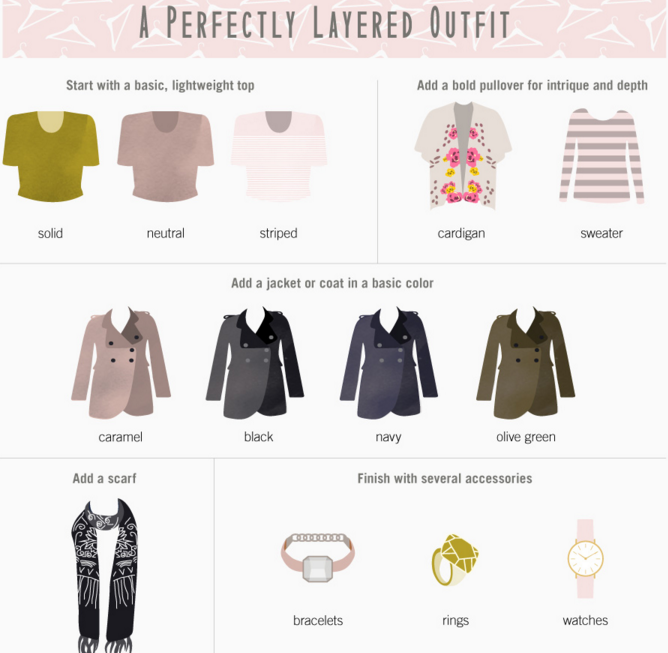 1. The foundation
To break it down, start off with the foundation of your outfit. It can be anything that is lightweight and generally form-fitting, although it doesn't always have to be. With that in mind it is always a good idea to stock up on tank tops, t-shirts, basic skirts or dresses and leggings or form-fitting pants. You can use tunic tops, of course, but it is all a matter of your own personal tastes.
Here's a few great examples – click any image for details.
2. The build up
Once you have your foundation picked out you can start to add on, whether you layer a sweater over a tank top or a vest over a long tunic top. Just something to add a bit more depth to your outfit, and maybe a bit of color. I personally like to keep my foundation layer pretty basic in color. It isn't until I add the second or third layer that I introduce whatever "theme" I am going for, whether it is a color or pattern. If you started out with a longer tunic top  and leggings as your foundation you can layer on a crop top or a cardigan.
3. The coat
Depending on how cold it is your third, and possibly final layer of clothing will be a jacket or coat of some kind. Maybe a blazer over a dress or a pea coat before you head out! At this point you can also consider adding scarves, since they aren't just to keep warm but can also add a bit of color to your ensemble.
4. Accessories
Lastly, add the final touches. Whether it is a statement necklace, a belt, bangle bracelets or just a fancy pair of shoes, it all works. Saving the embellishments for last, but be careful because you don't want to over do it. Stick with a single statement piece otherwise you could derail your entire ensemble. A decorative scarf and belt or a fun hat perhaps, all things that can help keep you warm and look stylish depending on the event.
Knowing how to layer clothes fashionably is a skill that comes in handy. Piecing together the perfect layered look is simple and easy, and it can be a fun way to mix up your wardrobe!