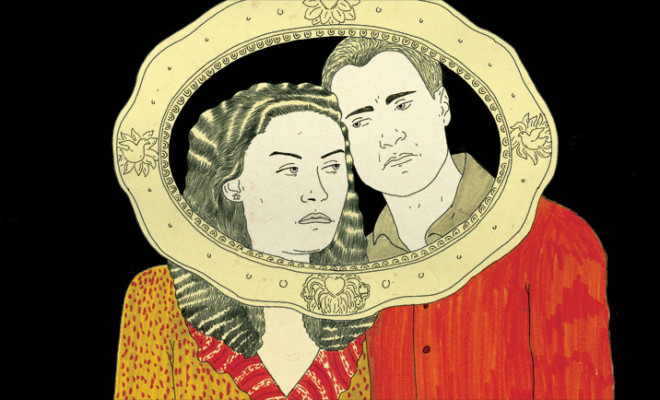 flickr/masha_k_sh
How To Resolve Conflict In A Relationship
|
Contrary to what fairy tales and romantic comedies may tell us, it's actually better to have some healthy conflict in your relationship than none at all. Conflict is part of all healthy relationships. The reality is, it's not a lack of conflict that predicts how healthy a relationship is, but rather how the conflict is resolved.
In other words, if you're searching for tips on how to resolve conflict in your relationship, you're already on the right path. 
In relationships, conflict ranges from minor irritations (i.e. "why didn't you take out the trash?!") to significant and critical fights about needs, opinions, beliefs and values. The good news is that even when relationship ruptures occur, the event can actually strengthen your relationship. If worked on properly, a conflict can ultimately create deeper understanding between two people. Once the conflict is resolved, it can bring closeness and respect, and can allow couples to discuss and resolve issues within the relationship.
On the flip side, unresolved conflict can be destructive, cause resentment, hostility and even the end of the relationship. When criticisms or accusations are exchanged frequently between a couple, it is those very accusations and criticisms that stick. If the underlying cause of the conflict is not addressed, then it can lead to resentment, ongoing frustration and eventually emotional disengagement from one or both partners.
Some things you can do to manage small issues and prevent conflict:
Timing is everything. When necessarily, discuss the issue at a later time when you both can focus and have a constructive conversation.
Try to let go of anger regarding smaller issues.
Stick to the issue at hand.
How to resolve conflict in a relationship once it arises:
Deal with one issue at a time.
Avoid the silent treatment.
Don't ignore any issue that your partner feels is important.
Fight fair. No name calling or belittling, swearing or verbal abuse. This can escalate the situation further and really damage your relationship in the long term
Once a conflict has ended, let your partner know you are sorry for any distress caused to them by the argument. Offer your partner comfort (i.e. a hug) to bring you closer together. Remind one another that no matter what happens, you care about each other and that your relationship is more important than 'winning' the fight.
Don't forget that no matter how important your partner is to you or how much you may love them, conflict is bound to occur. When handled well, differences in your relationship can help you and the relationship to grow.
---
About the Author
Debbi Carberry is a clinical social worker in private practice in Brisbane, Australia where she specialised in relationships transformation. She has spent over ten years helping people form and maintain successful and fulfilling relationships. Debbi is the author of a short relationship guide "Is Your Approach to Relationships Healthy? 7 Questions Every Woman Should Ask Herself" and the creator of the groundbreaking online course, "Rewiring your brain for better relationships".