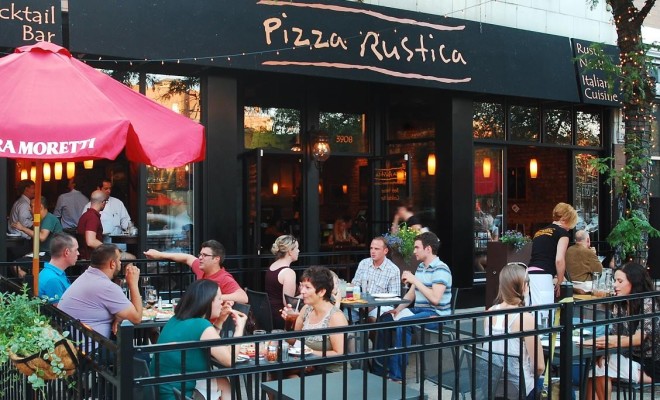 Pizza Rustica – Italian Restaurant Offers More Than Just Pizza
|
I know that I have mentioned Pizza Rustica before (included as one of 10 Chicago Date Ideas You Should Try). And this place needs mentioning again!
Be sure to continually check Pizza Rustica's Facebook and Twitter pages plus drool over their Instagram photos – they have some many awesome events and offers such as DIY Bloody Mary Bar! Plus, their new seasonal menu is out of this world. Check out these cocktails!
Read on below for a special event recap from last year…
*note – while Pizza Rustica doesn't currently offer Beer&Burgers they do have Wine Flights & Small Plates, every Monday plus Gourmet Pizza Wednesdays.  The recap below is to highlight the pure awesomeness of everything Pizza Rustica does.
I was trolling on Facebook and Twitter and noticed a post for an event a few weeks ago. Beer & Burgers.* Yes, an Italian place that did beers and burgers. They had 3 special burger options and beer tasting of 3 unique beers. Now, because I don't eat red meat, had to improvise a bit.
After wanting to attend, and not by myself, I convinced my co-worker to be my guest. We were there early, and Juliana is so warm and welcoming – she gave me a hug! My co-worker (J*) and I started with a cocktail from the wonderful Maegan, our bartender.
I had the Rye 1100 and J* had the Spicy Ginger Lime.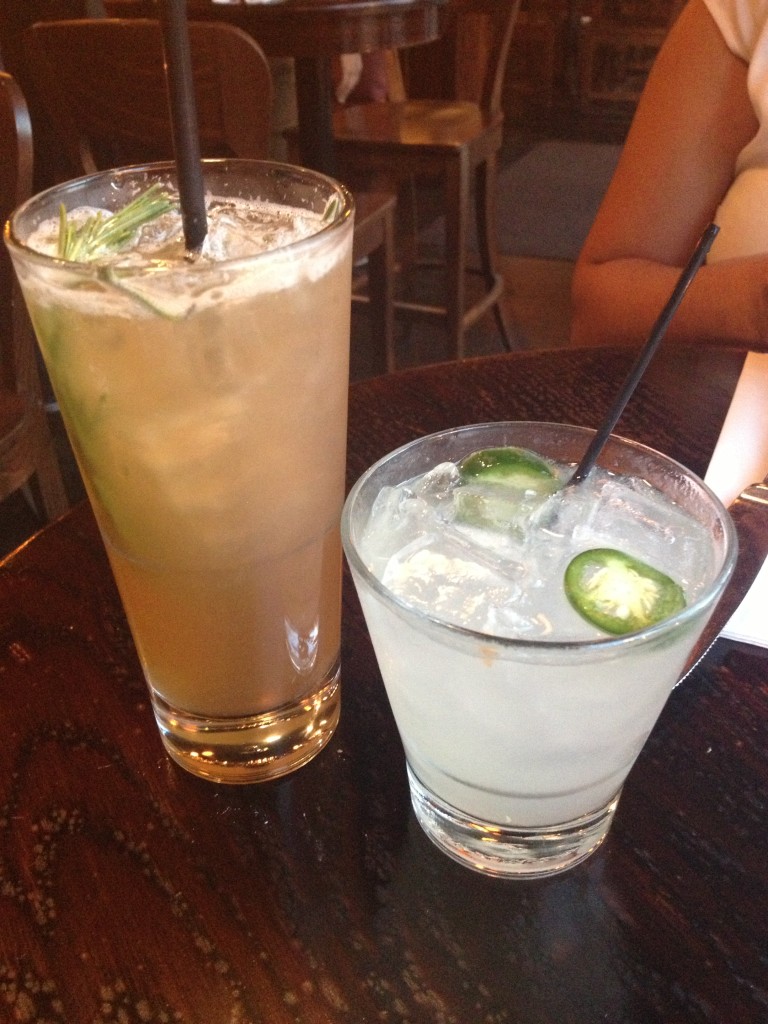 Next up, the burgers. I ordered the Mac N' Cheese burger – sans the burger. I mean come on, Mac N' Cheese in patty form on a bun. Sign me up!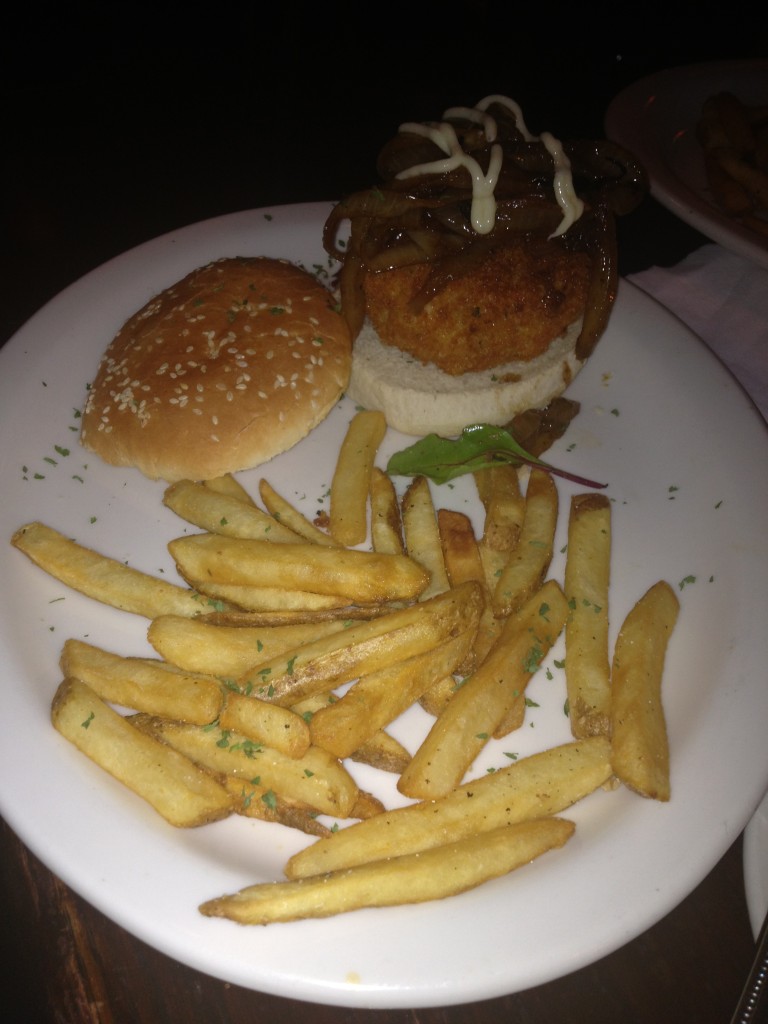 In case you were wondering, the other options of burgers were:
– Decadent Burger: half-pound Wagyu beef burger with herbed bone-marrow butter, braised pork belly, crispy onions
– Mac 'n Cheese Burger: half-pound Wagyu beef burger with fried macaroni and cheese, caramelized onions, truffle aioli
– Italian Job Burger: half-pound Wagyu beef burger with speck (Italian smoked ham), Gorgonzola, fried crispy mushrooms, arugula, San Marzano tomatoes, roasted garlic aioli
J* and I then shimmied over to the beer tasting, presented by Nick. It wasn't just a 'here are beers and enjoy' – he actually explained the beers and each individual flavor profile to us.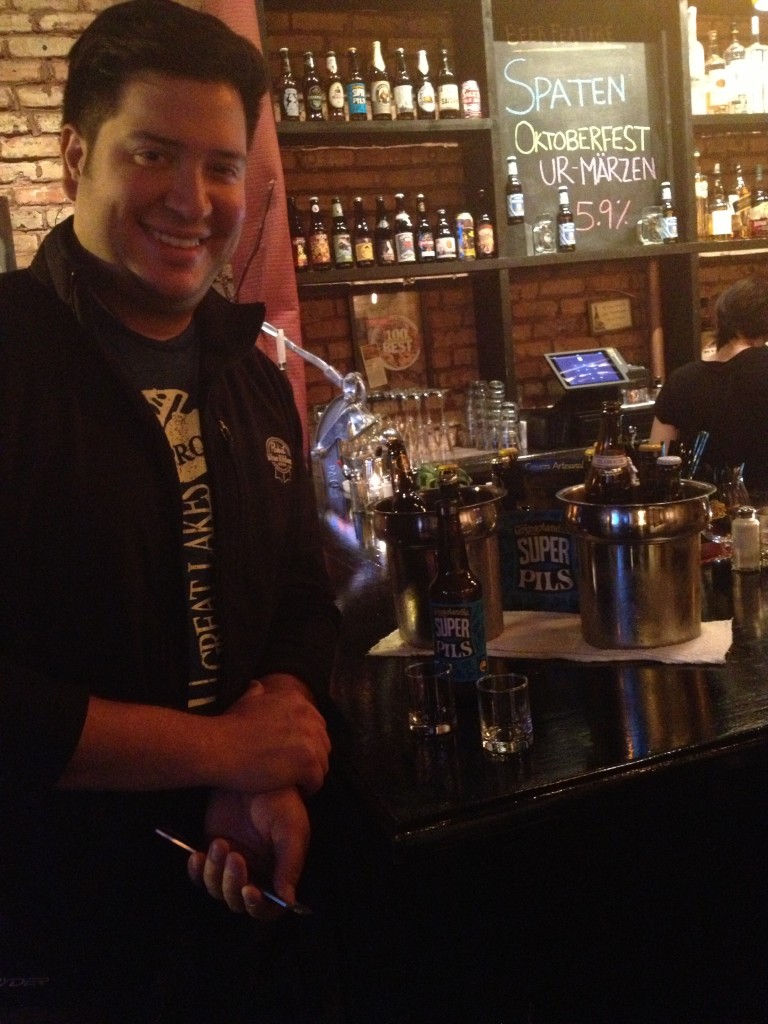 All 3 were unique and ones I have never heard of:
– 5 Rabbit Gringolandia Super Pils pilsner,
– Orkney Skull Splitter Scotch ale
– Ayinger Celebrator dopplebock
I am so glad I was able to attend the Beer & Burgers (sans burger) event – it was delicious, fun, and a quick 1.5 block walk home. Perfect way to spend a Thursday evening.
What is your favorite thing about Pizza Rustica?