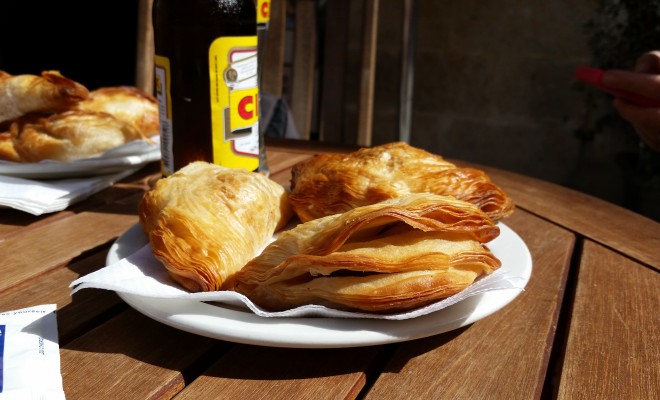 The Mediterranean Cuisine You Haven't Tried Yet – And Should
|
Prior to my first meal in Gozo, I had no idea what Maltese or Gozitan cuisine would consist of. Based on its proximity to Italy, I figured it would likely be similar to Italian food, while a friend had heard that it was similar to Greek cuisine.
Spoiler alert: we were all wrong.
I should preface this post by saying that I would not consider myself to be a foodie. While I love a variety of cuisines, I'm probably not as adventurous as many people are (I'm looking at you, bone marrow lovers). However, I decided to push myself outside of my comfort zone on this trip. I'll be completely honest – this decision was based almost solely on the fact that I was traveling with strangers – and since I was the only one from the U.S. in the group, I didn't want to come off as the stereotypical ignorant American (you're welcome, fellow Americans). 
That being said, I have to admit – I'm so glad that I stepped outside of my culinary comfort zone on this trip!
---
An Introduction To Maltese & Gozitan Cuisine
Like many cuisines from the Mediterranean region, traditional Maltese and Gozitan cuisine relies heavily on fresh, locally-sourced ingredients. Every meal I ate in Gozo and Malta made the American concept of "farm-to-table cuisine" seem laughable. Unlike in North America and most of Europe, eating fresh, local, organic food is simply their way of life – not an expensive trend only yuppies can afford.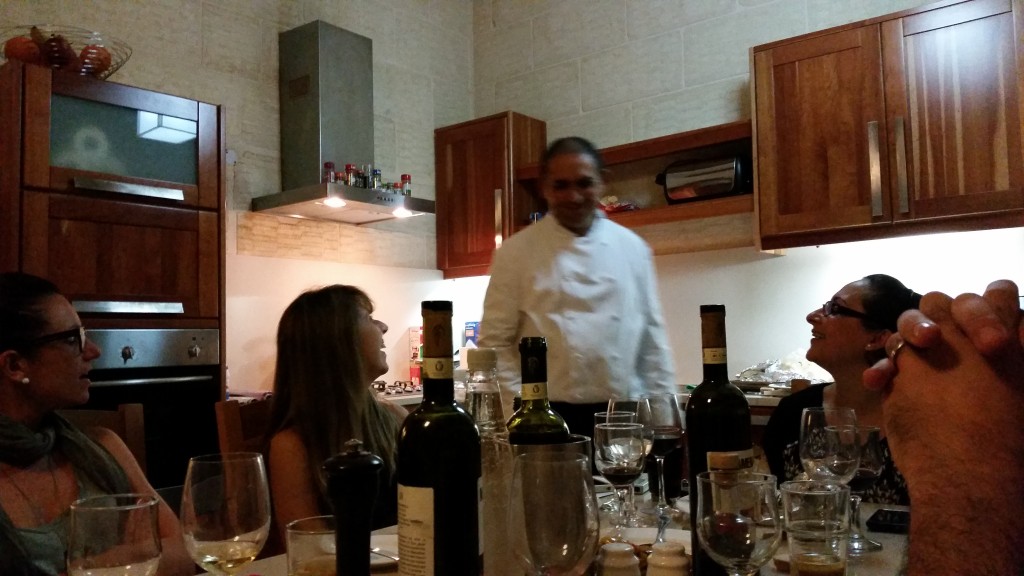 On our first night in Gozo, we were treated to an amazing multiple-course meal created by George Borg – popular local chef and author of The Gozo Table. This was truly a once-in-a-lifetime experience and a wonderful way to become acquainted with local cuisine.
To start, we were served fresh Maltese bread (Ħobż tal-Malti) with kunserva – a traditional tomato paste that is as thick as molasses, sweet and delicious spread onto bread. A platter of olives, sun-dried tomatoes a few types of goat cheese, and a few other small bites were served – and that was only the beginning.
Over the stretch of a few hours, we were served tarts filled with fish and meat, fresh fish that had been cooked in tinfoil with all sorts of herbs and tomatoes along with sides of potatoes and fresh vegetables. After the main part of the meal, we were served limoncello, traditional Maltese coffee which is heavily spiced, and dessert – panna cotta with lemon syrup and basil. This was an unexpected blend of flavors, but one of the most amazing desserts I've ever tasted – light and refreshing. I'm not exaggerating when I say that a collective groan filled the dining room when everyone took their first bite of Chef Borg's dessert!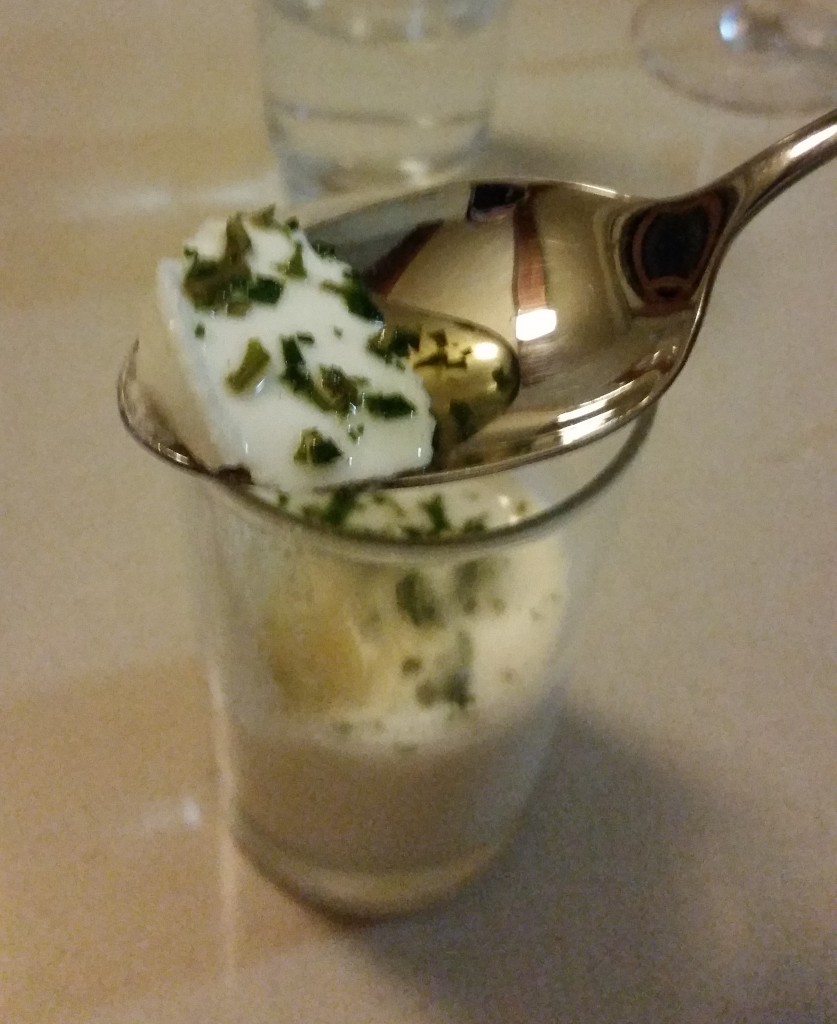 Everything Chef Borg served us was created with fresh, locally-sourced ingredients. In fact, many of the ingredients featured in our meal – tomatoes, goat cheese, olives, kunserva, wine and more – came from Ta' Mena Estate, which we later visited at his recommendation (but more on that later!)
Malta Travel Tip: Staying in a farmhouse? Consider booking Chef George Borg to cook for you in-home – it's a very special experience.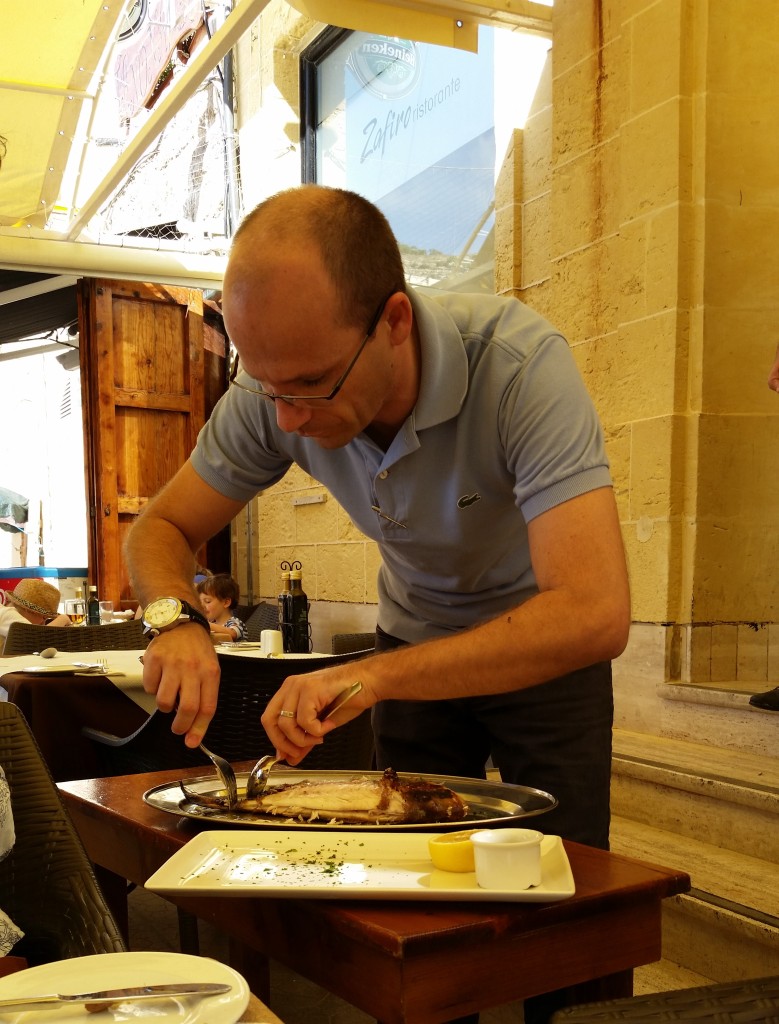 On our second day in Gozo, we were taken to Zafiro Restaurante, which is beautifully situated on the Xlendi Promenade. The patio offers a beautiful view of the sea, making it the perfect location for a relaxed meal.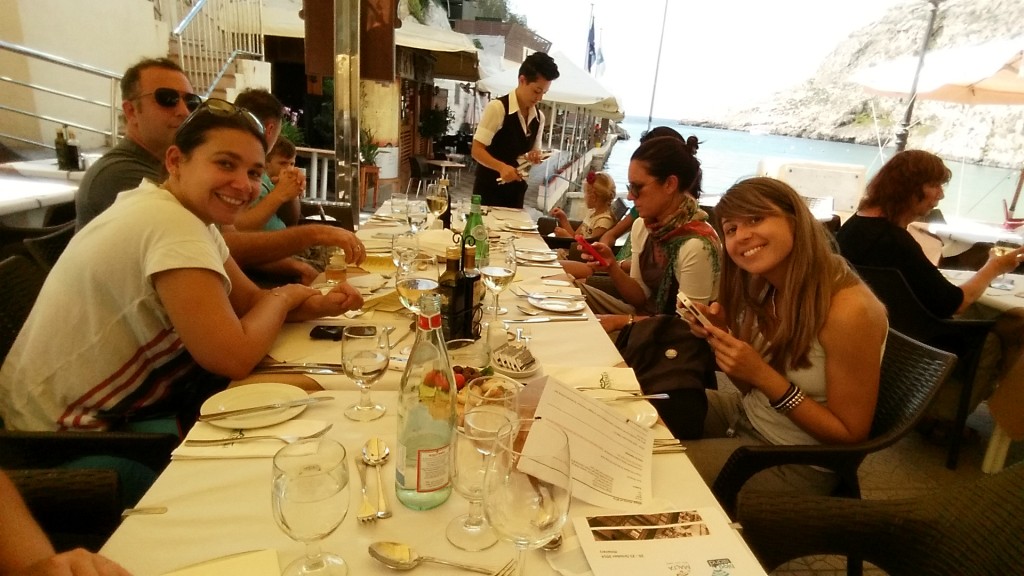 The menu at Zafiro is similar to most Mediterranean cuisine, with a distinct Maltese twist. From their three course menu, I selected pumpkin soup, roasted chicken with Sicilian pistachio sausage and vegetables. Admittedly, I filled up on bread before I'd even received my soup – the bread served was some of the best I've ever had. As with the previous night's meal, everything was created from fresh, locally-sourced ingredients.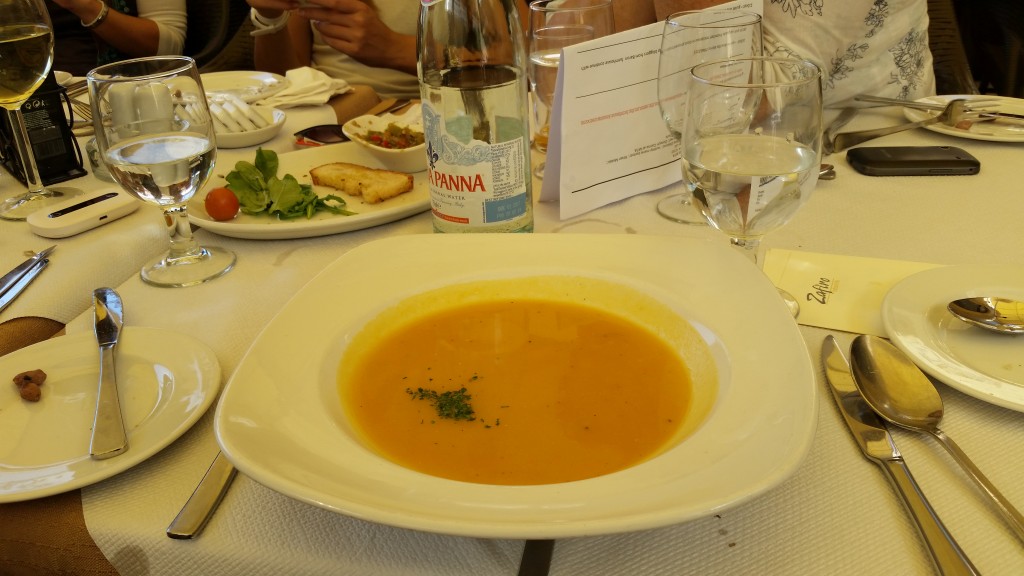 ---
Maltese and Gozitan Culinary Staples
Tomatoes and Goat Cheese
I admit: I'm generally not a fan of cheese or tomatoes outside of grilled cheese and tomato soup (I'm only half-joking), although I do enjoy the occasional Caprese salad. However, I fell in love with the combination of fresh tomatoes and goat cheese that was served with many of our meals in Gozo. I typically avoid eating tomatoes in the US because I typically find them to have a strange flavor. However, I couldn't get enough of Maltese tomatoes and goat cheese (Ġbejniet). They both taste wonderful alone or with Maltese bread.
Goat Cheese Ravioli
While we're on the topic of goat cheese, we must talk about Gozo's wonderful goat cheese ravioli. Forget your typical ricotta filling – ravioli stuffed with goat cheese is wonderful. We had the opportunity to visit Ta' Rikardu (located in the Citadel in Victoria, Gozo), meet the lovely Rikardu himself and try some of his famous ravioli, which is filled with delicious goat cheese that is made daily on his farm. While there, we also sampled Ta' Rikardu's delicious Gozitan Platter (which is a meal in itself!) and two desserts featuring fig and pistachio.
Gozo Travel Tip: Visiting with children? Rikardu offers farm tours that allow you to make your own goat's cheese! Check out this post from Eat Like a Girl for more info. 
Pastizzi
The pastizzi is to Malta what the hot dog is to Chicago: it's popular, it's delicious, it's available everywhere, and if you go to Malta and don't try one… well, what are you doing with your life? Pastizzi are savory filo pastries filled with either ricotta or peas – definitely not the healthiest meal option, but absolutely delicious.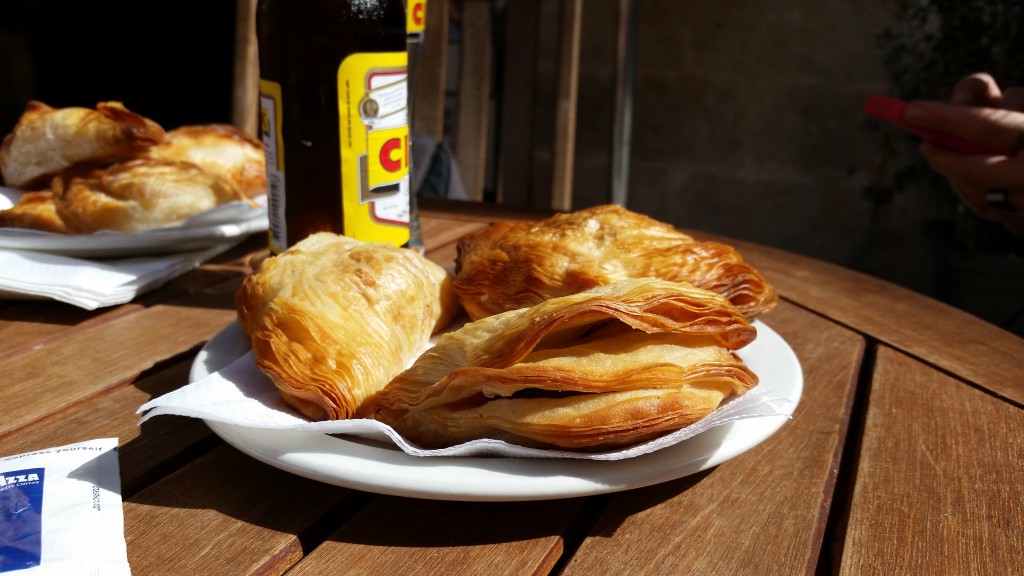 There are Pastizzerias located throughout Malta and Gozo, and pastizzi are surprisingly cheap – always less than one euro each – a few we sampled were a mere .35 each! When trying pastizzi for the first time, I recommend trying out a few fillings and see which you prefer – most of my travel mates preferred the ricotta filling, however, I loved the pea filling, which I wasn't so sure I'd like!
Maltese and Gozitan Desserts
Desserts in Malta and Gozo are quite different than the ultra-sweet dessert options Americans are accustomed to. Dates and figs are commonly used in baked goods, and a popular item are cookies that are quite similar to the Fig Newtons that Americans are used to (but better). Imqaret (date-filled pastry) is also quite popular. I didn't have the opportunity to try it, but Matt Long of Land Lopers offers up a pretty good description.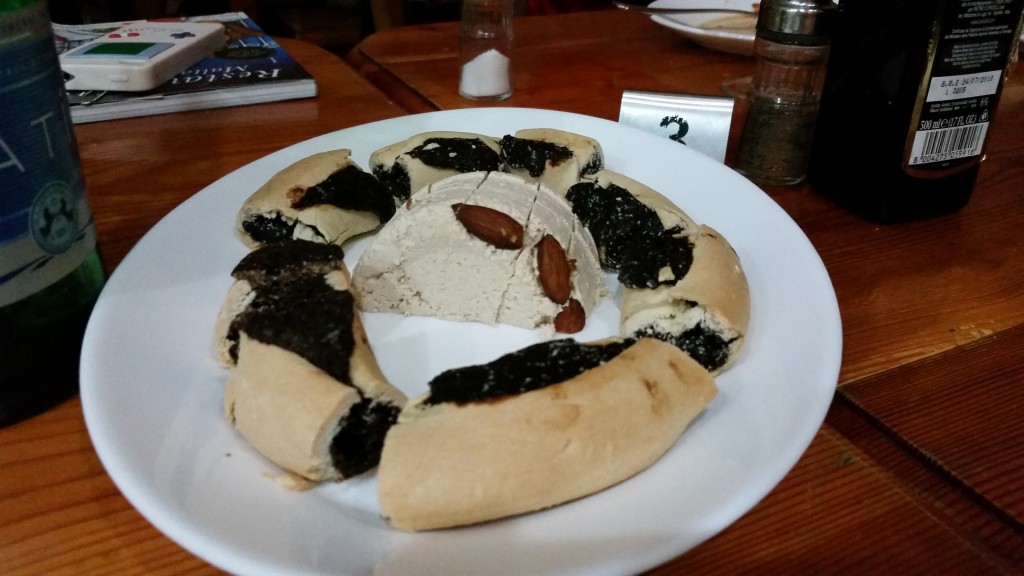 Helwa Tat-Tork (the Maltese version of Halva) is also quite popular. We had the opportunity to sample pistachio-based Helwa Tat-Tork at Ta' Rikardu, and it's unlike anything I've tried before – the taste was similar to peanut brittle, but the consistency and mouth feel was more like fudge.
---
Try Maltese and Gozitan cuisine at home
If you're looking to try Maltese cuisine at a restaurant, you may have to wait till you visit Malta (which you should do – now!) as I'm unable to find very many Maltese restaurants in the US. However, that shouldn't stop you from creating a meal featuring the foods of Malta and Gozo in your home! We've created a menu for you to try – click each for the recipe. Several of these items are available online from the wonderful Gozo-based store Jubilee Foods and can be shipped worldwide.
* Indicates an item available online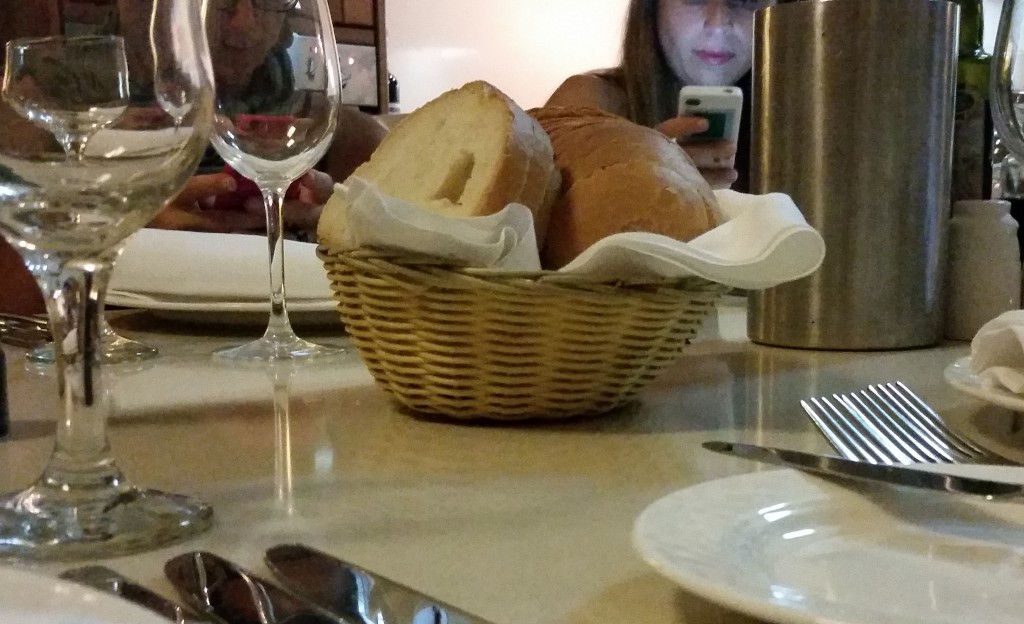 Sample Maltese / Gozitan Menu:
Appetizer Course
Gozitan Platter (Fresh goat cheese, peppered goat cheese*, fresh tomatoes, olives, sun-dried tomatoes)
Maltese bread (Ħobż tal-Malti) served with Kunserva* and pure EVOO*
Main Course
Ricotta Pastizzi
Pizelli (Pea) Pastizzi
Dessert
Imqaret

Helpful resources:
---
Recommended Restaurants In Gozo and Malta
Planning a visit to Gozo and Malta? These are the restaurants you'll want to visit.
Ta' Rikardu
Traditional Dining
4, Triq il-Fosos, Ċittadella
Victoria, Gozo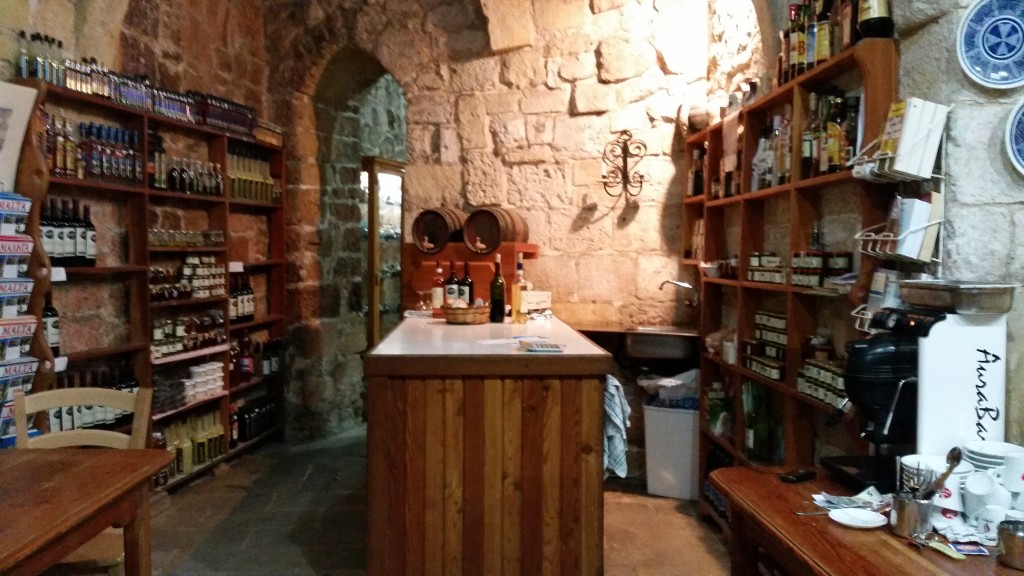 Traditional Dining
Xlendi Promenade
Xlendi, Gozo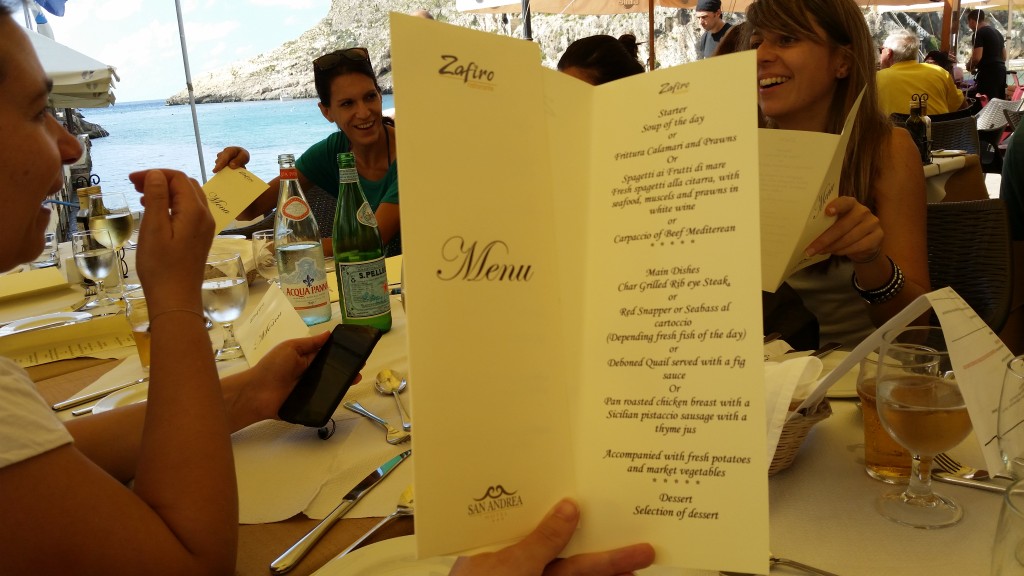 Ta' Mena Estate
Tasting and Tour [reservations required]
Rabat Road
Xaghra, Gozo
Caffe Cordina
Cafe / Pastizzi
244 Republic Street
Valletta, Malta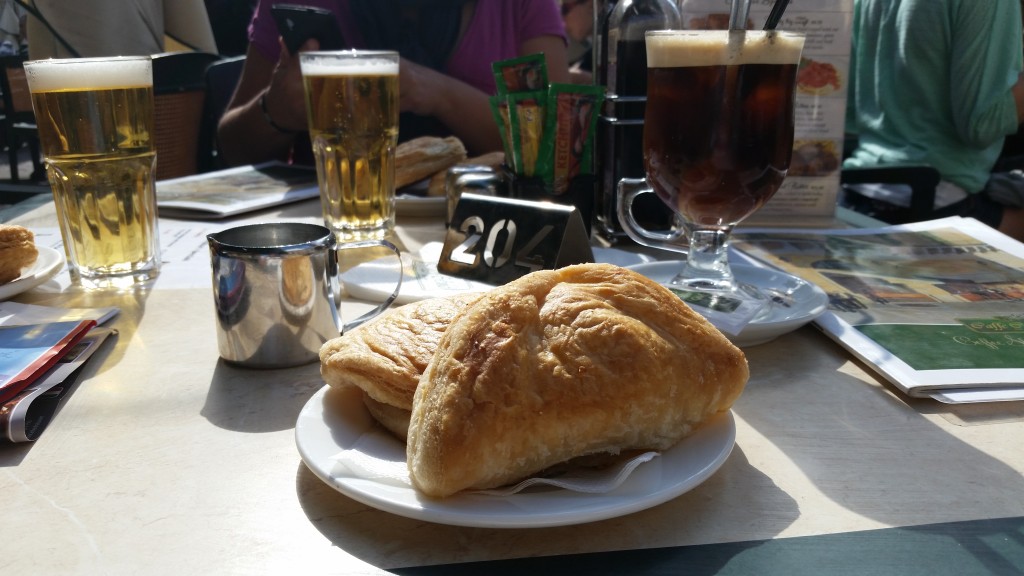 Crystal Palace
Pastizzi
84, Triq San-Pawl
Rabat, Malta
---
Disclosure: My trip to Gozo was sponsored by the Malta Tourism Authority. However, everything within this post is based on my own personal experiences and opinions. To learn more about the trip, click here.