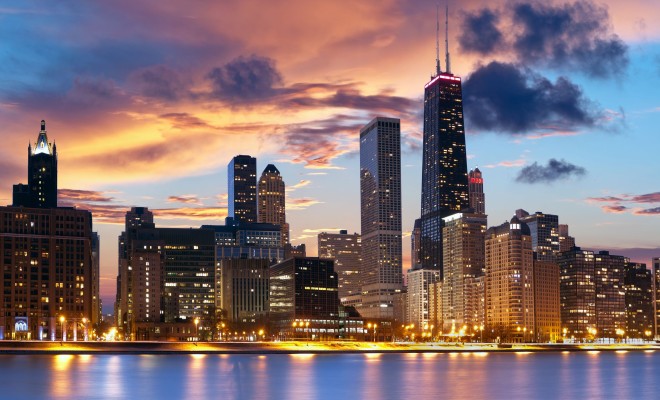 10 Chicago Date Ideas You Should Try
|
Looking for Chicago date ideas? I don't really go on dates – partly because I don't really get asked out on dates. But that's beside the point.  Despite me not actually going on dates, I do have a 'bucket list' of date ideas to do in Chicago. Why keep this list to myself?  Better to share it with those who are lucky enough to actually date.  Without dragging this on any more…I present to you…
10 Chicago date ideas you should try: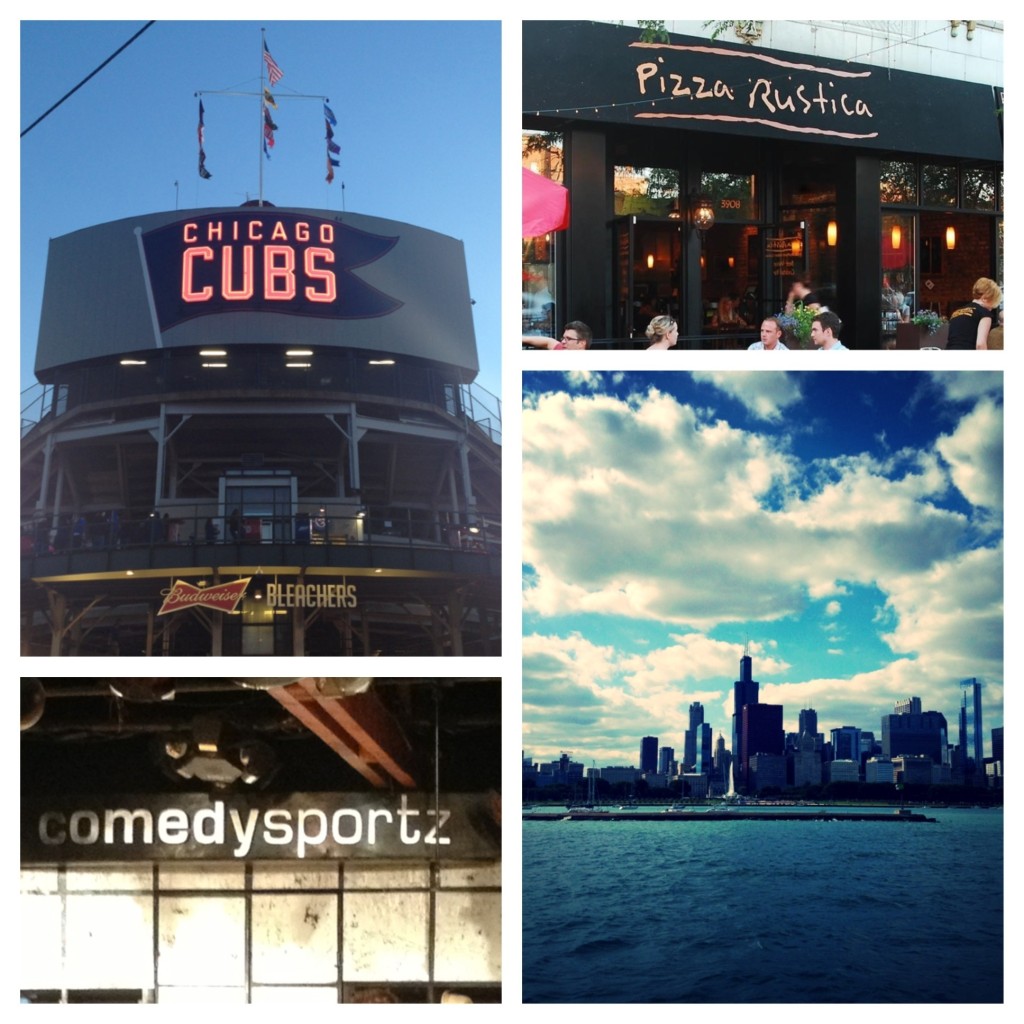 1. Drinks at the Signature Lounge
At least to use the lady's room and enjoy the view. I'll be honest, I have never been here – but reviews and posts abound that not only are the views fabulous (especially from the lady's room) but for the price of admission to the John Hancock Observatory (I'm old school and still refer to it as that – although now is called 360 Chicago) you can get a drink just one floor below. I'll cheers to that!
2. The Chicago lakefront path
Walking or riding along the path is awesome, but pretty much limited to 4 months out of the year. I'm not much for physical activity, but a late evening stroll along the lakefront (perhaps not in high heels) is something worth the exertion.  On any evening where the weather is gorgeous, with the sounds of the water and hopefully a fun/attractive guy…yah, sign me up for that.
3. Sports game
Cubs (or Sox), Bears, Bulls, Blackhawks… Chicago has to be one of (if not THE) greatest cities for sports fans.  From the Cubs (I'm partial as I live a block away), to the Bears, to the Bulls, to the Blackhawks and more, attending a sporting event for a date is a bases-loaded, home run of a good time.
4. Museums
Get your inner geek on. So. Many. Options. The Field Museum, Museum of Science and Industry, Art Institute of Chicago, Adler Planetarium, Shedd Aquarium, or Chicago History Museum, among others. Not only can it be a good date, but you can learn something too!
5. Lincoln Park Zoo
Lions and tigers and bears, oh my! Who doesn't love unleashing their inner child and wandering through a zoo, admiring the animals?  The Lincoln Park Zoo is free and it's one of the oldest zoos in the United States. Definitely great for an on-a-budget date. Plus, it has penguins. Come on, penguins!
6. Pizza Rustica
Because yes! If a trip to Italy for a date is out of the question, try the next best thing!  A wonderful dinner date at Pizza Rustica.
7. Gelato or ice-cream tour
Mmmmm, sweetness Continuing with the Italian theme (because who doesn't love Italian)…I love gelato (and ice-cream).  There are many delicious and local places in the city that can satisfy any sweet tooth:
Or if you'd rather do a casual night in, there's nothing wrong with sharing a lil Ben & Jerry's on the couch while watching something on Netflix.
8. River cruise tour
Learn about the awesome history or architecture of Chicago I've actually done this (not on a date) and really enjoyed getting to know the city from a different perspective.  Plus, there are drinks available on the boat so there's that… Here are some to check out:
9. Comedy or improv show
Get your laugh on. The Laugh Factory. Zanies. Second City. IO. Chicago is home to a lot of comedy and improv theaters (and talented folks at that). What better way to spend a first or second date than laughing your way through it?
10. Psychic or tarot reading
If you didn't laugh enough at a comedy or improv show… I suggest this in jest, as it could be rather entertaining to go to a psychic or take part in a tarot reading. Who knows, maybe some of the predictions might come true!
And there you have it – 10 Chicago date ideas.  Enjoy all 10 with the same guy or spread the wealth. What are some of your favorite things to do on a date?