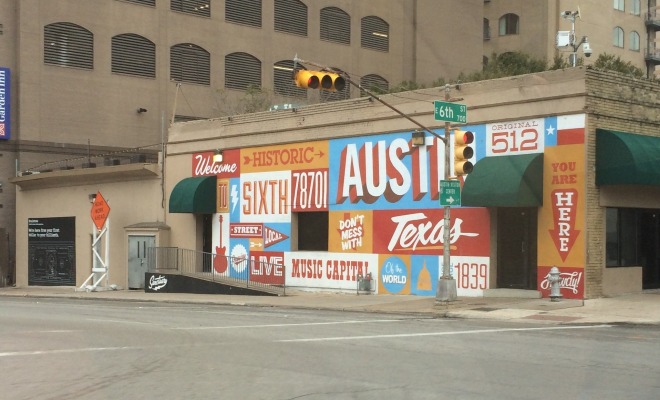 3 Days In Austin, Texas
|
Back in November, I spent three days in Austin, Texas for a girls' weekend getaway. Although Mother Nature had other plans (it was cold, even by Chicago standards), it was still a fantabulous time.
Day One
I took an early flight from ORD > Dallas > Austin. Luckily, three of us were landing all around the same time, despite flying on three different airlines. Our 4th friend picked us up and we headed straight to Nutty Brown. This quaint, Texan cafe on the outskirts of the city can make any big city girl happy (those cocktail prices?! I'll take two, please!).
We went here because it was only five miles from our next (and most important) destination: Deep Eddy Vodka Distillery & Tasting Room, because every good girls weekend begins with going directly to drinking from the airport, right?
Deep Eddy Vodka is now my favorite! It's an awesome place (I've learned it was recently opened), the staff was friendly and knowledgeable. And well, being from Chicago, the prices were mind-bogglingly awesome.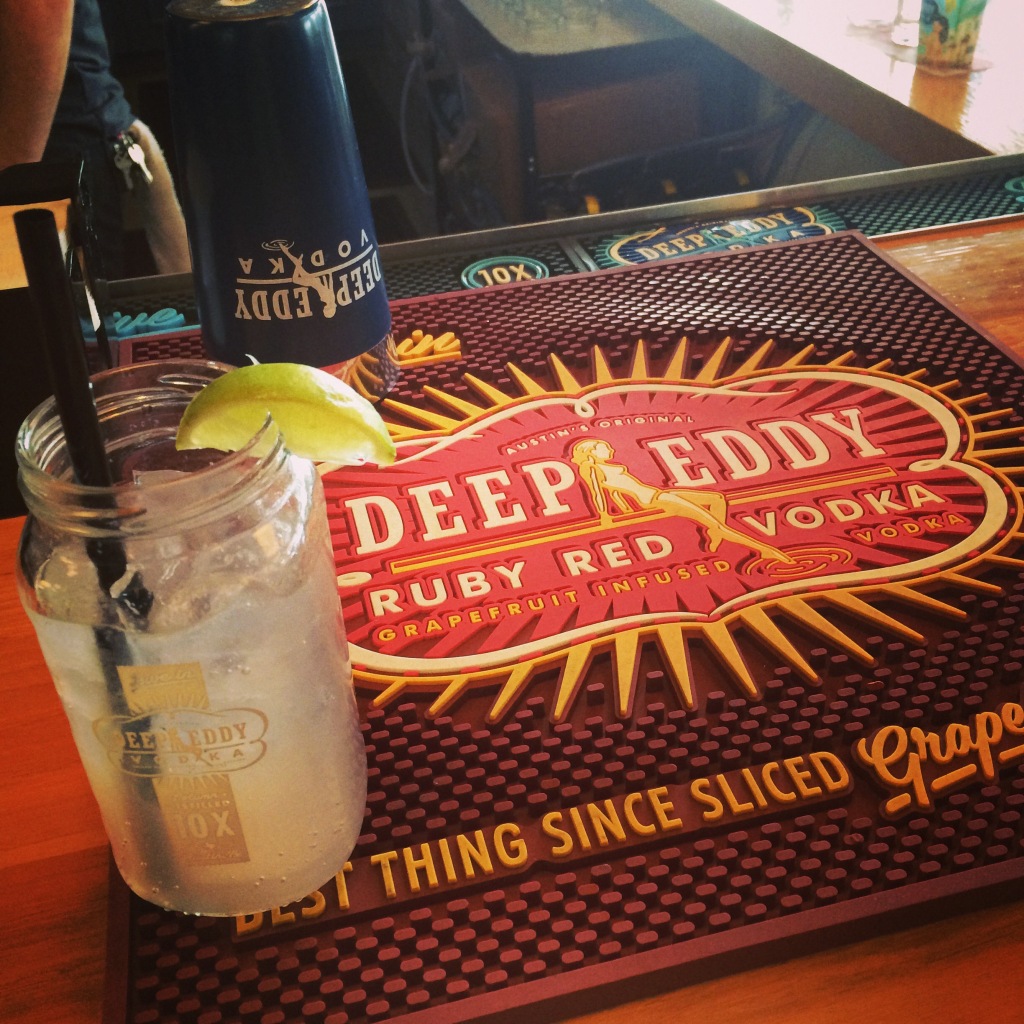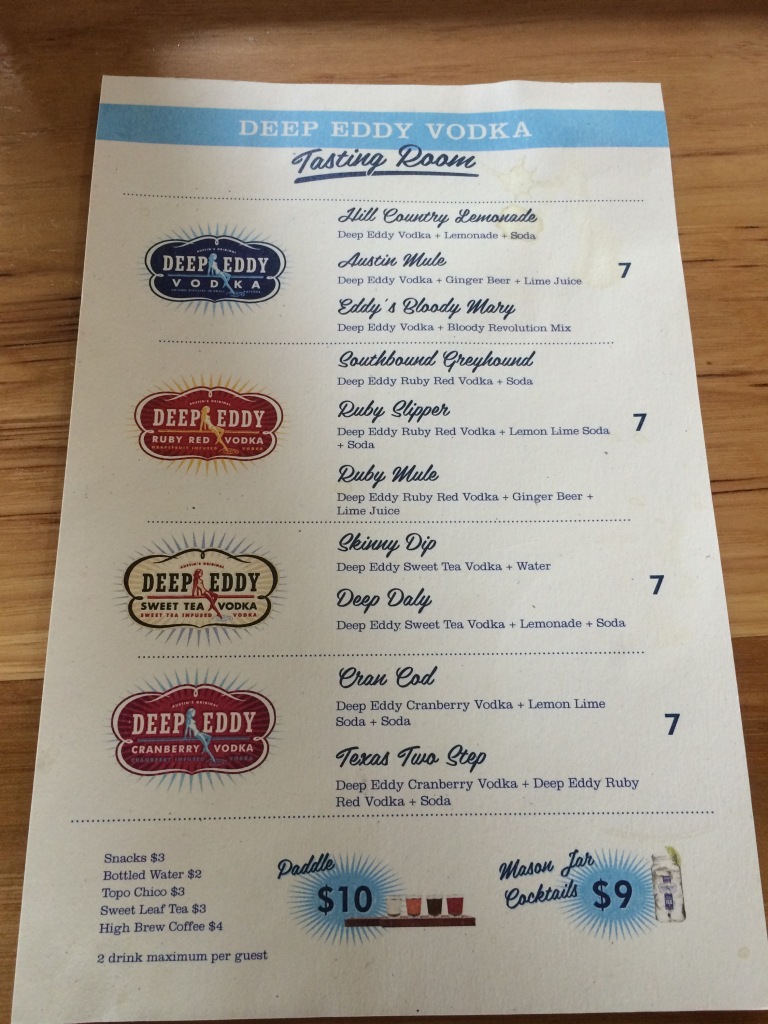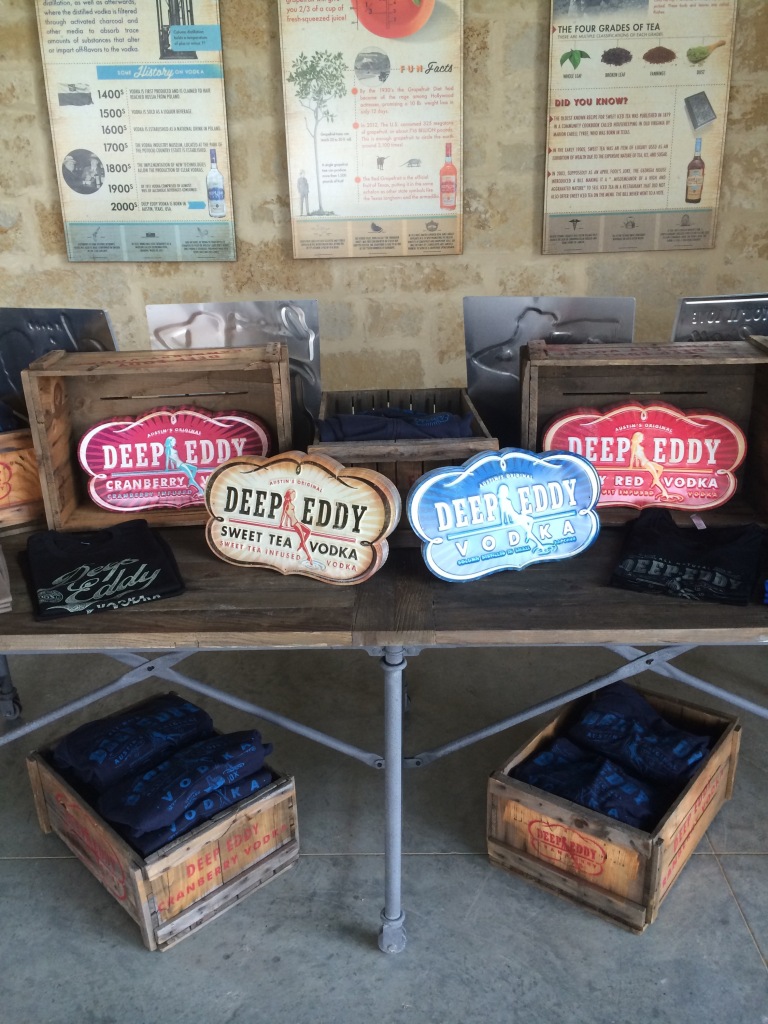 Not to mention, I had to purchase this t-shirt that was practically MADE for me.
After two drinks there (yes, it was a two drink maximum) we headed back to the place we were staying. We lucked out, as our travel mate's sister-in-law had a larger than average, gorgeous new house less than five miles from the famed South Congress Avenue district. But first, we did stop for a bottle of the Deep Eddy Ruby Red Vodka and mixers to enjoy a beverage while getting ready to head to dinner.
Dinner was at Benji's Cantina where my friend had some ex co-workers that joined us. It was quite busy, but luckily the upstairs rooftop was open. It was frigid at around 40 degrees, but I'm from Chicago and there were heat lamps, so we survived! From the chips and salsa to the queso to the fajitas to the cheesecake, everything was delicious.
I highly suggest that you wear comfortable pants because you will be stuffed! Oh, and definitely try the Pepino Endiablabo cocktail while you're there.
After dinner, we walked across the street to The Dogwood (fun fact: it's owned by the former two-timing Bachelor Brad Womack). We enjoyed a corner booth (where we may have pretended it was VIP), with tasty drinks.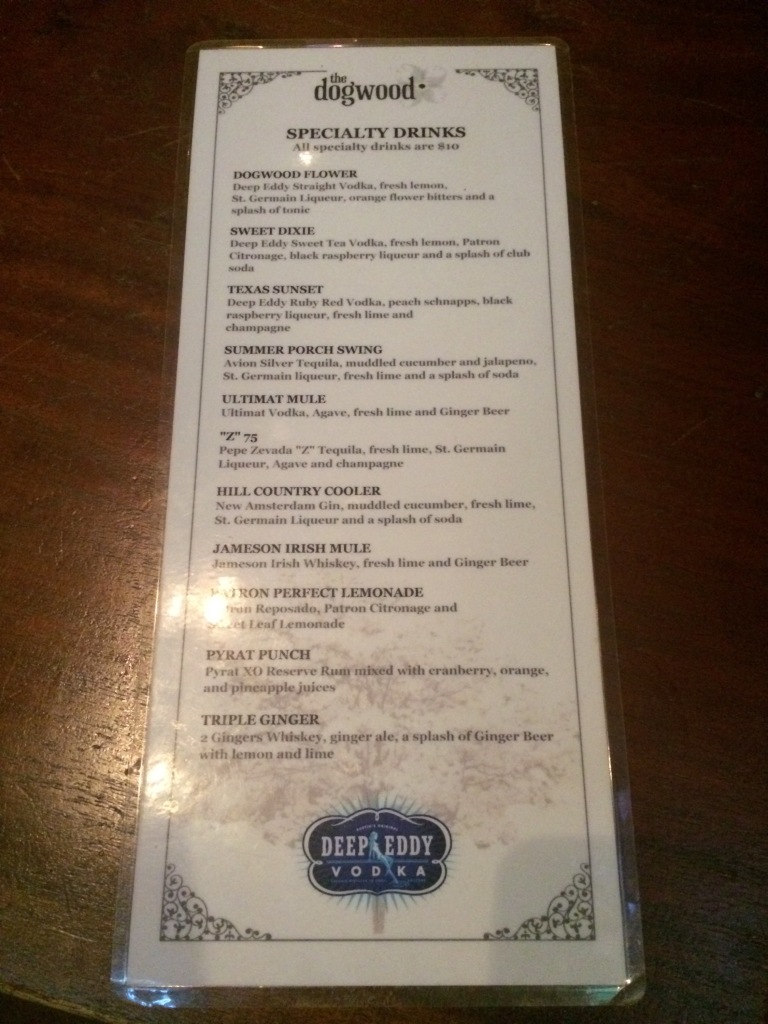 …and some DIY entertainment. I had specifically purchased some funky print pants that we dubbed fancypants.
Next up on the to-do list was supposed to be a bull-riding adventure at Rowdy's –  however, I passed on that option and we all headed back to the house for a good night's sleep.
Saturday
Our plan was to do brunch at South Congress Cafe (yes!) I've heard this is a popular place. Not a lie. We did have to wait a super long time for a table (I think I nibbled at my arm I was so hangry!) but finally, FINALLY five of us squeezed into a booth where we all sipped on mimosas and devoured food.  It's definitely worth the wait.
After the semi-food coma, the five of us went to get a lil' mani action.  Luckily a friend's sister-in-law recommend a place.  It was a small place but packed with patrons (good sign that it must be worth it).  Now, I admit that I do my own nails every Sunday so had no idea what to expect.  A little massage action, lotion, neck rolls. The whole shebang! Also being from Chicago, I expected pricey services. Nope, Austin has stolen my heart, and not my wallet.
The original plan was to stroll along the downtown area and shop. Unfortunately, for us, the weather was less than agreeable so we ended up at a Doc's Bar for day drinking round two.  This is where I fell in love with Shinerbock Holiday Cheer.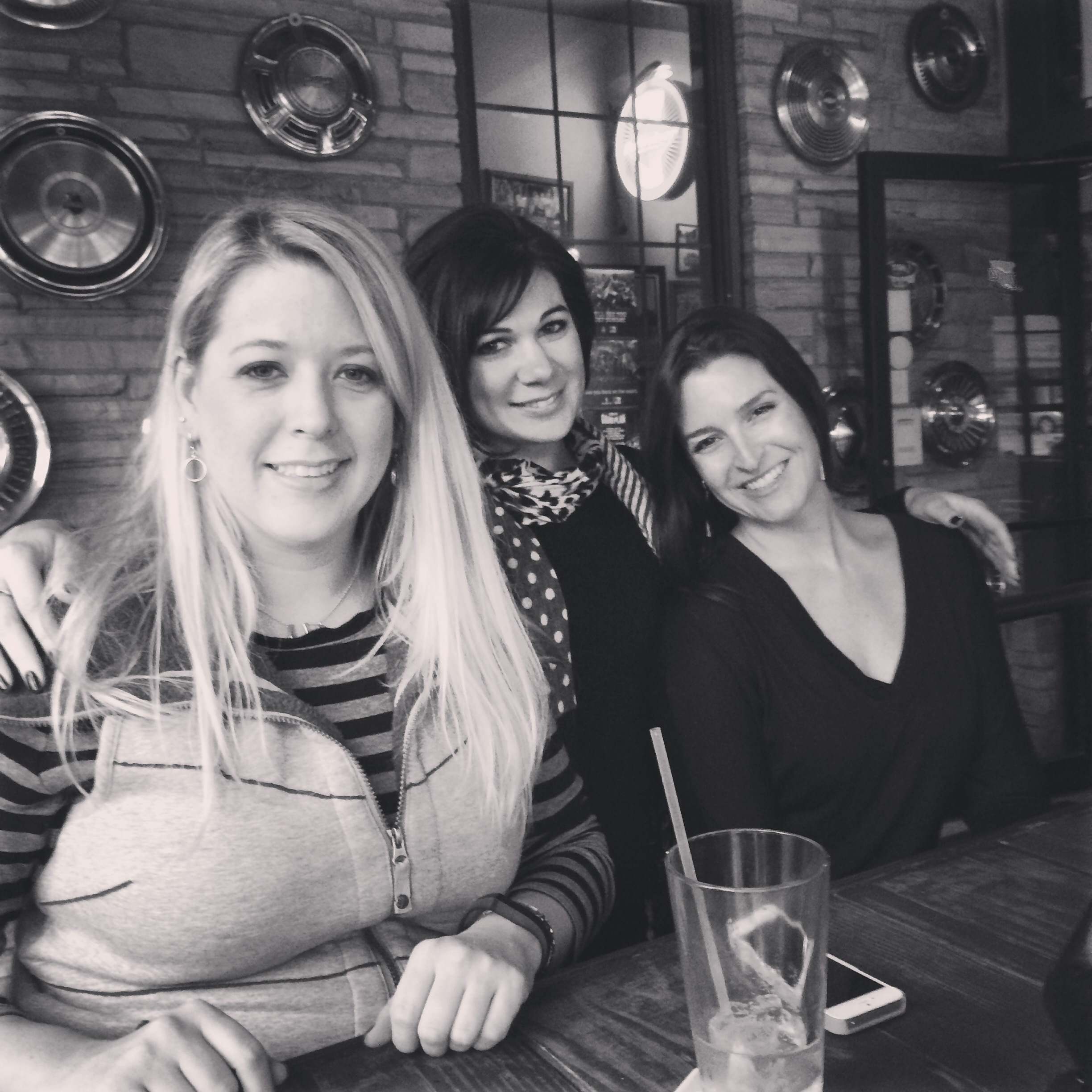 This also led to discussions about tattoos.  I do not have any tattoos (because I never knew what I wanted or where).  Leave it to a few drinks in Austin on a Saturday afternoon to make progress, but more on that later.
We all eventually headed home to start getting pretty for dinner (and of course enjoying some Deep Eddy vodka drinks while putting my face on). Decisions for restaurants went back and forth and finally settled on Vespaio.  A cute lil' Italian place, with good food.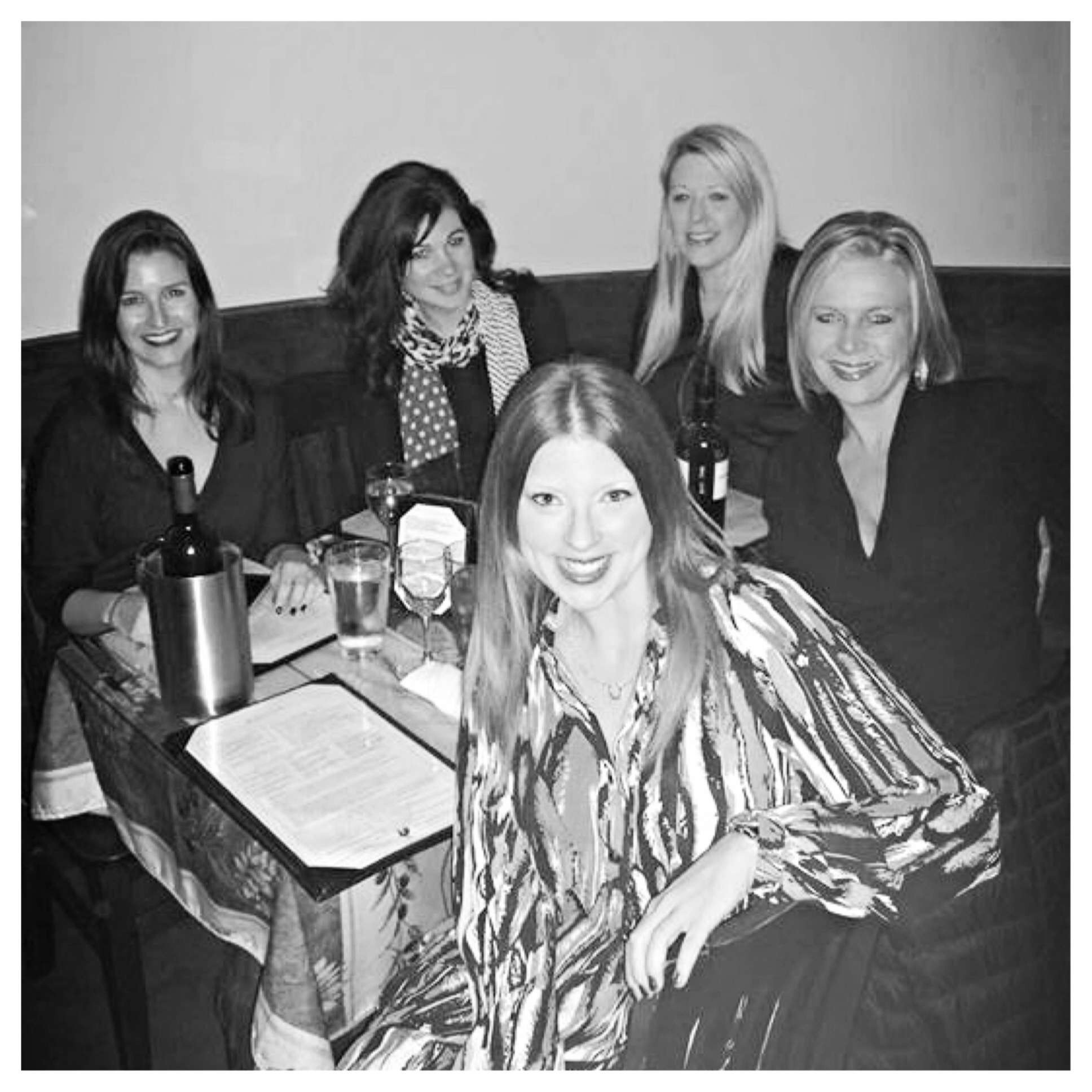 And again, expecting Chicago prices for good Italian food, I was pleasantly shocked. Practically half as much as I expected the bill to be.  That just meant less guilty conscience for the round of drinks…at CU29 bar. One of the gals was friends with the head bartender, and let me tell you, this place….the drinks…please open up a location in Chicago!  I enjoyed the Samoa Martini. (Take a minute, wipe the drool from your face). It was literally that good; liquid girl scout classic that was so rich and creamy it could have been dessert. Melissa had the Carrot Cake Martini. Again, wipe the drool because this concoction should be illegal it's soo good. Real whipped cream on the rim. Don't even think about the calories.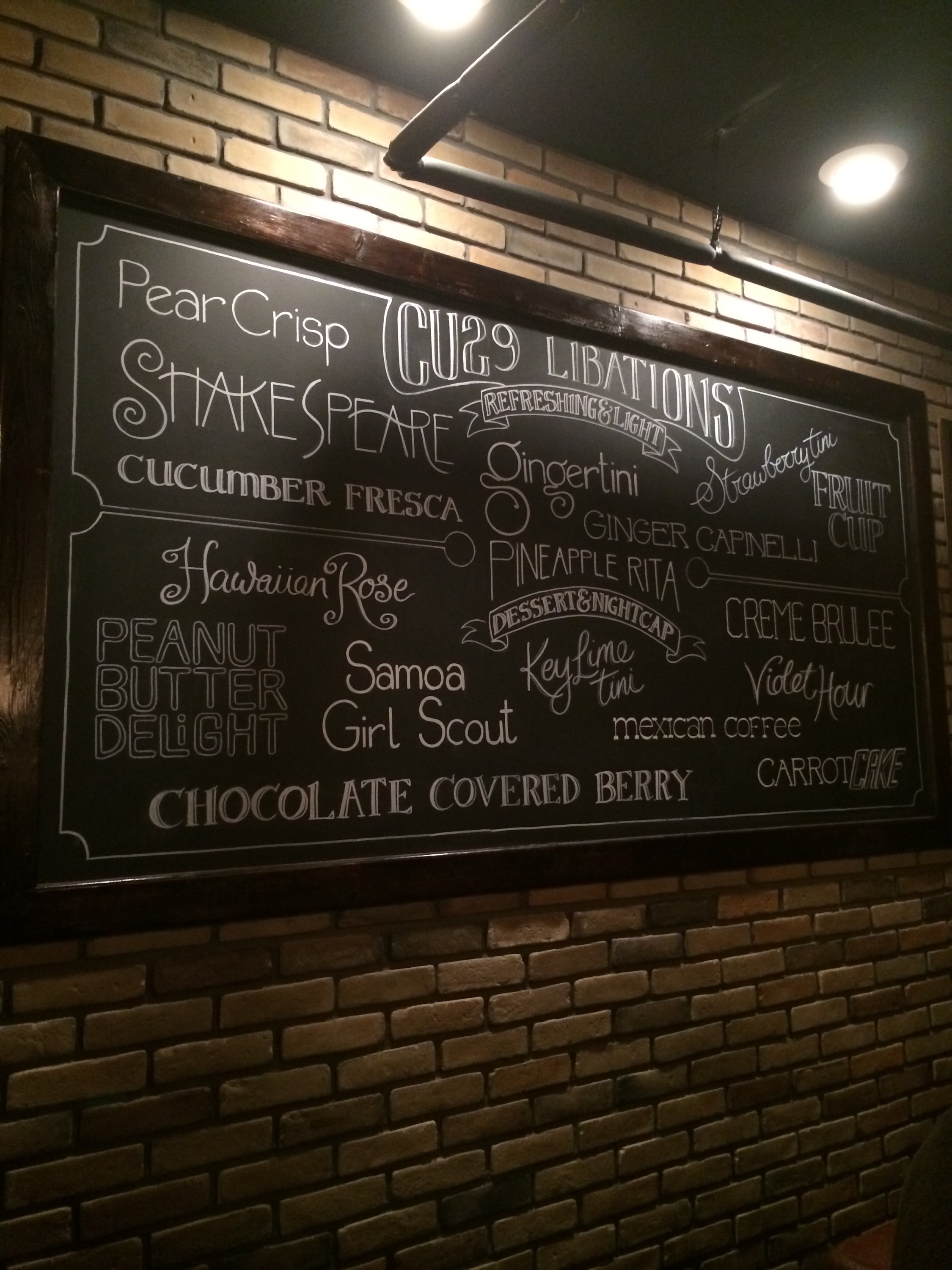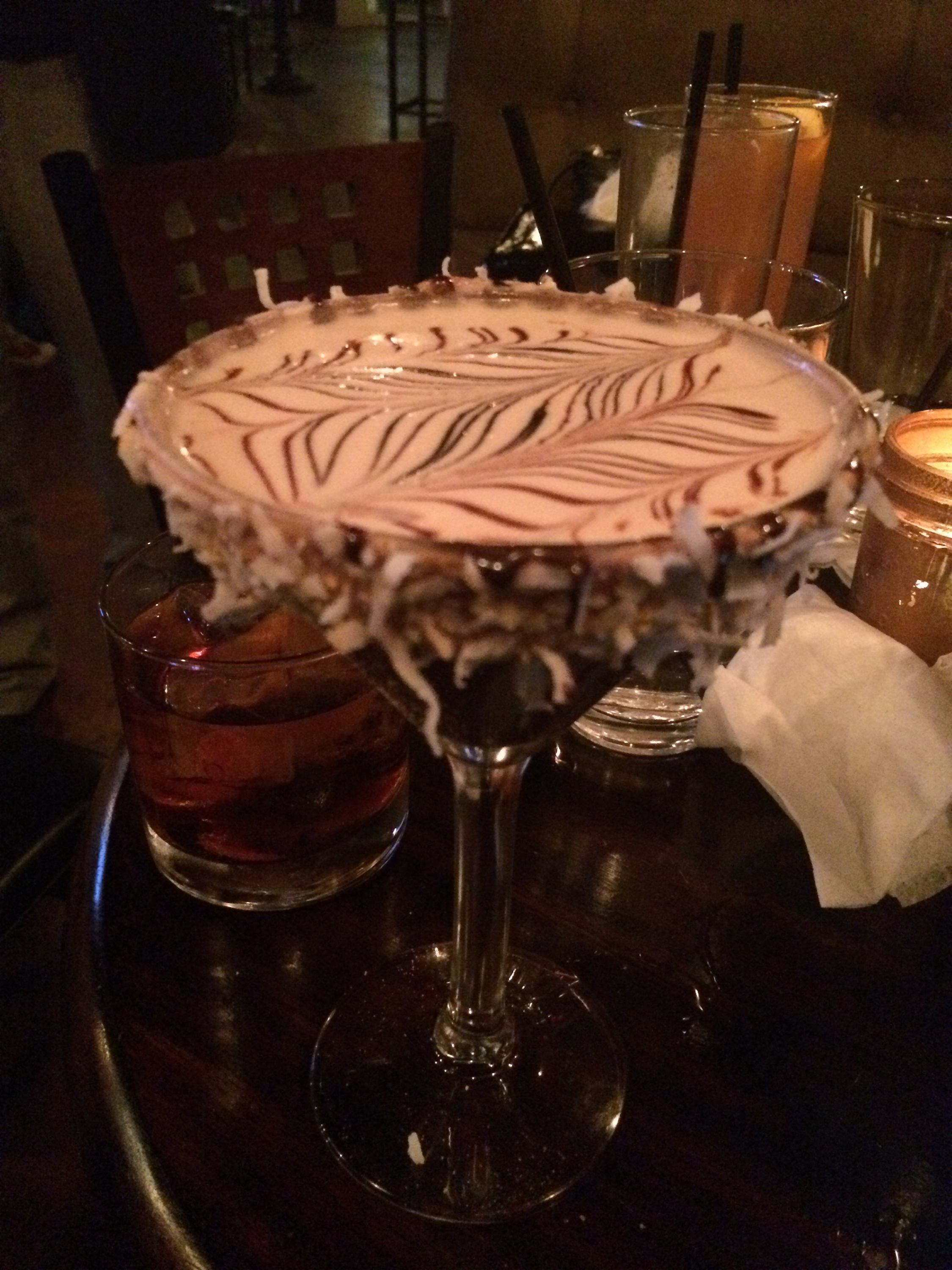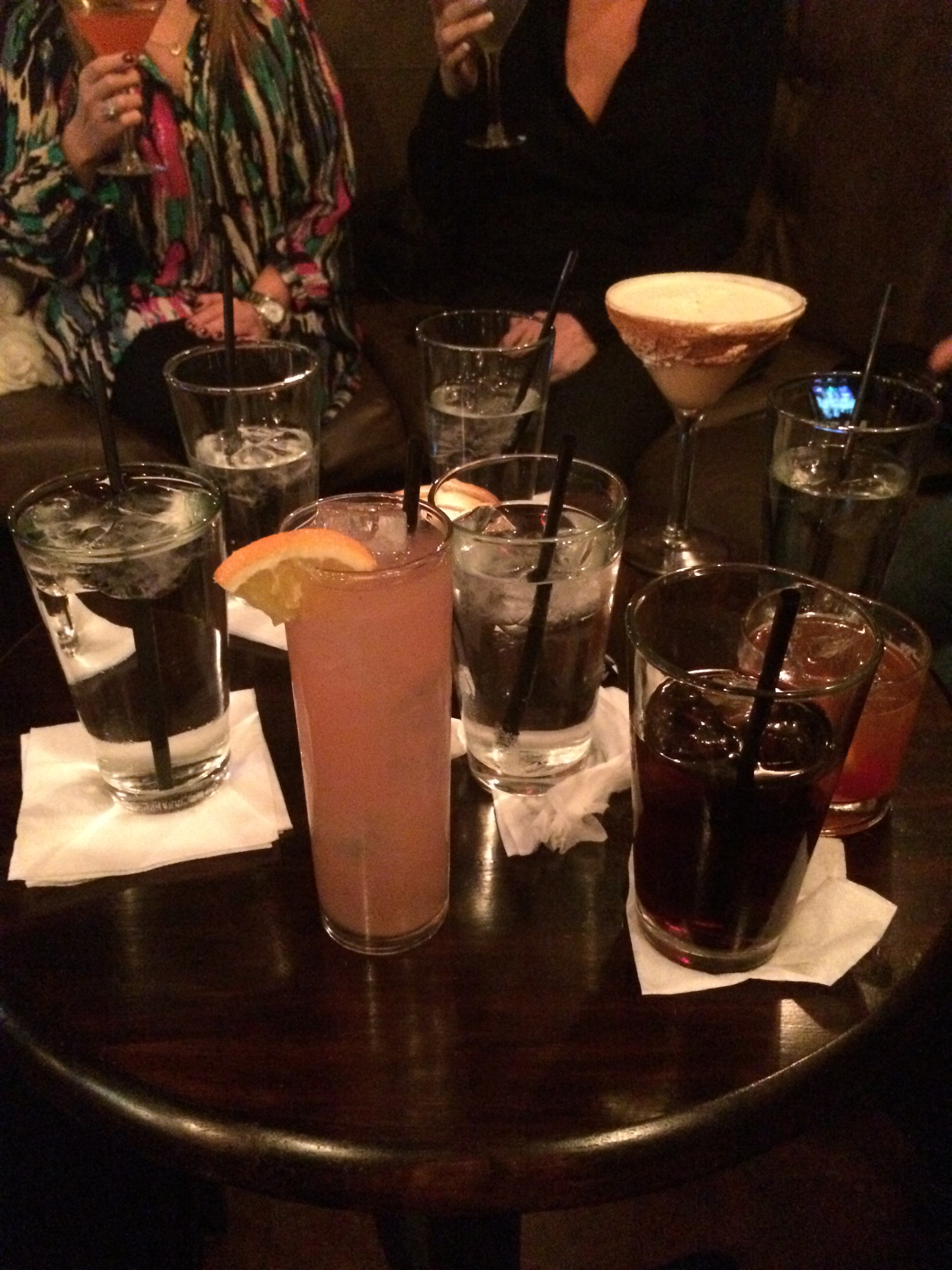 And then, after the sweet smooth libations, tattoo time!  A tattoo was settled on – design and location. We walk into the place and I was mesmerized.  I begin asking a lot of questions…as Melissa was getting her's applied. And yes, sorry to disappoint, but I half chickened out as I couldn't 100% decide on how I wanted the tattoo to be (i.e. text/script vs symbol).  I do know I want it on the back of my neck.  Stay tuned as hopefully someday soon I'll break my tattoo-virginity!
We walked down 6th ave – which reminds me of a vibier version of Bourbon street and soaked in the glorious atmosphere.  It finally stopped raining and despite Austin being in a deep freeze (no joke, like 35 degrees) it had warmed up a bit to 45 degrees and well, for us Chicagoans, it was practically summer temps.
All in all, an enjoyable and entertaining (albeit calorie-ridden) Saturday evening.
Sunday –
After sleeping in a bit and doing the final packing up we headed to Frank's for brunch. This place…is pure fabulousness. The vibe. The food. The drinks. Couldn't get enough!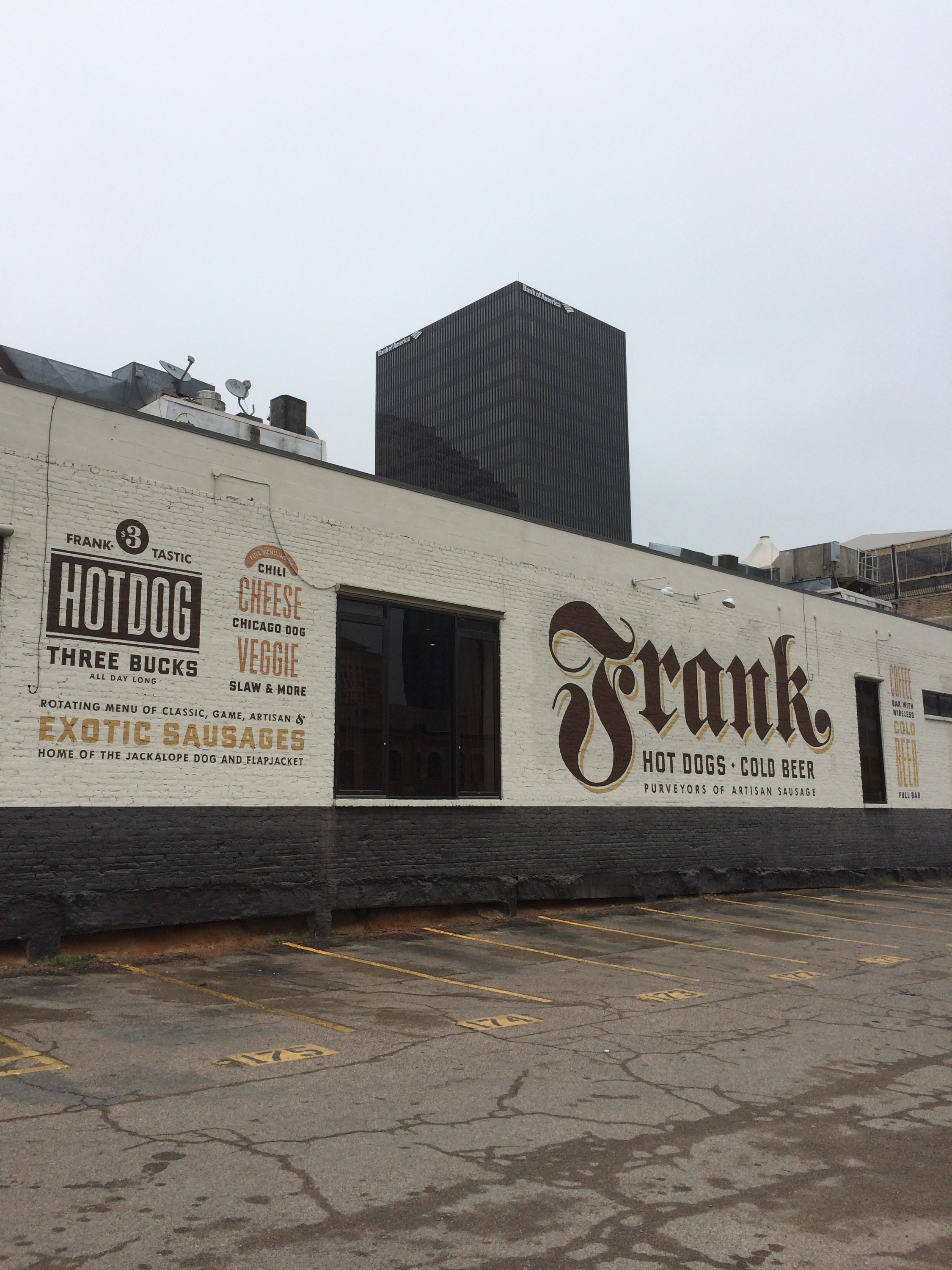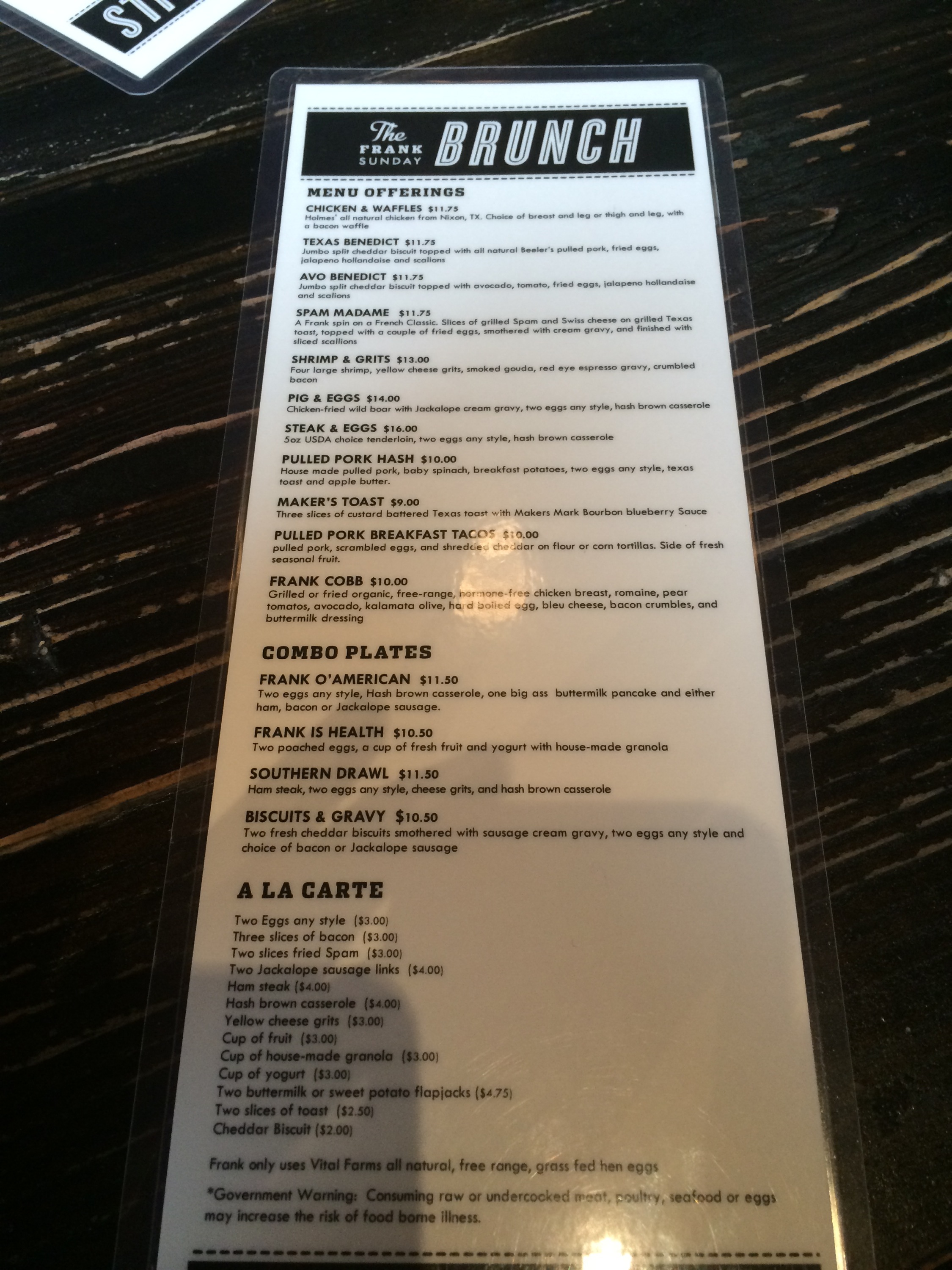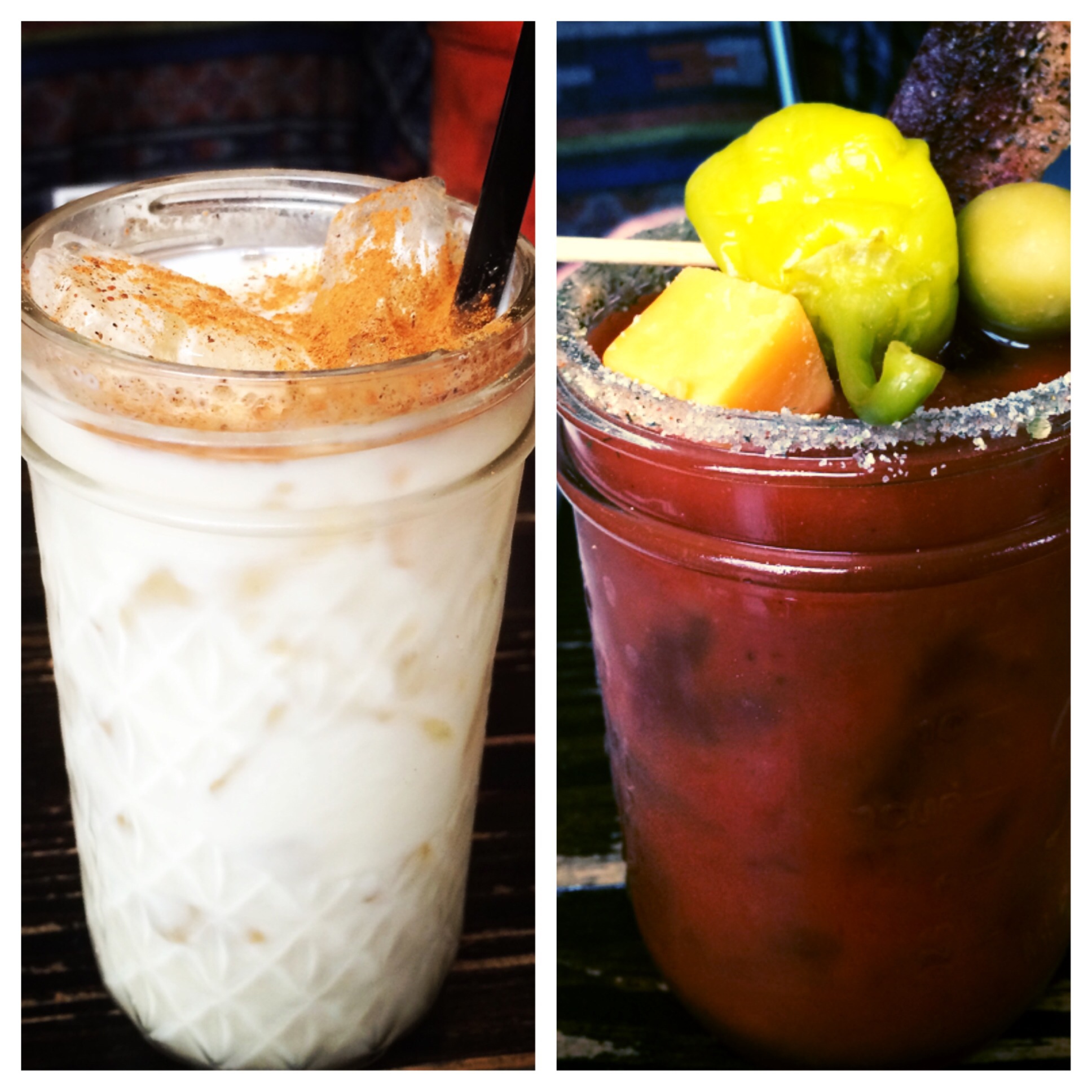 It was the perfect ending to a quick weekend getaway.  Jen drove Melissa and I to the airport for the final farewell (Toni left earlier).  But of course, after purchasing the Day Drinking Team t-shirt I felt it was only appropriate the end the weekend on the perfect note – with a wine flight at Vino Volo while awaiting my plane.
Texas, you don't mess around and I do hope that my weekend adventure helped keep Austin weird.
PS: you know I followed these 6 Travel Hacks!
How do you spend 3 days in Austin? Share your tips below!