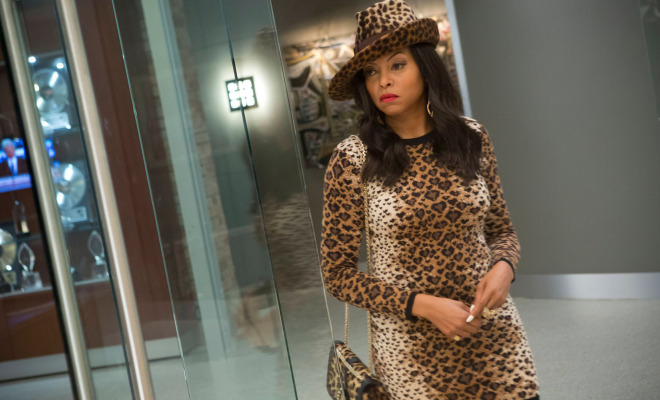 Meet 3 of TV's Most Badass Leading Ladies
|
What makes a true leading lady on television in 2015? Pure, utter badassery.
These television characters have one important quality in common: they are unapologetic bosses (with great style).  Meet three of TV's most badass leading ladies: Introducing Cookie, Stella, and Claire.
Taraji P. Henson as Cookie on "Empire"
Are you watching "Empire" yet? Since the show's debut in January, it's been called the winter's surprise hit, with steadily rising rates. It stars Terrence Howard as former drug dealer turned hip-hop mogul Lucious Lyon, and Taraji P. Henson as ex-con, ex-wife, and all-around badass bitch Cookie Lyon. I'm not sure what, if anything, is so surprising about this show's popularity. It has all the elements to snap me out of a winter funk: over-the-top soap opera drama, ridiculous plot lines and twists, sibling rivalry, and most importantly, Cookie. To call her no-nonsense is to put it hilariously mildly. This is a woman fresh out of jail who doesn't hesitate to storm into a board meeting unannounced, hurl a stiletto at her ex-husband, or make a dig at another woman while saying grace.
Classic Cookie Quotes:
"The streets ain't made for everybody. That's why they made sidewalks."
"You take care of my baby boy, okay? If not, I'm holding. Name's Cookie. Ask about me."
"Empire" airs Wednesdays on FOX.

Gillian Anderson as Stella Gibson on "The Fall"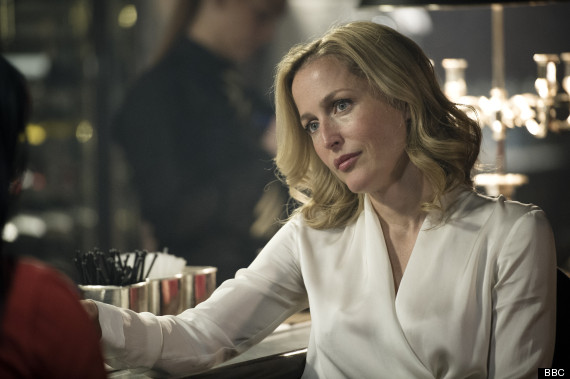 As Detective Superintendent Stella Gibson in "The Fall," Gillian Anderson is on the hunt for a serial killer who has been stalking and murdering women in Northern Ireland. Stella Gibson is a boss, pure and simple. She's clever and great at her job. She likes to get laid with no strings attached and gives zero fucks about your opinion on it. She also works the hell out of a silk shirt. Oh, by the way, that serial killer? Played by none other than Christian Grey Jamie Dornan. And you get to see plenty of shots of those abs, although you'll feel super weird finding him attractive at any point while watching this show. This show is terrifying and one you'll likely want to watch while the sun is shining, but it's all worth it for the many moments of Stella-badassery.
Classic Stella Quotes:
"Mister Callan, no one knows better than me how important the media is as an investigative resource, but really and truly you should fuck off. Now."
"That's what really bothers you, isn't it? The one-night stand. Man fucks woman. Subject, man. Verb, fucks. Object woman. That's okay. Woman fucks man. Subject, woman. Object, man. That's not so comfortable for you, is it?"
"The Fall" is available to stream on Netflix.
Robin Wright as Claire Underwood on "House of Cards"
"House of Cards" Season 3 premieres on February 27th, and that marks the return of Claire Underwood. Let's be clear: Claire Underwood is pure, power-hungry evil. I shiver to think of what trouble she's about to start as First Lady Underwood. But she might be the best-dressed ice queen ever to grace the streets of DC—and it must be said, that haircut slays.
Classic Claire Quotes:
"Let's make him suffer."
"Am I really the sort of enemy you want to make?"
"House of Cards" is available to stream on Netflix.
What other bad-ass leading ladies are there?  Tell us!