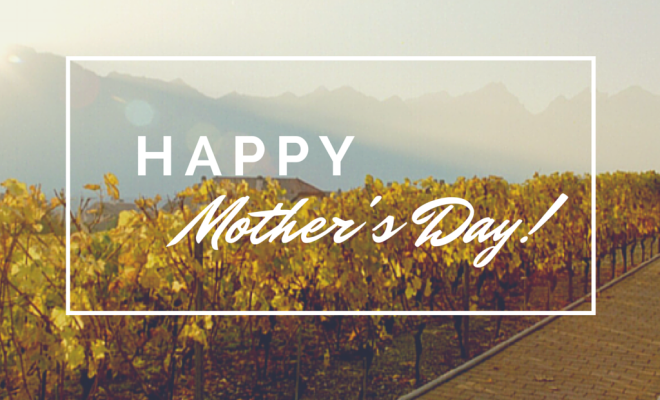 7 Creative Mother's Day Gift Ideas
|
It's May and besides being an opportune time to start getting your girlish figure in check, it's the the month in which to celebrate the one person in your life who will ALWAYS love you: your mom.
A mother's love is unending, priceless and precious. Whether you realize it or not, your mom is an integral part of you – now, and forever…
So, today I'm going to hang up my cell phone, and not talk texting, but talk "mom's" instead, and how you can make this Mother's Day the best one ever.
Before you head down to the jewelry store at the mall and buy yet another heart-shaped "bijou", or scan your favorite online flower shop, stop and take a minute to think about what your mom is really craving: your time.
Here are a few creative Mother's Day gift ideas that she (and you) will never forget:
1. Girlie Get-To-Gether
While you might not think of you mom as "one of the girls", she was, wayyyy before you came along, and whether you know it or not, she has a group of friends that are thick as thieves. So, what could be more fun than secretly contacting them and organizing a surprise little get-together? If they are spread-out all over the country, chose an easy to get to (and inexpensive) place where they are tons of things to do.
If they all live in the same area, reserve a nice restaurant and book a Sunday brunch. Drop her off at the restaurant and meet her friends. She will be thrilled to "show you off" and you can take a few group pictures as a nice souvenir before you take off (leaving the girls alone to gossip and laugh). Is money tight? A low-cost alternative is setting up a group Skype call. Arrange everything and block it off in her calendar.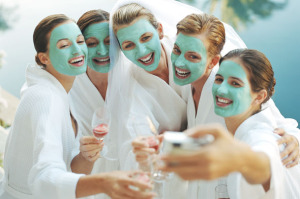 2. Make Her Dream Come True With Some Crowd Funding
Has your mom been talking about something forever – like a hot air balloon ride? Driving along highway 1 with the top down? Or, is her dream spending a weekend in New York City? Don't just assume it's impossible, remember, many hands make light work! Offering her one really good gift that she'll truly cherish is way better than spending $100 on flowers, $100 on a nice family dinner and $200 on jewelry. Are you shaking your head saying "Way. Too. Expensive?" Be creative and rent a convertible for the day in your hometown and plan a fun little drive. Take her to a local New York City art exhibition and buy her a bagel, or surprise her with an Anti-Gravity yoga class so she can pretend she can fly. Creativity and love can conquer all – even an empty wallet!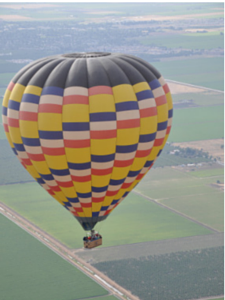 3. Atelier Madness
As a certified baker and connoisseur of all baked goods, I LOVE learning how to make tasty new treats. So, why not sign you and your mom up for something fun and creative, such as a macaroon class? You will both have fun, learn something new, and the best part? You don't have to clean up afterwards! Instead, you can enjoy a girlie cocktail at a nice bar while you nibble the macaroons you just made together (like you were going to wait 24 hours to eat those little gems 🙂 If you don't have a sweet tooth, bond over a jewelry, pottery, weaving or painting class.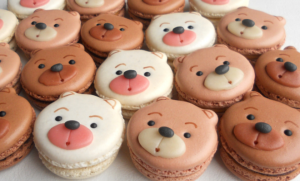 4. Take Her Back In Time
Every mom has a moment that she talks and thinks about: a moment when she was the star of the show, or the sex bomb that no one could keep their eyes off. Was it her wedding? Someone else's wedding (who says bridesmaids can't have fun?) Or, maybe it was a magical evening with a mysterious man? Recreate the experience! Find the dress she wore, or buy something similar. Set a block of time aside when it's just you and your mom. Laugh, play dress ups, put on some music, have a few glasses of wine and ask a lot of questions (did he really look like Enrique Iglesias?) encourage her to talk about how wonderful everything was…and don't forget to take some photos. She'll appreciate taking a trip without even leaving home.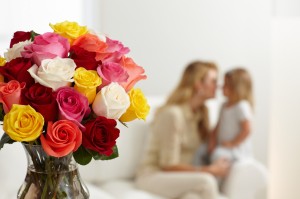 flickr/Proflowers
5. Photo Show
Maybe your mom isn't the dress up type? Surprise her instead with a photographic stroll down memory lane. Collect all your favorite moments together, and organize them into a slide show or short video – even just pin them up on a board. Then make her a special hand-made invitation and leave it in her purse or at her place at the table. Get ready for the "show" by preparing her favorite nibbles, and buying a nice bottle of wine, champagne, or making some healthy smoothies if that's more your thing. Turn off your phone and have a blast looking back at all the fun times you had together.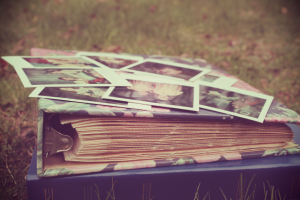 flickr/martinak15
6. Embark On Your Own Adventure
Make not having a plan your plan for the day. Encourage her to have an open mind, and jump on your bikes, hop on a bus, get in your car, or just start walking. Turn off your phones and just talk. Have some fun and forget about the world around you. Let yourselves end up where you end up. Maybe it's sitting outside a café people watching, or it could be eating gummy bears in the back row of the local cinema as you enjoy a chick flick, or maybe it's blasting 80's tunes in your car, laughing and singing off-tune as you drink Slurpees. What and where you go isn't important. It's the fact that you are disconnected with from the world, adventurous and together that counts.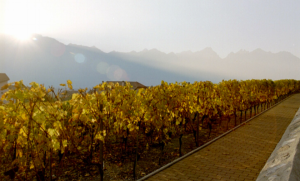 7. Plan A For Angel
Mother's Day is a tough holiday if your mom is no longer with you. I lost my mom a few years ago, and even if I can't physically be with her on this special day, I always take some quiet time, by myself, in an "off the beaten path" kind of place, where I can think about her, and all the reasons why she was, and still is, for me, the most beautiful woman in the whole wide world – inside and out. I feel lucky that I had many magical moments with her, personally testing each one of these ideas (so I can vouch that they are all fantastic). So, if you have also lost your mom, don't forget to celebrate her, because she still is alive inside you.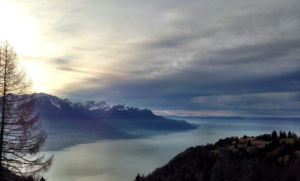 Happy Mother's Day to all the mom's out there! Now go and make some magical moments of your own…beautiful, unforgettable memories that can never be erased.
Do you have any creative Mother's Day gift ideas that you have either done or are planning on doing with your mom on Mother's Day? I would love to hear about them in the comments below!