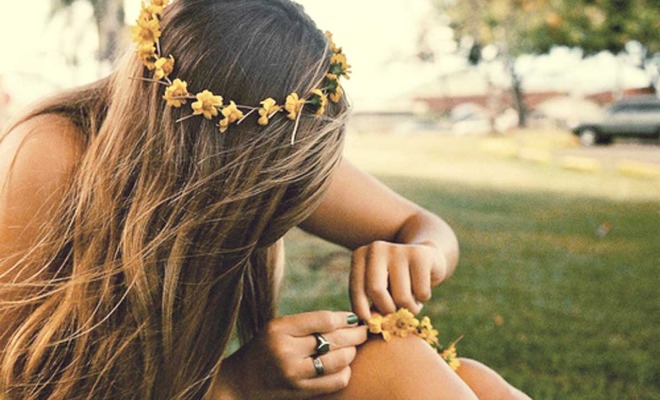 5 Summer Music Festival Must-Haves
|
Earlier this summer, I ventured wayyy out of my comfort zone and attended Bonnaroo. It was a wild experience and I had a great time dancing to Kendrick Lamar, Mumford and Sons and more. However, if you've ever attended a music festival, you know one thing's for certain: it can get hot, sweaty and noisy, and the chances are good that if you don't touch-up during the event, you'll leave looking like a drowned rat.
However, there are a few beauty products that I found I absolutely necessary to have on-hand when spending several days at a music festival. Whether you're headed to Lollapalooza, Coachella, or Glastonbury Festival, here are five summer music festival must-haves to bring with you.
1. Earplugs
If your festival rages all night long and you have to spend the night in the midst of the party, then you want earplugs. Many times, the shows do not stop at these music festivals so if you are anything like me and you need sleep, invest in these babies.
2. BB Cream
I personally love a good BB cream, but any type of tinted moisturizer with SPF in it will be golden for you. It's lighter than traditional foundation, but still helps with coverage and sun protection. Can't really beat that! Your face will thank you.
3. Lip Balm
Everyone remembers sunscreen, but not everyone remembers lip balm. Your lips can get burned and it will suck. Bring lip balm with SPF in it so your lips stay soft, smooth and protected.
4. Hair Products
You must bring a quick hair product! I have curly/kinky hair so I brought leave-in conditioner with me. It helped reenergize my curls in the morning and condition my hair after being dried out in the sun all day. You may choose to bring dry shampoo, a daily moisturizer or something else – but if you don't bring anything, you'll regret it.
5. The right shoes
Bring the right shoes. You may encounter mud, or rain, or dust. Have shoes that can handle it all. If they get wet, will they dry quickly? If they get muddy will they need a washing machine or a hose? Choose wisely.
These are just a few things I found helpful on my recent trip to Bonnaroo.  What are your music festival must-haves?
---
About the Author
Lindsay  is a book lover, wanderluster, wannabe chef, explorer, runner, impulse shopper and obsessed with all things philanthropic. By day, she works for a national nonprofit in fundraising and hopes to become an advocate for homelessness, education and womens' rights. Say hi to Lindsay on Twitter: @Lbriana12 and Instagram.