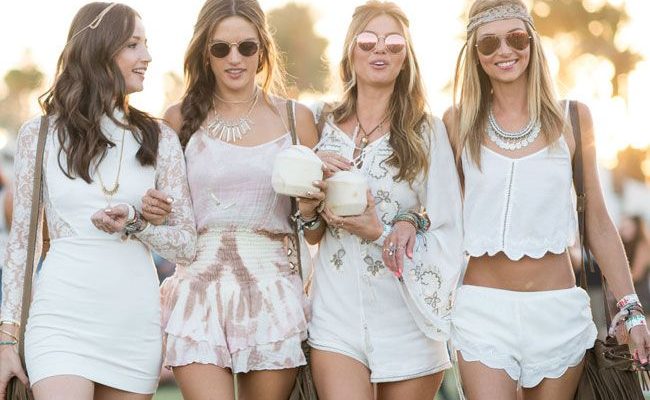 Must
These Are The Most Popular Summer 2016 Fashion Trends
|
Spring has arrived, and before we know it, summer will be here! The summer 2016 fashion trends are endless, whether you're feeling Boho, 90's grunge or preppy in pastel. For fashionistas curious about what trends are blazing for summer 2016, technology has given us an unprecedented peek into fashion around the country, helping us uncover what's the best of the best and what's going against the grain.
According to Wishbone app, a popular polling application where you can compare fashion, trends, beauty and more, over 5,000+ females around the United States weighed-in on the hottest summer 2016 fashion trends.
After analyzing the poll results, we've come up with 7 tips to help your wardrobe stand out in the coming warm months.
Bright Colors vs. Pastel
Pastels in late spring/early summer are expected, whereas nothing says "I can't wait for summer" like a bright hue to catch your eye. 51% of voters chose the safer pastel look, leaving the remaining 49% to be the life of the party. Pair a bright skirt or top with a softer or darker colored garment to really nail your ensemble.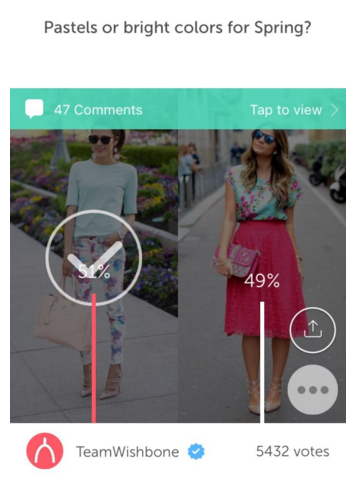 Off-the-Shoulder vs. Cold-Shoulder Tops
Warmer weather means showing some skin and the shoulders are a good place to start. When choosing between off-the-shoulder vs. cold-shoulder tops, the majority 51% went with the more conservative cold-shoulder. Both options are great to ease into the warmer days, however off-the-shoulder will really turn heads at your next BBQ. Try an off-the-shoulder striped option or body suit to really stay on trend and pair with your favorite jeans or shorts.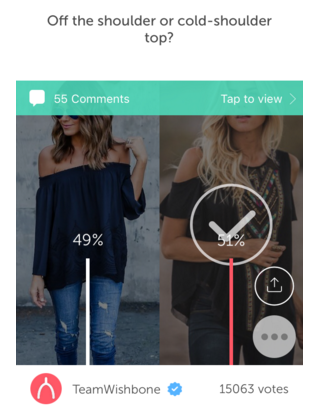 Denim Overalls vs. Rompers
Rompers are a fun and flirty option for spring and summer – a slightly different vibe than denim overalls. In this poll, the majority 65% vote went with the cute romper than the trendier overalls. Showstoppers should rock the overalls – a definite statement piece. To bring a bit of fun and flirtiness into the mix, opt for a printed or colored overalls to step it up a notch.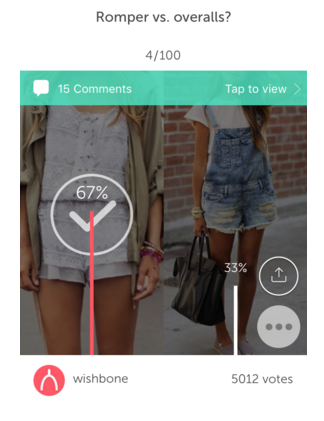 Crochet vs. Fringe
Summer is festival season, and festival season brings plenty of crochet and fringe. When comparing a fringe vs. crochet top, the majority (65%) went with the fun fringe look. The crochet – a less popular yet equally as cute option – lost with the 35% vote. If you're looking to stand out, rise above the fringe and mesmerize in an intricate crochet pattern! Try crochets in long sleeve, in a cover-up, or flowy dress.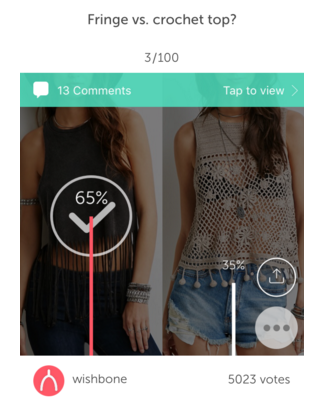 Baseball Cap vs. Floppy Hat
Floppy or wide-brimmed fedoras have been everywhere it seems! When choosing between the two looks above, the majority 57% nixed the baseball cap and went with the more common wide-brimmed option. The celebrity inspired baseball cap is the less popular route, helping shine on those bright and sunny days! Spice up the celebrity-inspired look by wearing a printed or suede cap rather than an all-black. But be careful – a baseball cap is NOT a trucker hat. Those are best left to Britney Spears circa 2005.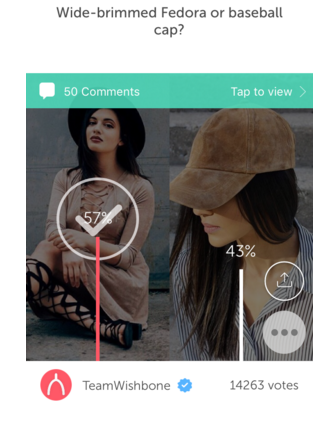 Chokers vs. Layered Necklaces
The 90's tattoo choker is still one of the trendiest accessories heading into summer. When choosing between a choker or layered necklace, the majority 74% went the safer layered option seen above. For those looking to "wow," there are various choker alternatives to the 90's tattoo style if that one isn't for you. Go with a charmed, flowered or layered choker for extra flare.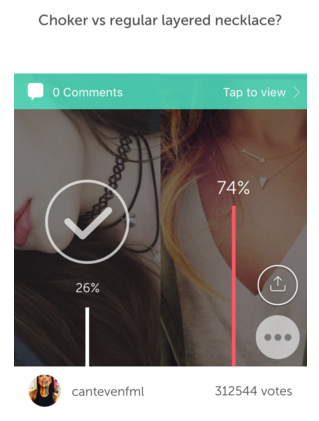 Wedges vs. Gladiator Sandals
This summer's hottest shoes will be strappy sandals. The strappiest of the bunch is the bold Gladiator look. When compared to the more vintage wedge option in this poll, it wins the majority vote with 51%. Both are bold options, however for a true fashionista looking to stand tall among the sea of Roman goddesses, choose a wedge to give you that edge. A total win would be a strappy wedge to truly wow the crowd.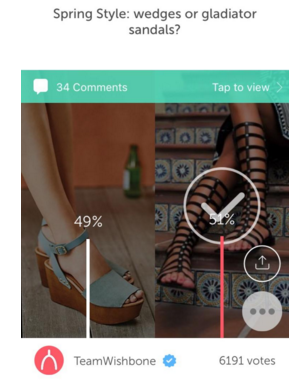 ---
ABOUT THE AUTHOR
Vanessa Villatoro is the PR Manager and Content Creator for the app Wishbone. Wishbone is today's most popular polling app where voters weigh-in and poll their friends on anything and everything including the hottest trending topics in pop culture, national news, celebrity feuds and fashion. Download Wishbone here!