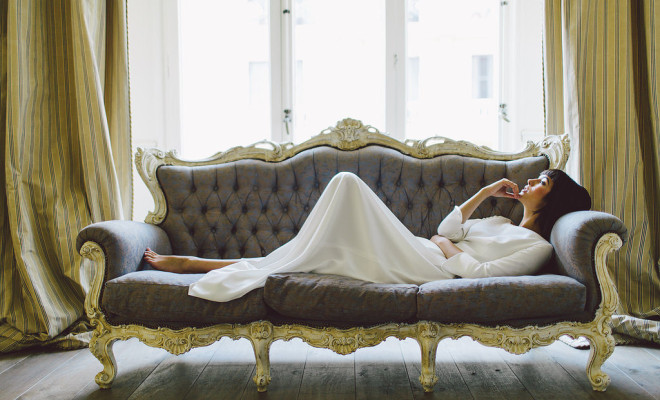 Why The Search For Mr. Right Is Actually Keeping You Single
|
As confident women of the 21st century we have successful careers and vibrant social lives. So how come when it comes to finding a partner to share our lives with we find ourselves struggling? We don't mind being single but we fear we won't find someone to love and marry in the long-term. We keep going on dates but don't want to settle.
Consider this: are you looking past the good men who are right in front of you in the hopes that you'll find someone better? Is the search for Mr. Right actually keeping you single?
It's Raining Men
We believe that we can have everything and that includes finding Mr. Perfect. There are hundreds of apps and online dating sites for every type of single. There are so many options that we come to have unrealistic expectations of what we want in a man. When it comes to dating we just may such a long list of must haves that there is no such man who can fulfill everything we are looking for, but with every swipe of the app there is the possibility to find someone better: a new man who gets closer to what we are looking for. If he meets 80% of what we want, we don't want to settle. Instead, we tell ourselves, "Let's see if we can find a man who can meet 90% of want we want."
Our Search Continues
In a book called Paradox of Choice by Barry Schwartz
, this constant chase for better and more leads to decision-making anxiety. This especially happens in our culture where perfection is expected from us in career, in self-fulfillment, and in love.  This continual search for Mr. Right costs us time and effort.  As we keep looking for him, we can become more dissatisfied and cynical about dating. The US Census Bureau cites that in 2013 for ages 18 and over there were 87 unmarried men for every 100 unmarried women in the US. But when we look at singles between 35-44, the number of single women increases.  This is why we always hear that dating becomes more difficult for women over 30 – because the number of single unmarried men start to decrease.
Have You Passed Over Your Soul Mate Already?
But do you think that since you have waited this long to find him why should you settle with anything less than what you were looking for?! A woman who is constantly searching for the very best of what's out there is what Schwartz calls a Maximizer. They keep asking themselves if they can do better. You're definitely a maximizer if during your search, you passed up a good, decent man who could have made you very happy but because he was a '8' in your book and not a '10' he got passed over.
The opposite of a maximizer is a woman called a Satisfier who accepts what is not perfect but knows that they have found what they needed in a man. Women who fall into this category tend to be happier. Their brains go through psychological changes that support and frame their decisions as the best one. Maximizers never experience this benefit of psychological support because they have not made a decision. Their minds are still thinking of better around the corner.
Change Your Dating Mind
If you have identified yourself as a maximizer in this article re-examine your standards for a man sooner rather than later. It is to your benefit to rethink what you need in a man, today, and not base it on a pre-conceived notion of your dream man when you were younger. Be realistic with your standards instead of restrictive.
You will find there are plenty of men who can make you happy if you rip up your checklist.
---
ABOUT THE AUTHOR
Are you tired of dating and want to settle down with the right man? Does it seem harder for you to meet men who are ready for a relationship? I am Candace and I help ambitious, single women find love and commitment. Check out my online dating guide at www.createahappylovelife.com on how to figure men out before you go on a date with him.